Adult FriendFinder: What is it and is the hook-up site legit? We spoke to female users
Platforms like Adult FriendFinder offer no-strings online fun, but is there a darker side to them?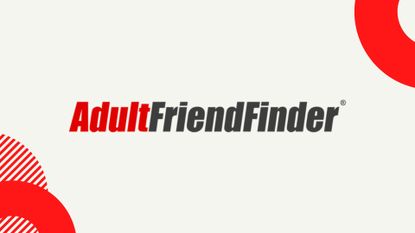 (Image credit: Adult FriendFinder/Future)
If you're into dating sites, you've probably heard of Adult FriendFinder. The site started up in 1996 as FriendFinder - an exclusively platonic platform - but developers soon realized the site was being used to host pornographic material, facilitate hook-ups, and anonymous sexting, so Adult FriendFinder was born.
FriendFinder Networks, the parent company of Adult FriendFinder, was founded in 1996 and since then it's grown into an internet behemoth offering adult content, dating, and adult networking services across a range of sites - including Amigos.com and Christian dating site BigChurch. As just one of the company's brands, the site attracts more than 55 million visitors per month from around the world, but primarily from the United States and the UK.
Adult FriendFinder isn't the friendly site that its name would have you believe though. Far from being one of the best sex apps, it's been hit with accusations of paid users and has been the victim of data leaks multiple times, with almost 4 million users compromised. But what's the site really like to use? We spoke to three female users to find out.
What is Adult FriendFinder?
Adult FriendFinder sells itself as being a site where "millions of people find traditional partners, swinger groups, threesomes, and a variety of other alternative partners." So, it should come as no surprise that the site is a haven for those looking for sex and pornography, and not necessarily the best porn for women.
Aside from the clear emphasis on exclusively white coupledom that's splashed across AFF's homepage, the site seems harmless enough. After all, dating sites are popular places to meet people and as a fully consenting adult, there's nothing wrong with wanting a casual connection or alternative dynamic. Forming new relationships as an adult can be challenging and loneliness is a growing epidemic that can take a huge toll on your mental and physical health.
However, the moniker is intentionally vague. While AFF was set up as an adult hook-up site, adult content and dating are rolled all into one service, with explicit messages exchanged and ads aplenty. A lot of things take place on the Adult FriendFinder site, leading many to speculate whether the platform is a legitimate dating solution or a dupe for vulnerable men looking for connections.
Dating apps and sites often have a unique selling point, something that makes them different. On Bumble, women make the first move, and on platforms like Happn, users have to be within a certain distance of one another to match. Despite the site's homepage promoting an alternative to 'vanilla' dating, in actuality, Adult FriendFinder doesn't seem to have a discernable niche or particular type of person who might use the platform. There are categories and tags, but most content is filed under the increasingly-broad term of 'sex', so the content provided and the matching service is broad and a little chaotic at best.
One thing must be said in Adult FriendFinder's defense: it cuts to the chase. It makes no attempt at wokeness, hyper-conscious sex positivity, radical feminism, or modern advertising rhetoric around dating.
It's an anything-goes sort of place, a wild west landscape of ads and random content. For some, it holds the same kind of allure as an adult video store in days gone by. You enter, knowing you're looking for something but with no idea what that might be, you allow yourself to be swept up by a tidal tranche of smut that neither really appeals to you nor suits you, but it's exciting and permissible because this doesn't seem like a real place. Everything is behind curtains and contained in boxes waiting to be opened.
Who uses Adult FriendFinder?
Adult FriendFinder was built with men and women in mind, those who want to try out alternative relationship dynamics. But when I visited the site myself, I could immediately see that AFF is heavy on the traditional male gaze and it's a place where, as revealed by the most recent data breach (opens in new tab), male users outnumber women 16 to one. As a result, male users often unknowingly end up catfishing one another or connecting with a bot, rather than actually connecting with an authentic female user.
Those who are a little more tech-savvy might take issue with the sheer volume of ads on Adult FriendFinder, while others might express concern about the lack of identity verification. The user journey certainly isn't a sleek one but for some, that's part of the fun.
One thing you can be sure of is that while using the platform, you're likely to encounter a number of bots and catfish. Ethical dating and clear communication is something you might experience, but this probably isn't the first place you're likely to find it.
If it's sex, sexting, adult content and kink you're after, you'll find it on the site in spades. In some cases, users have obtained the authentic relationships, threeways, swinging partners and alternative dynamics they came to the site for. "I met my husband on Adult FriendFinder," says an anonymous user based in the United States. "We met back in early 2004 and chatted for about two weeks before meeting in person. We lived two and half hours apart. It was an instant connection and I knew from the day we met that we would end up together. Prior to me meeting him, I had probably dated (not slept with, mind you) thirty plus guys in a three month period. We do tell people we met online, we just don't usually credit AFF with the relationship."
Adult FriendFinder is certainly not the pinnacle of sex and dating services and it strikes a stark contrast to apps and sites like Hinge and Match.com. The intense, jumbled, sexually fraught, and unregulated nature of the site also makes it very different from ethical, regulated sex and dating sites like Pure and Feeld. It caters to the raw, unfiltered, frenetic male gaze, and all users should brace themselves and go in with a clear sense of their own limits and boundaries. However, it can also be fun, thrilling, entertaining, and sexy if you're keen to try something new.
Women that use the site encourage others to be wary of fake profiles and to keep an open mind. One user offering others tips for using hook-up sites in a Reddit thread says, "I'm a single woman on Adult FriendFinder, second time actually. We do exist but way more men on there than actual women. I've met quite a few guys on there, most actually quite nice. Most people have pictures that don't clearly show their faces for their profiles. I won't waste my time with someone who doesn't offer up a photo in their email or has photos on their profile. I might respond to an exceptionally well-written email even if there wasn't a picture, but I'd be suspicious."
Is Adult FriendFinder legit?
Adult FriendFinder was not created with the intention of being anything but a legitimate dating site. Employing testers, founding members, and ambassadors on the site to keep it running smoothly and maintain interest in the service is nothing new and plenty of other, completely legitimate dating sites do the same thing.
However in 2018, US congress passed a bill known as the Fight Online Sex Trafficking Act (Fosta) (opens in new tab), which intended to protect victims of sex trafficking - but it had wider-reaching effects and essentially brought the era of classified ads, which sex workers can use to meet and screen clients, to an end. Adult FriendFinder removed its 'personals' section, where users from every walk of life would typically seek out hook-ups in the form of personalized advertisements, as part of this. Since then, users have had to reply on paid-for subscriptions and messaging services.
For some, that isn't an issue. Why wouldn't you pay for a service, just like you pay for your Netflix subscription? Let's not forget that not everyone is looking for a relationship. Many people date just for fun and sexting, are in open or polyamorous relationships, or are looking for ways to spice up their existing connections. If you were paying for it though, you'd want to know that what you were getting was legitimate.
"I used to work for a lot of adult dating sites and AFF was one of them," a female user, who wants to remain anonymous, told w&h. "I was paid to lead the guys on, promising to meet them for dates, stringing them along, while they spent their money to keep texting and messaging, thinking the dates would eventually really happen."
She says, "It was soul-crushing after a while, and not worth the pay. Some of the stories I heard from the men on the site were so sad. I ended up quitting after a few months. Most of the dating sites have girls paid to keep the men interested."
In some cases though, it is legitimate. As another female user tells us, "As swingers, we have had the most luck on AFF so we keep a year subscription." But in others, not so much. You can expect less chance ghosting taking its toll on your ego, rather some users have expressed concerns over their mental wellbeing on Reddit support threads after receiving unsolicited messages, threats, and abuse. Some also claim to have been tricked into sending money to other users, and claim to be victims of fraud and even identity theft.
Adult FriendFinder could be ideal for anyone looking for a quick hookup, an online experience, those in a sexual rut or who are tired of the porn they usually watch, and for people who find sites like eharmony to be lame and dated. But it is important to keep your wits about you when using a site like this. Yes, it's a pro-sex, judgment-free environment but it's not necessarily an ethical, vetted, or affordable environment for users.
Is Adult FriendFinder safe?
No dating app can really be considered 'safe', as they all allow users to communicate online and arrange to meet in person with few safety considerations. That is the nature of online dating and it always has been. So, when it comes to physical safety, there isn't a dating site out there that can make that guarantee.
The concern over Adult FriendFinder's safety in particular lies in its regulation though. There's no attempt to verify users' identities before they can make a profile, and if there was, then maybe there wouldn't be so many bots and alleged catfishing incidents.
If you're planning to take your experience offline, always be very careful when meeting someone for the first time. You can ask them to provide proof of identity before you meet them in person but always share your location with a friend or loved one whilst you're out. You can also:
Meet in a public place
Tell someone where you are going
Arrive early and observe the meeting place from a distance
Search the person you are meeting on social media
Bring a friend with you
Meet during the day
Share your location as you move
Meet in a spot you're familiar with
Ensure your phone is charged
In conclusion, Adult FriendFinder can be great for no holds barred fun online, especially if you enjoy dirty sexual fantasies, the thrill of the unexpected and aren't too bothered about meeting in person. However, the community standards are scant and a dating solution it is not.
If you're part of the swinging community and hoping to meet other couples, you might also find success with AFF. There will be no shortage of revved-up single men using the site that will be keen to speak to you, but whether they'll be what you're looking for even after you've paid a subscription to speak with them, is another matter entirely.
For more ethical, affordable, and sex-positive hook-up experiences that take the female gaze and experience into account, you could try sites like Pure or Feeld, the best femtech apps to expand your sexual horizons, or seek out experiential sex events hosted by the likes of Skirt Club, Killing Kittens and the like in your city.
Adult FriendFinder did not respond to a request for comment at the time this piece was published. If we receive comment, this piece will be updated.
Emilie Lavinia is a writer, entrepreneur and women's wellbeing advocate. She is passionate about femtech, closing the gender health gap and campaigning for education and transparency across mental, physical and sexual health. Emilie presents All Being Well – a series that investigates the concept of wellness, good health according to experts and what it means to 'be well'. She has a decade of experience as a journalist, editor and brand strategist and is the founder of four separate organisations that champion women's health, marginalised communities and LGBTQ+ people.