The best skincare routine for every age
Find the most effective skincare routine for your healthiest skin yet in your 30s, 40s, 50s, 60s, and beyond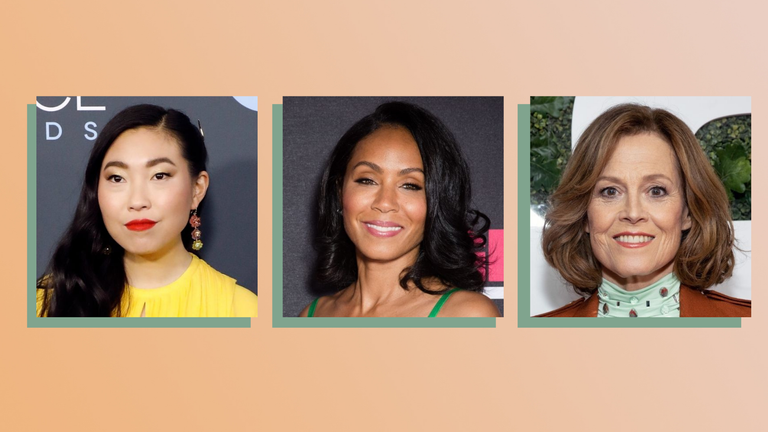 (Image credit: Future/Getty Images)
Most of us probably start our skincare routine journey in our teens, right around the time post-puberty hormonal oil production starts making a nuisance of itself; perhaps a foray into some tea tree oil, or the occasional spot treatment. Then in your early 20s, we might have tried our hands at more advanced toners and sunscreens, or even flirted with the idea of trendy moisturizers and creams. Then, things start to get serious.
In our 30s, the first signs of things going a tiny bit downhill skin-wise are compelling motivation to get a proper routine in place, stat—before every decade that follows rings in more changes to contend with. Whether you're in your early 30s and are just starting to scour the market for the best eye cream you can afford on a post-college budget, or whether you're well into your golden years and have a sophisticated retinol cream regimen down pat, it's a good idea to regularly readdress your skin's needs and reassess your routine to match.
We spoke with Dr. George Sadowski MD, Founder and Chief Medical Officer of Nourishing Biologicals, for more insight on why—and more importantly, how—
we age. "Skin aging involves two different processes, both of which are caused by free radical damage. Chronological or intrinsic aging is determined by genetics, while extrinsic or photoaging is determined by solar ultraviolet light exposure."
The importance of age-targeted skincare routines
"Skin health decreases on a continuum with age in addition to free radical damage from pollutants and the sun. All of us are affected, and many are not even aware of the causes of extrinsic aging," Sadowski cautions. "Aging is a complex process that affects skin health on many different levels, and it requires products that contain antioxidants, anti-inflammatories, growth factors, and substrate components that the skin requires daily. These needs become greater and greater as these levels decrease with age."
Dr. Sadowski outlines the differences between the two main causes of aging:
Chronological aging is characterized by fine wrinkling, thinning of the skin, and loss of firmness due to inadequate production of collagen.
Extrinsic aging is mainly due to chronic sun exposure, which leads to increased skin redness, wrinkling, discoloration, and a leathery appearance. Ultraviolet rays can also cause an increased destruction of collagen and elasticity.
Basic skincare routine: where to start
Begin by building on this six-step skincare routine for your 30s (made up of three steps for the morning and three for the evening), then update and upgrade it for each new decade.
Skincare routine for your 30s
In your 30s, your skincare routine should focus on long-term protection and prevention, with a short-term focus on brightening and hydration.
Dr. Sadowski also recommends learning the ins and outs of double cleansing, particularly in the evening, to effectively remove dirt and residue and to give face a clean, prepped canvas for your skincare products.
Morning skincare routine
Cleanser: Pick a foaming cleanser you can use in the shower for ease, but make sure it has gentle ingredients and doesn't strip skin. We like the paraben- and sulfate-free formula of Kiehl's Calendula Deep Cleansing Foaming Face Wash.
Serum: Typically applied after toner and before moisturizer, serum is a great vehicle for you to integrate your "actives" into your skincare routine. Pick one with Vitamin C, an antioxidant that defends your skin from environmental stressors—such as UV and pollution—as well as offering up some brightening effects. Hyaluronic acid (HA), the best hydrating ingredient going, should be in there too. Amazingly so, The Ordinary Vitamin C Suspension 23% + HA Spheres 2%, contains both active ingredients and costs under $6.
Moisturizer: Dr. Sadowski says, "Moisturize morning and night to improve skin tone, fine lines, and skin hydration." We love the lightweight, fragrance-free (a.k.a. great under makeup!), and eco-conscious Spectacle Performance Crème. The moisturizer formulated for sensitive skin is also chock-full of brighteners and hydrators to help strengthen the skin barrier and neutralize redness—especially clutch during hungover days or when traveling, when your skin needs an extra boost of calm and moisture.
Day Cream with SPF: Fun fact—only 10% of aging is attributed to genetics; a whopping 90% is caused by sun damage. That said, sun protection is the most crucial thing you can do to keep the damaging effects of sun exposure at bay, so at the very least it should be in your moisturizer and primers from this point on, or pick up one of the best facial sunscreens you can afford (and enjoy wearing) everyday. "Always wear Broad Spectrum SPF to protect the delicate you inside from the harsh ultraviolet rays and pollutants outside. Both UVA and UVB rays cause skin damage and accelerated aging," Dr. Sadowski says. As far as product consistencies go, cream is about making skin feel comfortable, as well as look plump and protected, particularly at the skin barrier layer. Elemis Pro-Collagen Marine Cream SPF30 succeeds on every level.
Night skincare routine
Cleanser: "Double cleanse your skin at night," Dr. Sadowski recommends. "This ensures that you're removing all makeup, grime, bacteria, and pollutants from your skin and allows for better product penetration," he adds. Use something to first remove makeup, such as micellar water, which is fast, effective, and non-greasy (Garnier Skin Micellar Cleansing Water is a crowd-pleaser). Then you need an actual balm, oil, gel, cream or foaming cleanser (choose the formulation you prefer) to get the real grime of the day out of your skin. Lather it up with warm water on your face, then remove with a terry face cloth or a splash of cooler water. We have a roundup of the best cleansers of all time to help narrow down the search.
Serum: Time for the big guns, a.k.a. retinol. This potent line-reducing, skin-smoothing active is probably the most effective skincare ingredient out there, but can definitely cause irritation for some beginners, so start off with a low concentration a few nights a week and build up your tolerance. "Begin using gentle products with retinyl acetate on alternate days to help improve the signs of aging and uneven pigmentation," Dr. Sadowski says. The gradual-release formula of La Roche-Posay Retinol B3 Serum makes it a great starter buy.
Night cream/oil: Much like your day cream, this is about comforting and cushioning your skin, sealing in all your other products, and if a few gentle active ingredients happen to be in there too, so much the better! If you're into natural, sense-awakening beauty, Trilogy Rosehip Oil is the business, with omega fatty acids and a gorgeous scent. If you're more scientifically inclined, Murad City Skin Overnight Detox Moisturizer contains a mixture of beautiful ingredients, such as shea butter and jojoba, various botanical extracts, and naturally, Vitamin C.
Added extras:
Exfoliate: Twice weekly (not on retinol nights) with a gentle powder cleanser, such as cult fave Dermalogica Daily Microfoliant.
SPF: Use a separate facial sun block during the warmer months.
Eye cream: Optional, but if you're worried about the area or are starting to notice yourself get puffy eyes more often, use something light that contains caffeine, such as The Inkey List Caffeine Eye Cream, to de-puff and brighten. You can also go a more intense route, depending on need. "Invigorate your skincare routine with an eye cream with Growth Factors and retinyl acetate to help reduce fine lines, dark circles, and puffiness," Dr. Sadowski recommends.
---
---
Skincare routine for your 40s
In your 40s, you're at the decade when lines and wrinkles seem to come out of nowhere, and collagen production slows down so you might notice skin losing a bit of its bounce and glow. Step up your routine by making a few key additions and swapping out certain products for others better suited to your skin's needs.
Dr. Sadowski also recommends being on the lookout for certain buzzwords in your beauty product ingredients list. "Use skincare products containing growth factors, antioxidants, anti-inflammatories, and collagen peptides to control the inflammation of aging and to improve skin firmness and reduce fine lines and wrinkles," he specifies. It's also wise to take an everywhere-above-the-nipple approach to skincare application. "Remember to apply your products to your face, neck, and decollate for best results," Dr. Sadowski adds.
Supplements: Boost collagen from within with supplements such as HUM Nutrition Collagen Love Skin Firming Supplement, taken thrice daily.
Retinol: Swap your retinol serum for one with a punchier percentage—consider SkinCeuticals Retinol 0.5% 30ml Night Skin Refiner.
Exfoliaton: Up your exfoliation to three times a week to encourage cell turnover; try an Alpha-Hydroxy Acid peel product, such as Nip + Fab Glycolic Fix Night Pads Extreme.
---
---
Skincare routine for your 50s
Most of us experience—or at least begin—menopause during our 50s, and this brings with it estrogen-deficient skin and some of the most surprising changes since our teenage years. The main issues tend to be skin dryness, pigmentation, and hormonal breakouts, so ensure your products are up to the job.
Dr. Sadowski also stresses the importance of being consistent. "Use a serum, eye cream, moisturizer as a basic twice daily routine," he says, and to keep an eye out for products containing antioxidants, anti-inflammatories, growth factors, hyaluronic acid, and collagen peptides help improve collagen production and improve overall skin tone and texture.
Cleansers: Foams or gel cleansers aren't best suited to very dry or dehydrated skin, so upgrade to something more luxurious, even in the morning. Eve Lom Cleanser must be the original cleansing balm and is deliciously softening with plant oils and cocoa butter.
Serum: Up your antioxidant game with a serum that combines Vitamin C with its best friend, Vitamin E. The two work in synergy for stronger, more protective effects as well as pigmentation-fading powers and general brightening; take a look at SkinCeuticals CE Ferulic Combination Antioxidant Treatment.
Day and Night Creams: Seek out richer, emollient-heavy day and night creams for a youthful bouncy look; your skin will drink them in. For day, Kiehl's Ultra Facial Cream SPF 30 is buttery and comforting. At night, Clarins Super Restorative Night Cream cushions skin and helps fade sun spots.
Exfoliate: "Exfoliate your skin weekly using a chemical or physical exfoliator to improve fine lines, wrinkles, and skin tone," Dr. Sadowski says. If blemishes or hormonal acne are a problem, use an exfoliator that includes a Beta-Hydroxy Acid like salicylic acid, an ingredient that deep-cleans pores from within. We love Paula's Choice Skin Perfecting 2% BHA Liquid Exfoliant used once a day after cleansing and toning.
If you're not shy of needles, a session of Botox or hylauronic acid filler every six months to a year, depending on need, can work wonders on deep lines and loss of facial volume.
---
---
Skincare routine for your 60s and beyond
By your 60s, you have probably established a pretty solid routine; your skin isn't likely to give you any more huge surprises, so now's the time to maintain that ageless complexion you've worked hard for. Holding onto hydration, dealing with a loss of firmness, and fading pigmentation are likely to be your biggest concerns.
Treatments: Creams and serums are unlikely to have a dramatic effect on firmness (sadly) but laser treatments can. Ultherapy and Thermage both come highly recommended in the aesthetic community (every six months in between sessions is ideal for real results), but not without significant investment and ouch factor.
Serum: If you'd rather stick to products, peptides should absolutely be part of your regimen. Peptides stimulate collagen and elastin growth, communicate with skin cells telling them to behave younger, and were the reason behind the hysteria-inducing effects of a certain Boots No7 serum in the UK. Find them in No7's most potent iteration—specifically aimed at the 65+ market—in No7 Restore & Renew Face & Neck Multi-Action Serum.
Pigmentation: To prevent and fade pigmentation, keep up the antioxidant serums, wear SPF 365 days a year, bump up your retinol to 1% (only a few times a week, as it can be drying) and combine it with a niacinamide product. Also known as Vitamin B3, niacinamide has been shown to interfere with melanin production, and has the added benefit of boosting skin's barrier so it holds onto hydration. Find it in Olay Regenerist Luminous Tone Perfecting Daily Treatment.
---
woman&home thanks Dr. George Sadowski, MD of Nourishing Biologicals for his time and expertise.
As woman&home's Beauty Channel Editor, Fiona Mckim has tried more beauty products than she's had hot dinners and nothing makes her happier than raving about a brilliant find on womanandhome.com or her instagram grid (@fionamckim if you like hair experiments and cute shih-tzus)

Fiona joined woman&home as Assistant Beauty Editor in 2013, working under industry legend Jo GB, who taught her everything she needed to know (clue: learn about ingredients and employ extreme cynicism).
In a previous life, Fiona studied journalism back home in bonnie Scotland and honed her skills as a features writer at publications including Junior and Prima Baby, with a brief and terrifying stint on the showbiz pages of a tabloid newspaper in between. She's a skincare fanatic who can't resist adding an extra step to her routine, adores fragrance, has fun with makeup and never turns down the chance to test a new hair tool. Basically, she loves it all.

When not slathering herself in self tan or peering at a tiny ingredients list on a moisturiser, you'll probably find Fiona enjoying something to do with food - cooking it, eating it, cajoling her friends into trekking across London to try a hyped pop-up in a dirty car park.
Come to think of it, the hot dinners and beauty products are probably about even.