Awesome active holidays anyone can do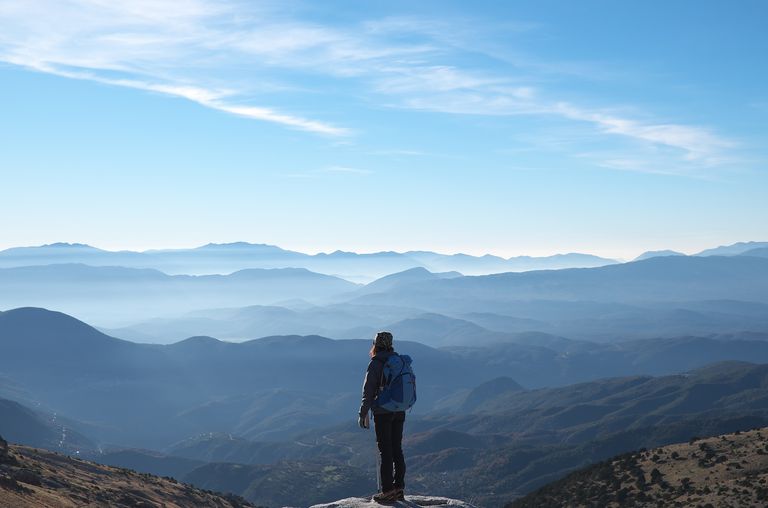 From walking trips to cycling adventures, these active holidays will get you out and about while offering a chance to enjoy a new destination.
Active holidays don't have to be exhausting. There's a way to get the perfect balance between a relaxing trip and an active adventure. Here are the best active holidays for all abilities.
Southern Spain is a special place, with gorgeous, quaint hilltop towns and stunning stretches of coastline. And Portugal's Algarve is equally spectacular. That's why this Walk and Discover trip with Riviera Travel gets our vote as one of the best active holidays for all abilities.
From Malaga to Cadiz, you'll explore some of southern Spain's finest cities on foot, before taking to the coastal paths along the Algarve and enjoying sweeping views along the Portuguese coastline. There's a choice between and easy stroll (two hours) and a moderate three-hour walk, but both have stunning views out to the ocean and stop in spectacular little coves.
Get the Riviera Travel brochure here >
On this Explore trip you'll walk the Garfagnana Valley and see the world-famous Cinque Terre – a colourful coastline with gorgeous houses perched on precipitous cliff edges. The trip is graded moderate, meaning there are good trails and tracks at low altitudes, but there might be some steep ascents and descents.
More like this: The best suitcase for every kind of trip
But the hard work will be worth it for stops in Tuscan vineyards (and that glass of wine at the end of the day) and views of the glorious Apennines.
Find out more about Explore's trip here >
With epic names like the Grossglockner and Pasterze Glacier, there's no surprise the scenery on this walking trip with Riviera Travel is incredible. You'll stroll in the shadow of impressive mountain peaks, with easy and moderate options available, as well as explore some of the country's finest cities.
More like this: Walking holidays that won't feel like exercise
More like this: 10 great European city breaks within two hours of the UK
Follow in the footsteps of Mozart and see locations from The Sound of Music in Salzburg, and enjoy the 17th-century majesty of Hellbrunn Palace.
Get the Riviera Travel brochure here >
The Cotswolds is an incredibly remote region of the UK, which means driving is often the only way of getting about. But take to two wheels and you'll have an infinitely more enjoyable experience. The Carter Company have launched a new gentle cycling holiday that takes in the glorious gardens at estates like Kiftsgate Court and Hidcote Manor.
Each day, guests ride between 12 and 19 miles on largely flat and low-traffic routes across the Cotswolds, taking in wonderful villages as you head to each horticultural highlight.
Book your Cotswold adventure on wheels here >
Provence was named the most soporific destination by sleep app Calm, but you won't be dozing off on this lovely walking holiday. An active holiday for all abilities, there's something rather special about strolling among the lavender fields of Provence, stopping off at vineyards and staying in quaint old châteaux.
You'll walk in the footsteps of artists, too. Van Gogh and Cézanne both painted the landscapes here, and you might even feel inspired yourself when you arrive at medieval Avignon or see falmingos at the Camargue wetlands.
Get the Riviera Travel brochure here >
Forget just pootling about in the pool or taking a casual dip in the sea, Swimquest are taking swimming on holiday to the next level. In the Isles of Scilly, you'll spend a week with an expert swimming instructor exploring the gorgeous islands that sit at the far southwestern reaches of Britain.
The oceans here are incredibly clear, and there's no better way to experience them than swimming between islands – you might even encounter some playful seals! There's luxury accommodation on the island of Tresco – where you'll also find time to visit some brilliant botanic gardens – and a boat accompanying you on all swims should you need a break.
Find out more about swimming holidays here >
Japan evokes many images: temples, bright lights, busy train stations… But walking in Japan will reveal a totally different side to this enigmatic and exciting country. Join the onsen and gastronomy walking trip with Walk Japan and you'll explore pretty towns and charming villages on foot, enjoy gorgeous mountain scenery, and taste some of the best cuisine on offer. Plus, at the end of each day you'll get to bathe an a soothing hot spring (onsen) in true Japanese style.
The tour is suited to people who can walk up to three hours a day comfortably, and traverses a fairly flat landscape with even ground beneath foot an occasional incline/descent.