Want to look as good as Martha Stewart? Now you can with her favorite skincare regime
The lifestyle mogul reveals all...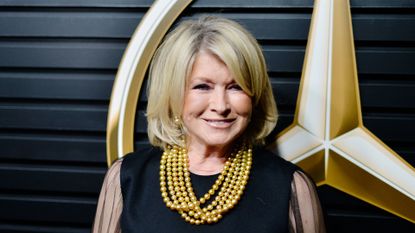 (Image credit: Jerod Harris / Stringer/Getty Images)
Martha Stewart's skincare routine pulls no punches and it certainly takes discipline. The 78-year-old lifestyle mogul, writer, and BFF of Snoop Dogg has the type of smooth, glowing skin that not only defies her age but is also the envy of many. And boy does she invest in it.
Stewart is said to wake up sometimes at 4.am to apply a mask to her face, neck, and décolleté, which she lets sit for around one hour to allow it to really get to work.
A past favorite has been the Mario Badescu Super Collagen Mask, which blends collagen with azulene oil and oatmeal to take down any redness while it plumps.
More from woman&home.com: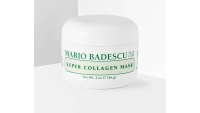 (opens in new tab)
In an interview with Allure, Stewart went on to say she then showers, sprays a CBD tonic "from head to toe," and applies a raft of products including vitamin C serums, moisturizer and a $130 Clé de Peau Beauté foundation.
In fact, when it comes to serums Stewart likes to get creative with them, layering a couple at a time for the most potent results. On her website, she mentions her love for SkinCeuticals' best-seller, the antioxidant C E Ferulic serum, which is a dermatologist recommended product for fending off damage from UV rays and pollution.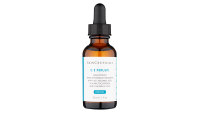 (opens in new tab)
"Makeup and skin care have improved so drastically over the last 10 years," she said, noting that she hasn't turned to cosmetic surgery as a result. "I'm really happy about it. It really does help a tremendous amount. It's skin care that's doing it. It's not the knife."
Her nighttime routine is equally as fastidious, although mercifully less product heavy. According to Stewart, she only uses a facial oil and hot washcloth to cleanse her face and remove makeup at the end of the day.
But there's one product Stewart never goes without and that's a broadspectrum sunscreen.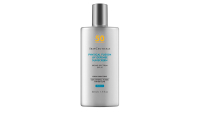 (opens in new tab)
Again Skinceuticals appears to be her go-to. The brand's Physical Fusion UV Defense SPF 50 is lightweight and has a skin-flattering tint.
Fiona Embleton is a beauty writer who is now Acting Beauty Editor at Stylist. She is obsessed with Isabel Marant and cats.