This stylish cocktail shaker is 70% off for Cyber Monday – perfect now your favourite bar might not be open
With a fancy cocktail shaker like this, I'll be whipping up a Sex On The Beach in no time!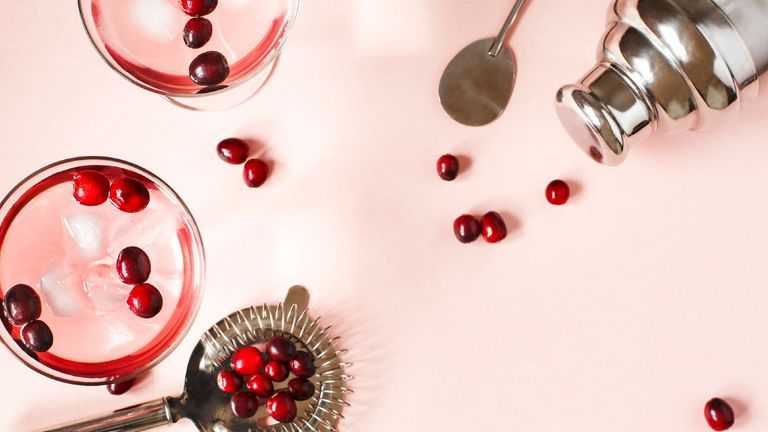 (Image credit: Getty Images / AnjelikaGretskaia)
Looking for a cocktail shaker now the pubs and bars won't be as accessible? I was. That's until I found this bargain buy, which I think is one of the best Cyber Monday deals around right now. And this House of Fraser pick is just the thing to use at home now that my usual bar has had to close.
I'm not sure about you, but I've always fancied being a bartender. The trouble is, I'm actually a bit of a spiller. So I guess most of my concoctions would have ended up spilt on my customers rather than in their glasses.
But if you're making cocktails at home, it doesn't matter if you spill, right? But it does matter that you have the right equipment. And the one thing you really need is a cocktail shaker. And, if it's as pretty as this one, then even better.
And another thing I've discovered lately is that making cocktails is a lot easier than you think. After taking part in several virtual cocktail masterclass sessions, I've realised it's hard to go too wrong. My top tip: use lots of ice!
Here's the full deal below. But, remember, this crazy price is only because of Cyber Monday so it won't be around for long!
Pretty Useful Tools Cocktail Shaker: £24.99 £7.50 (save 70%) | House of Fraser
Save £17.49 This gorgeous topaz cocktail shaker has a real modern twist on a vintage design. There's also a built-in strainer in the top, so you'll never lose it. Stainless steel, this will last for years. It's time to release your inner Tom Cruise in Cocktail!View Deal
Best cocktail shakers, best cocktail glasses and best cocktail sets - other deals not to be missed
Gentlemen's Hardware Cocktail Shaker: £25 £12.50 (save 50%) | House of Fraser
Save £12.50 Can't remember how to make your favourite cocktails? Then this is the cocktail shaker for you. It has five easy-to-follow recipes printed on the inside to copy, including all the measurements. At 50% off, you can't go wrong. Get in before it sells out.View Deal
Galway Living - Elegance Pair Of Martini Glasses: £29.95 £10.47 (save 73%) | Debenhams
Save £19.48 Whether shaken or stirred, however you drink your martini, it will always taste a lot better out of a proper martini glass. With over 70% off, this set of two glasses is the best deal we have seen in a long while. Just get in fast!View Deal
Zaza Cocktail Shaker: £36 £27 (save 25%) |Anthropologie
Save £9 A mix of metallic gold and glass, this wouldn't look out of place on anyone's table this festive season. It's so beautiful, that you'll want to update all your glasses too. We love. To claim this fabulous offer, simply use the promo code: OURTREAT at the check out. But, hurry, offer ends midnight.View Deal
Steel Cocktail Making Set: £65 £52 (save 20%) | Not On The High Street
Save £13 Wow, this is so elegant and contemporary. In fact, it's the type of cocktail shaker someone like James Bond would use! Complete with a shaker and jigger to help measure out those spirits, this one really does look the part. It would make an idea present for someone special.View Deal
LSA International Gin Grand Balloon Glass: £36 (save 20%) | John Lewis
This thick-stemmed glass has been designed so that your hand doesn't warm your ice-cold drink. And the best bit? These are HUGE! So you can serve up generous servings (and it makes the flavours mix even better, too).
View Deal
Boston Cocktail Shaker Set: £14.90 £11.92 (save 20%) Etsy
Save £2.98 This set is really traditional, so you will definitely feel like a proper, old-school bartender with this one. The set includes one 28 ounce Weighted Stainless Steel Flair Shaker tin and one Mixing Glass. You'll look very professional in action!View Deal
Cocktail Making Set: £29.99 £23.99 (save 11%) | Amazon
Save £3 This set has EVERYTHING you need to make every single cocktail out there. It includes a wooden frame, strainer, cork screw, tongs, pourers and more! An ultimate gift at a great price, what's not to love?View Deal
Whatever Tier you're in, I hope you have fun with your new cocktail shaker.
Cheers! And here's to a Happy Christmas!