The skinny jeans trend is not over, according to Kate Middleton
Some trends just never go out of style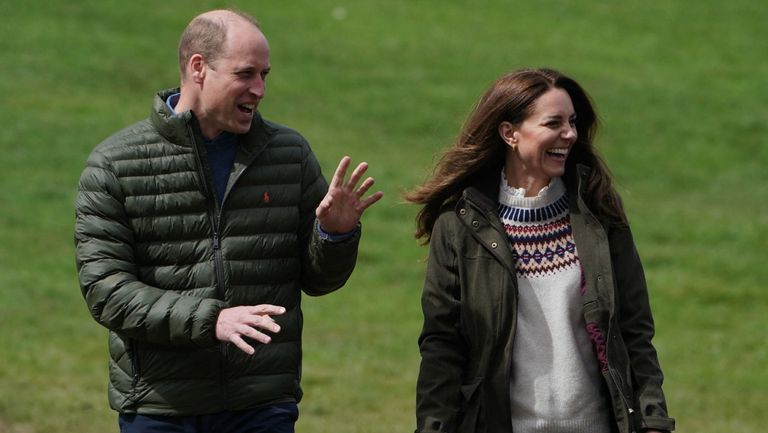 (Image credit: OWEN HUMPHREYS/POOL/AFP via Getty Images)
The Duchess of Cambridge has just endorsed the skinny jeans look in her most recent appearance with Prince William. This season has prompted the debate of whether skinny jeans are in or out, but style-icon Kate Middleton has just confirmed skinny jeans are still relevant.
In celebration of their 10th wedding anniversary, Kate and Prince William decided to spend some quality family time.
The Duchess has been a fan of skinny jeans for ages and further proved that it's a style here to stay.
---
Kate and William decided to take a nice countryside getaway with their three children to celebrate the couple's 10th wedding anniversary. There, the family was photographed at Manor Farm in Darlington, a town in Northern England. Kate sported an outdoor chic outfit, which included a pair of dark wash skinny jeans.
There has been much debate regarding whether or not skinny jeans are still considered the best jeans. Especially after Generation Z took to social media to declare that skinny jeans are "over."
One TikToker even posted a comparison video of themselves wearing baggy jeans versus skinny jeans captioning it, "Baggy vs skinny jeans LMAO skinny jeans who??"
This was just one of many videos that labeled skinny jeans unfashionable.
But, style-icon Kate says otherwise, and after her latest public appearance, has seemed to officially deem them relevant. The look isn't too surprising either as skinny jeans are a known favorite of the Duchess. She is known to shop at J. Brand for her jeans, which typically include a slimming skinny fit, and in the past, she has even sported black skinny jeans from Zara.
This just shows that personal preferences take priority over fashion trends. Kate here seems unfazed and confident with her outfit while she explored the countryside. If skinny jeans were truly outdated, then we would expect to see Kate sporting more baggy or straight-fit jeans (similar to mom jeans). So, if you've been dying to sport your favorite dark wash skinny jeans without judgment, this fit has officially been royal-approved.
We also put a couple of our royal-inspired picks below for you to shop and flaunt this spring.
ZW Skinny Jeans, $49.90/£29.99
ZW Skinny Jeans, $49.90/£29.99
Classic black denim jeans are a wardrobe staple. Whether you're going out or running errands, these jeans are perfect for styling with a classic white t-shirt or your favorite blouse.
J Brand Sophia Mid-Rise Super Skinny Jean in Limitless Stretch Denim, $198