Princess Anne's favorite sunglasses brands have impressive Black Friday offers and we want in on the sporty styles
The Princess Royal's Oakley and Adidas sunglasses have long been a staple in her impressive eyewear collection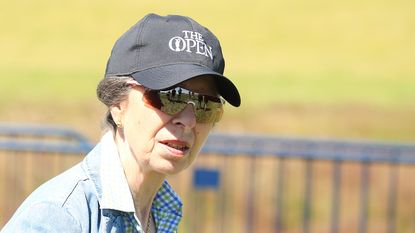 (Image credit: Getty)
Princess Anne's signature sunglasses are on sale for Black Friday, much to the delight of her royal admirers.
Princess Anne's favorite sunglasses brands have slashed the price of the royal's go-to sporty shades in celebration of Black Friday.
The Princess Royal is known for her stellar sunglasses collection, having rocked a pair of shades at multiple public events over the past few decades.
---
If there's one accessory Princess Anne can't live without it, it's her signature sunglasses.
The 72-year-old is known to wear shades at public engagements, regularly teaming a pair of protective lenses at everything from royal weddings to charity visits. In the last two months alone, Princess Anne has rocked 'snazzy sunglasses' in Uganda and co-ordinated her comfy walking boots in the Falklands with some tinted specs. She even wore sunglasses to a garden party at Buckingham Palace in July 2018, proving there's no occasion too formal to whip out some stylish shades.
---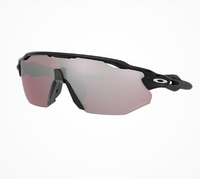 (opens in new tab)
Radar EV Advancer Sunglasses, WAS £183, NOW £91.50 | Oakley (opens in new tab)
Oakley Radar EV Advancer takes the proven performance innovations of Radar EV to the next level with a taller lens shape that creates a new design aesthetic and Oakley Advancer technology, which is designed to keep you cool and fog-free in the toughest conditions, so athletes can move confidently and seamlessly at any speed.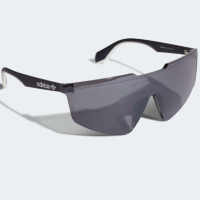 (opens in new tab)
OR0048 Sunglasses, WAS £160, NOW £107.20 | Adidas (opens in new tab)
Modern-style sunglasses for the most stylish. These limited-edition adidas sunglasses are made using an injected polycarbonate in a unique mould from which are cut two distinct shapes.
Rather than hop on the sunglasses trends of 2022 though, the Princess Royal seems to stick to a very particular aesthetic when it comes to shielding her peepers. She tends to favor sporty models over the more fashionable options on the market, with her trusty Adidas shades arguably being her most worn pair. The hardworking royal was photographed in the sleek sunglasses (which also had a Team GB logo!) during both the 2008 and 2012 Olympics and most recently, during an appearance at Cheltenham in March 2022.
Princess Anne also loves Oakley sunglasses, however, having previously been spotted with the heavy-duty eyewear on a trip to visit the Jockey School in Newmarket.
Both sportswear chains have now slashed the prices of many of their bestselling pieces in celebration of Black Friday, giving royal fans an exciting window of opportunity to emulate the royal's look.
---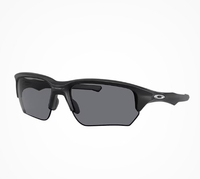 (opens in new tab)
Flak® Beta Sunglasses, WAS £115, NOW £57.50 | Oakley (opens in new tab)
This interchangeable lens design offers benefits from performance eyewear, delivering unrivaled innovation to those who want to see the difference technology makes in a full range of activities.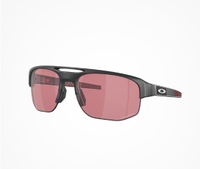 (opens in new tab)
Mercenary High Sunglasses, WAS £149, NOW £74.50 | Oakley (opens in new tab)
Designed to stand out, Oakley Mercenary has upped the sport-performance eyewear game with a sleek, double-bridge architecture and a larger, rounded lens shape merged with innovations built to perform.