Kate Middleton doesn't wear these two accessories together on royal outings
Sneakers and a bag isn't a Kate Middleton combo that we see on royal outings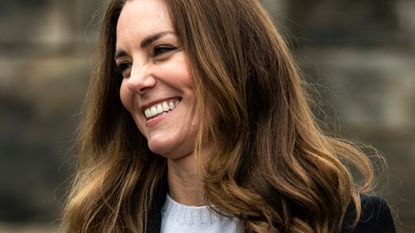 (Image credit: Getty Images)
Kate Middleton is a pro at rocking casual outfits with sneakers - but she seemingly never pairs them with a handbag when she steps out for royal engagements.
---
While we love seeing Kate Middleton's dresses and heels make appearances on official royal engagements, the Princess of Wales never fails to pull together the ultimate smart casual outfit when a day out calls for a pair of sneakers.
The more sporty of royal work days usually see Catherine reach for the likes of her New Balance sports shoes, while her trendier sneakers like her Supergas and Vejas are usually teamed with a classic blazer.
However, it has been pointed out that Kate isn't one to team a purse or handbag with an engagement outfit that involves her sneakers and plimsols, even if she's wearing jeans and a smart jacket, too.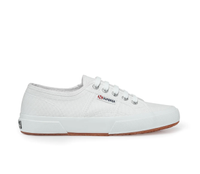 2750 Cotu Classic Sneakers in White Canvas, $69 (£65) | Superga
Kate Middleton's favorite Superga sneakers are the ultimate spring and summer shoe for easy styling and versatile wear - team with jeans and a white tee, a flowing maxi dress or a pair of smart trousers and a chic blazer to add a K Mid touch to your warm weather outfits.
Kate has plenty of designer handbags in her collection but tends to team them with outfits made up of skirts, dresses or smart trousers with heels for royal engagements that are a little less laid back - and there's plenty of dupes of Kate Middleton's designer purses out there if you fancy stealing her style.
Of course, we don't doubt that Kate carries a bag while wearing sneakers on off-duty days and she's known to have loved her relaxed Longchamp tote bag for decades.
Who What Wear fashion expert, Erin Fitzpatrick, took to TikTok to point out that Kate "never, ever carries a purse if she's wearing sneakers", also highlighting that the Princess of Wales isn't partial to a pair of high-end designer sneakers.
In the video, which has amassed over 400k views, Erin explains that Kate doesn't step out in popular sneakers from big name labels like Chanel, Gucci or Alexander McQueen, even though she is known to rock the designers in other aspects of her wardrobe.