Virgo season 2022 calls for a fresh start and productivity: Here's what that means for your star sign
Virgo season 2022 screams back-to-school energy, with chances to start again and hit the ground running: Your zodiac forecast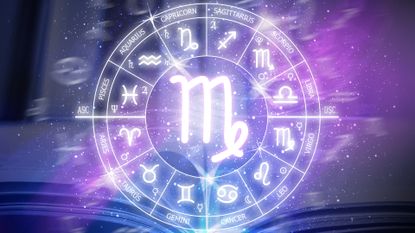 (Image credit: Evheniia Vasylenko/Getty Images)
Virgo season 2022 brings with it all the energy of a fresh start and offers opportunities for productivity in abundance. So what does that mean, depending on your star sign?
The big Sun energy and extroverted powers of fiery Leo season 2022 has now set into the fading summer horizon, and what has emerged in its place is exciting, fresh and pragmatic. It's back to school! Virgo season 2022 is buzzing with new energy for leaning into practical routines, healthy habits, getting organized, and creating your dream lists for manifestation. Yes, The Lion's Gate Portal has passed, but perhaps your Lion's Gate Portal manifestations are worth taking another look at here.
Virgo, which is the Latin word for virgin, (insert Madonna song here) is the zodiacal archetype for purity and perfection. The mission for this practical and earthy powerhouse is the meticulous execution of all things service, pragmatism, and organization. A mutable sign ruled by Mercury, Virgo holds the energy of clear communication and detailed oriented common sense. Virgo vibes can fix problems and logically assess the roadmap ahead.
Ruler of the sixth house, Virgo is also all about health and daily routines. Virgo season is the perfect time to shake off the excess and indulgences of summer and to get into some new healthy habits. Think detox!
WHEN DOES VIRGO SEASON 2022 START?
Virgo season activates into full effect in August 22 and pulls its energetic plug on September 22. We have quite a challenge ahead of us this Virgo season with its ruling planet, Mercury going retrograde from September 9 - October 1, 2022. Ah yes, good old Mercury Retrograde, here for a third time this year. It's basically like the solar system having its period, and what do we do when it's that time of the month besides getting out the hot water bottles and the bars of chocolate? It's all about self-care.
Mercury Retrograde teaches us to let go of the things in our lives that are no longer serving us. During the Mercury Retrograde in Virgo season, be mindful of the areas of your life that are coming up against obstacles, feel stuck or are not working out. This could be a clear sign to let those things go and welcome change.
Mark your diary for the New Moon in Virgo on August 27, according to the Moon calendar 2022, which is the perfect time to set an intention towards something you want to manifest in your life. With the rising of the Full Harvest Moon on September 10, it's time to finally integrate and reap everything that you sowed throughout Virgo season.
From September 22, the Sun transits into Libra season moving away from Virgo, and welcomes the liminal power of the Autumn Equinox on September 23 in the Northern Hemisphere.
Check your astrology birth chart for your sun sign, rising sign, and moon sign to see how the season influences you and which days are heightened for your zodiac.
WHAT YOUR STAR SIGN SHOULD EXPECT IN VIRGO SEASON 2022
Aries
Supercharged Aries, you are vibrating with energy to help you initiate your autumn routines. The Sun moving through your sixth house will pull your focused awareness into all things health and wellness. Get organised to start making plans and lists around fitness, diet, and healthy new habits. Think yoga classes and gym memberships. If the excesses of summer have disconnected you from your mind, body and spirit, now is the time to detox and make a fresh start. With Mercury Retrograde (September 9 - October 1, 2022) and passing through your seventh house of relationships, now is not the time to get back together with that ex! Keep your energies focused on self care and your health. Mantra, "Let's do this!"
Taurus
My dear Taurus, Virgo season's Mercury Retrograde, September 9 - October 1, 2022, is going to challenge you BUT it's all good in the hood. This is the perfect opportunity to reevaluate which of your plans are working and the plans that aren't. This astrological alignment will also help you to purge stubborn ideas about how your plans should unfold. It may challenge you to the core, but if you hold awareness around your emotional triggers and just LET GO, you will be pleasantly surprised what the universe brings your way. The Sun will journey through your fifth house of creativity, so use this alignment to channel any of your frustrations into your much loved hobbies. Mantra, "I let it go."
Gemini
Busy Gemini, all of your social butterfly energy from summertime Leo season, will transmute into exactly the opposite energy: cocoon mode! It's time for some homebody action this Virgo season. During this aspect, you may feel introspective, so it's helpful to angle into the earthy Virgo energy that will ground and nurture you. Focus on creating your comfy nest, self-care, and time in nature. Your ruling planet Mercury goes retrograde from September 9 - October 1, 2022, so creating a grounded foundation beforehand will help you through the storm. Mercury Retrograde will be traveling through your fifth house of creativity so you may find that you experience a lack of confidence or creative blocks during this transit. However, if you've been creating good habits of self-care earlier on in Virgo season, you will feel the effects less. Mantra, "I am enough. I do enough. I have enough."
Cancer
Lovely Cancer crab, it's time to get out of your shell! Virgo season will activate the Sun in your third house of communication. Socialising, learning and travel are stimulated during this transit. Get out to social functions that activate your mind. Think book launches, gallery openings, talks or workshops. This is also a great aspect to take up an educational course in something you are passionate about. You may even find yourself travelling this month, either weekend trips or a holiday that is intellectually stimulating. The Full Moon on September 10th falls in your ninth house of travel so you might find yourself away on that day celebrating the Full Moon in a magical setting. Mantra, "I am up for the adventure."
Leo
Mighty Leo, as you pull out of your Solar Return season you are feeling supercharged and ready to take on the world. Virgo season is helping to balance some of that passionate fire energy with its signature earthy pragmatism. It's fab that you have so many hot ideas, creative project pitches, and new contacts but the energy around all of this needs to now be channeled into an organized and realistic plan. The Sun transits through your second house of money matters so this month is all about turning these amazing ideas into a functioning structure that can bring abundance. As you move forward with strategy and negotiation, be mindful not to seal the deal on any contracts during Mercury Retrograde (September 9 - October 1, 2022) and wait until it moves direct again on October 1, 2022. Mantra, "If I don't have a plan, then I'll become part of someone else's plan."
Virgo
The Sun shines down on you magical Virgo. This is your season. Happy Solar Return! As the Sun transits through your first house of self, you will be feeling confident and focused on your life's passion and purpose. The New Moon in Virgo on August 27 is the perfect energy to harness for setting intentions around any new projects that you want to manifest in your life. Be mindful of Mercury Retrograde moving through your second house of income from September 9-23. During this transit be aware of and re-evaluate all money matters. Try to avoid big purchases and make sure you pay your overdue bills. This is also a great time to review how you are making money and if you are in a job that aligns with your happiness. Mantra, "I am abundant."
Libra
Libra, we are going deeeeep this Virgo season. It's all about connecting to the mystery of your unconscious zone. The Sun transits through your metaphysical 12th house of the unseen realm. Be prepared for an activation into your nightly dreams and your intuition becoming finely tuned. Start an interactive dream journal or learn how to lucid dream. You might find that during this transit you also feel more emotional and spiritually connected. Synchronicities will be all around you and you may even attract new people into your life that have a karmic connection. Focus your energy on spiritual self care - dreamwork, journalling, meditation, hypnosis, breathwork, plant medicine or any practice that helps you access the deep unconscious realms. This will be strengthening the groundwork for when your season emerges in all its magical glory on September 23, bringing you clarity and insights. Mantra, "I dive deep into the unseen realms."
Scorpio
Time to focus on building a team, oh productive Scorpio. All that stepping out into the spotlight during Leo season has set some professional career activations into motion. Harness the organized pragmatism of Virgo season to construct a framework for a solid working plan. A perfect time to do this too because the Sun is transiting through your 11th house of community. It's all about networking and pulling together a like-minded team to help fuel your goals and dreams forward. You may feel the effects of Mercury Retrograde, September 9 - October 1, 2022, in regards to obstacles, delays in communications, and tech mishaps but, not to worry! See it all as an opportunity to revise aspects of your career plan that are not working, finely tune concepts, and get it all into good shape before launching it into the world. Mantra, "I am creating the perfect plan."
Sagittarius
Virgo season 2022 says it's back to work Sagittarius. You are still buzzing with the fun social energy of summer and the spark of fiery Leo season, and it's the perfect time to channel that energy into focusing on work. Let's get ahead! The Sun is transiting through your 10th house of career and everything that is within your material realm. It's an ideal chapter to look for some new work, pitch a project, update your CV, repair your car or start some home renovations. Whatever you focus your hard working energy towards could pay off, especially if you work with the New Moon energy of August 27, to help fuel your intentions. Be mindful of Mercury Retrograde, September 9 - October 1, 2022, as it moves through your 11th house of community. This can bring about miscommunication and misunderstanding with friends. Make sure you don't throw the baby out with the bathwater around any relationship drama and keep a cool head until this transit passes. Mantra, "I am productive."
Capricorn
Hardworking Cappy, Virgo season 2022 radiates with educational vibes for you. The Sun transiting through your ninth house of higher learning will activate a philosophical yearning for knowledge within you. Take up a course, workshop or immerse yourself in intellectually stimulating books or podcasts. A turn of events occurs when Mercury goes retrograde in your 10th house of career (September 9-23) with possible miscommunications, mishaps or obstacles. Best to ride out the retrograde by continuing to lean into your studies, books and learning rather than getting yourself all into a fluster. Don't worry, Mercury will move into your ninth house September 23, easing up any of those blocks. Mantra, "I expand my knowledge and consciousness."
Aquarius
Magical Aquarius, it's all about relationships for you this Virgo season. The social vibes and connections you've made over the summertime Leo season will carry through into autumn. If you are dating, the intimacy of a recent match could deepen. This is swayed by the Sun transiting through your eighth house of sex. This could prove to be challenging for you as this aspect can feel intense. This can be especially obvious for any of you Aquarians that value your independence and are not ready to settle down with one person. Allow for clear and open communication with the other person and speak about your needs. You may feel that you are also drawn toward taboos and kinks during this aspect. Again, clearly communicate your desires and what makes you feel safe and comfortable. If you are ready for a deeper connection, then enjoy the incredible sex and intimacy that this aspect may bring. Mantra, "I am desirable. I desire."
Pisces
Deep and sensitive Pisces, it's all about relationships for you this Virgo season. The need to couple up could be the focused theme as you move into this autumnal month. Your Sun transiting through your seventh house of partnership will activate this area of your life and can play out in several ways: dating, moving in with your other half, engagement, or marriage. This aspect can also highlight partnerships in collaboration or a business coupling. From September 9-23 comes a shift of energy when Mercury Retrograde transits through your eighth house of sex and intimacy. You might find that your libido is lower or that you need more time alone from your partner. It's a perfect time for conversations around your needs, which can feel challenging but important as you move forward in your relationship. If you are single, best to lay low during that transit and focus on self-care. When Mercury moves out of your eighth house on September 23 then you will be all ready for the dating apps again! Mantra, "I will clearly communicate my needs."
Sign up to our free daily email for the latest royal and entertainment news, interesting opinion, expert advice on styling and beauty trends, and no-nonsense guides to the health and wellness questions you want answered.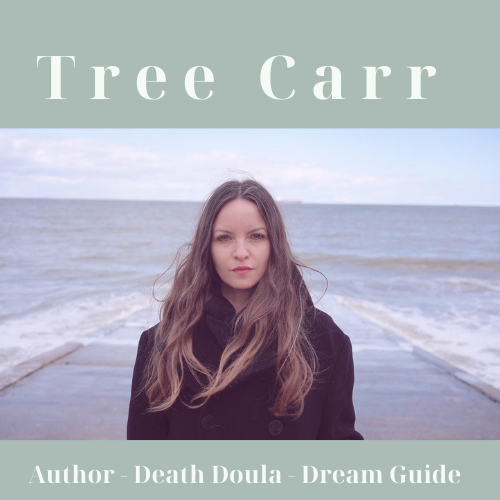 Dream guide, death doula, and divinatory guide
Tree Carr is a published author who works in the esoteric realms of dreams, death, and divination. Her published books include 'Conscious Dreamer' and 'DREAMS: How to Connect With Your Dreams to Enrich Your Life'.
Tree is also a CPD Crossfields Institute Certified Death Doula. Her work as an End of Life Guide involves helping people spiritually, emotionally, existentially and practically at the end of their lives.
As an intuitive empath, she is self-taught in divinatory guidance: The Tarot, Rune Stones and Astrology and has facilitated readings, rituals, classes, and courses spanning a wide variety of esoteric subjects.