Libra season 2022: Where each star sign should seek balance and mantras to help
Libra season 2022 sees the scales unsettled by Mercury retrograde, which may bring challenges - especially for these star signs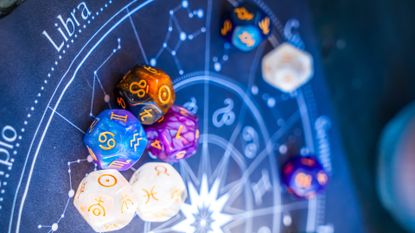 (Image credit: neirfy/Getty Images)
Libra season 2022 is a time that strives for harmony and balance within the off kilter throes of Mercury Retrograde - here's your forecast and which signs need to be extra vigilant.
The pragmatic and routine-based qualities of earthy Virgo season 2022 have settled into the autumnal rhythms only to find themselves moving into conflicting astrological weather. The harmonious equilibrium of air throughout Libra season meets up with the backward moving currents of Mercury Retrograde September 2022. It's time to mindfully surf the wave! Libra season 2022 challenges us to keep our airy cool throughout the third Mercury Retrograde this year.
Libra, which is the Latin word for scales, is the zodiacal archetype for harmony, balance, and equilibrium. The modus operandi for this airy peacemaker is the execution of beauty, grace, and attunement within relationships, society, and the patterns of the universe.
A cardinal sign ruled by Venus, Libra is concerned with the intimacy and the intelligence of relationships and human affairs. The planet Venus, the goddess of mythic love, pulls upon our heartstrings as she gently strives to create melodic harmonies of cooperative intimacy.
Ruler of the seventh house of relationships, there is an emphasis this month of looking at all things partnership. From romantic connections through to other important relationships in your life, Libra season blended with Mercury Retrograde will be highlighting relationships in all areas of life. Time to lean into beautifully balanced love!
WHEN DOES LIBRA SEASON 2022 START?
Libra season 2022 blows in just before Fall Equinox 2022, on September 22. It's the first day of fall when the day holds in the balance of equal light and dark and then followed up by an important date in the Moon Calendar 2022 - the New Moon under the air archetype on September 25. This is good energy to start the season, and if you play your cards right, it will prepare you for the continued journey through Mercury Retrograde, which we are currently weathering until October 1, 2022.
Mercury Retrograde teaches us to let go of the things in our lives that are no longer serving us. During the Mercury Retrograde in Libra season, be mindful of the areas of your life that are coming up against obstacles, feel stuck, or are not working out. This could be a clear sign to let those things go and welcome change.
Check your astrology birth chart for your sun sign, rising sign, and moon sign to see how the season influences you and which days are heightened for your zodiac.
WHAT YOUR STAR SIGN SHOULD EXPECT IN LIBRA SEASON 2022
Aries
Red hot Aries, are you ready for Libra season 2022? Mercury Retrograde affecting your seventh house of relationships will pull your focused awareness into all things partnership. The retrograde will shine a light on the areas in romantic relationships, friendships, or work relationships that need balance. If interactions are imbalanced or someone isn't giving (and is always taking) conversations will be necessary in order to restore equilibrium. The health and wellness routine that you hopefully embarked upon during Virgo Season 2022 will come in handy now as Mercury's continued retrograde through your sixth house of health until October 2. During this aspect, your health will be pulled into focus. If you have been keeping on top of your health, you may find this particular weather a bit of a breeze. However, if you haven't been taking care of yourself, you might find that your physical energy is compromised. Not to worry though, it's just a prompt to amp up your self care. Take your vitamins!
Mantra: "I balance my relationships. I balance my health."
Taurus
Lovely Taurus, last month I mentioned to you about the challenges of Mercury Retrograde BUT you've got this! You are pulling out of the effects of the retrograde in your sixth house of health, so perhaps some of you could be feeling physically low in energy or getting over seasonal colds or viruses. Continue to take care of yourself and bring your energy and body back into balance. Be patient and if feelings of frustration arise: let it go! The same goes for Mercury back spinning through your fifth house of pleasure. The focus here is bringing awareness of balance in all areas of your pleasure sector - sex, food, or other such earthly delights. There could be a chance that former lovers come onto the radar during this time, just be mindful to navigate it all with harmony and balance.
Mantra: "I take it easy!"
Gemini
Quick footed Gemini, last month's Virgo season was all about cocoon mode! The homebody action continues into Libra season 2022 with Mercury moving backward through your fourth house of home. Your actual living space, your flat, house, or dwelling is in sharp focus during this aspect. There could be pitfalls or disruptions to household happenings, renovations, or appliances. Keep your cool though. Getting frustrated will only work against you. Family issues could also arise at this time but if you approach it all with love, understanding, and the spirit of a peacemaker, it will be smooth sailing.
Mantra: "Home is where the heart is."
Cancer
It's time to focus on clear and diplomatic communications my dear Cancer. Hopefully, you have enjoyed and engaged in some social functions this past Virgo season that has set you up with some new contacts, friendships, or relationships. Now it's time to enter a chapter of navigating the social interactions and communications of said relationships. Mercury is reversing through your third house of communication so you could experience the quintessential characteristics of the retrograde with interpersonal miscommunications, misunderstandings, and technology mishaps. See it as a prompt to re-evaluate your social energies as to what is working and what isn't. The frustrations of external communication obstacles could be highlighting something within you that requires balance.
Mantra: "As within. So without."
Leo
Hey there Leo! Hopefully, last month's Virgo season helped to balance some of that passionate fire energy with some earthy pragmatism. The theme of money matters is carrying on through Libra Season with Mercury moving backward in your second house of finances. If you created some organized and realistic money plans during Virgo Season, you may find the weather of the retrograde easier to manage. It's all about bringing balance to your books in your house of income. Pay off those debts, file an early tax return or start a savings account. Money glitches during the retrograde could also highlight what is no longer working for you in terms of your spending, overhead costs or wages. Time to reconsider!
Mantra: "I balance the value in my life"
Virgo
Welcome to Libra season, lovely Virgo! Mercury has just traversed backward through your second house of all things money matters, so hopefully, you've reflected upon the areas of your financial life that require some balance. Having said that, your ruling planet Mercury continues its retrograde now moving through your first house of self. The light of awareness will be on YOU. There will be plenty of self-reflection around your identity and your authenticity. The things in your life that aren't aligned with your purpose will start to fall away or come up for review. Take it all in stride, don't take things personally, and don't let your ego get bruised.
Mantra: "I connect with my authentic self."
Libra
Happy Birthday Libra! This is your season. Step out into the spotlight and enjoy the magic. You will be getting a lot of attention this season in your social life, dating, or work interactions. Enjoy the limelight! Be mindful of your spiritual journey this season as Mercury moves backward through your 12th house of unseen realms. Pay particular attention to any unsettling dreams or nightmares you might experience. There are some big messages there about what is arising from your unconscious mind that requires some balance. If you are keeping a dream journal the integration of creating mind, body spirit equilibrium will be an easier task. Also, look into ways to focus on your spiritual side either through meditation, time in nature, or journaling.
Mantra: "I prioritize spiritual balance."
Scorpio
Hello Scorpio! It's been a very productive time for you and this theme is carrying on through Libra Season 2022. All of the networking and planning last month will be put to the test as Mercury moves backward through your 11th house of community. You could experience obstacles, glitches or setbacks around some of the collaborative efforts that you've been working on. Not to worry though, see it as a chance to revisit some of these collabs. Perhaps they need re-working or the timing isn't quite right for some of them. During this retrograde through your 11th house don't forget your friendships. Your workaholic tendencies are having an impact on them. Balance it out!
Mantra: "I create balance in my work life."
Sagittarius
Hello Sagittarius! This past Virgo Season has been all about work for you. Finding balance and stability in your material realms is a theme that is carried on through Libra Season 2022. With the focus on Mercury reversing through your 10th house of career, be mindful of hiccups or setbacks in your professional realm. Not to worry though, all obstacles are an opportunity to reflect upon what is working and what isn't. Take the opportunity to see it all as a blessing in disguise and move forward with your plans for your long-term professional goals as you venture into the transformative climate of Scorpio season.
Mantra: "I'm moving into my dream career."
Capricorn
Dear Capricorn, it's been all hard work and no play this past Virgo season and now we feel this shift into some balance this Libra season. Be mindful not to burn yourself out with your workaholic tendencies and bring some equilibrium to the life/work balance. Mercury travels backward through your ninth house philosophy so you might find that it brings up big existential questions for you. What is life all about? Take the time over the retrograde to reflect upon these inquiries of the soul. Really allow yourself to dive deep into the questions and receive the answers. They are there to help you evolve and balance.
Mantra: "I am asking myself the big questions."
Aquarius
Hello Aquarius! It's all about relationships for you this Libra season. Carrying on from the themes of last month's Virgo season, social interactions are highlighted. Mercury reversing through your eighth house of sex could bring with it a few challenges but if you lean into it with a sense of humor it could actually be quite enlightening. The aspect could have you reflecting upon what your likes and dislikes are around all things sensual and intimate, and that's all good! Finding the balance between your sex life and intimate needs is healthy and facilitating open communication about these needs with your partner could bring more happiness.
Mantra: "I communicate my needs."
Pisces
Poetic Pisces, finding balance and beauty in your relationships is the theme during Libra season 2022. Whether you are dating, in a steady relationship, or single the element of air is moving through your love sector. This not only blows in the winds of change but also the qualities of harmony. However, it all starts with your love relationship with yourself. If you are connected to the well of self-love and compassion within you, it will be much easier to attract balanced partnerships in your life. The challenges of Mercury back spinning through your seventh house of relationships will force you to evaluate your love relationship with yourself as well as your self-worth, and this is a positive thing! Amp up on your self-care practices and if your crush isn't texting you, see it as an opportunity to create more love for yourself.
Mantra: "I create more love for myself."
Sign up to our free daily email for the latest royal and entertainment news, interesting opinion, expert advice on styling and beauty trends, and no-nonsense guides to the health and wellness questions you want answered.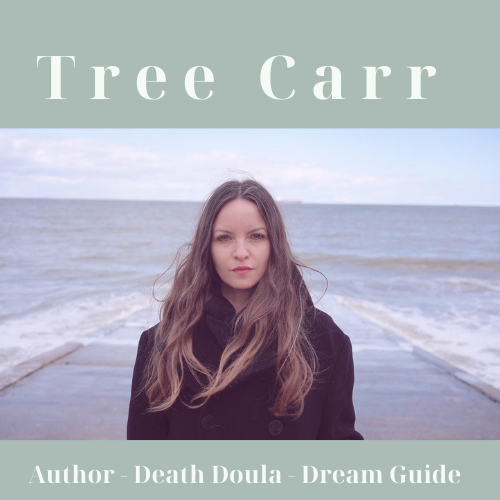 Dream guide, death doula, and divinatory guide
Tree Carr is a published author who works in the esoteric realms of dreams, death, and divination. Her published books include 'Conscious Dreamer' and 'DREAMS: How to Connect With Your Dreams to Enrich Your Life'.
Tree is also a CPD Crossfields Institute Certified Death Doula. Her work as an End of Life Guide involves helping people spiritually, emotionally, existentially and practically at the end of their lives.
As an intuitive empath, she is self-taught in divinatory guidance: The Tarot, Rune Stones and Astrology and has facilitated readings, rituals, classes, and courses spanning a wide variety of esoteric subjects.