Jupiter and Neptune in Pisces—what this magical once in a lifetime conjunction means for your star sign
Jupiter and Neptune in Pisces for the first time since 1856! Rare conjunction has power to awaken and encourage your inner passions in full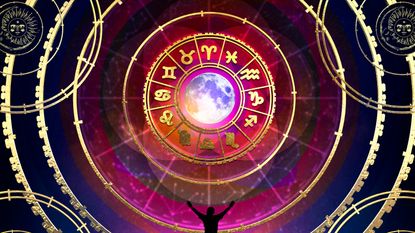 (Image credit: Surasak Suwanmake/Getty Images)
Jupiter and Neptune in Pisces will see Jupiter, the planet of luck, opportunity, and fortune will meet with Neptune, the planet of dreams, romance, and creativity. This is a once-in-a-lifetime meet-up that has the power to awaken our inner dreamer and encourage us to pursue our passions wholeheartedly.
Hot on the heels of Venus conjunct Jupiter and the New Moon April 2022, which called for you to prioritize yourself, this energy is palpable and will be hard to ignore. Jupiter and Neptune feed into one another, which can cause this planetary combination to go one of two ways. It can offer us the potential to pursue our dreams or it can feed our delusions. Remaining grounded during this time is critical.
We've had Jupiter in Pisces since 2021 and it will remain there until the end of the year. In ancient astrology, Jupiter is the planetary ruler for Pisces and in modern astrology, Neptune is the ruler of Pisces. This means that when these planets move through Pisces, they experience a cosmic boost. They are functioning at their peak potential.
Jupiter is associated with luck and opportunity and lends its expansion to any planet it touches—but Neptune can be tricky. It is a spiritual planet that seeks soul-merging connections and creativity, and it also creates a misty fog that can have us wearing rose-colored glasses.
Miscommunication, confusion, and even anxiety can be stirred up under this intense planetary hangout. To make the most of this energy, we must recognize that we also may over idealize a person or situation. It's incredibly important to be wary of missing red flags.
The best way to make the most of this energy is to tap into your personal creative outlet. Write a love letter. Practice visualization, read over your love horoscope 2022, and knuckle down to some meditation. Our psychic antennas are picking up so many extra signals under this planetary influence. Don't be surprised if you have a breakthrough or receive a game-changing psychic download.
Listening and interacting with your intuition is powerful at this time. If you're one to practice magic or manifestation work, today is the day to not only call in your dreams but take a tangible action toward them. Show the Universe just how serious you are and the Universe will match and reward that energy.
When is Jupiter and Neptune in Pisces?
On April 12, 2022, we can all thank our lucky stars as Jupiter and Neptune go conjunct in Pisces.
This super rare occurrence hasn't happened since way back in 1856 and you better ensure you make the most of it because it's going to be a very long time until it happens again. So long, in fact, that this is your only chance to see it!
The next time we'll experience this potent portal is far in the future, in 2188.
When Was the Last Time Jupiter-Neptune Met in the Sky?
Jupiter and Neptune do meet every 13 years–the last time they hung out was in 2009 and the two planets met in the quirky sign of Aquarius. When planets meet together at the same point in the sky, it's called a conjunction.
Conjunctions signify a new cycle. On a collective level, Jupiter's expansive quality and Neptune's love of the arts usually usher in a new epoch of pop culture each time they meet.
In 2009, we experienced a new wave of pop music, the release of the dating app Grindr, the rise of personal blogging and Facebook, the launch of Netflix Originals, the final year Sony sold floppy disks, among many other iconic pop culture milestones.
How will Jupiter and Neptune in Pisces Affect My Zodiac Sign?
Aries
This is a magical time to make peace with your subconscious. Dive deep into your psyche and work with forgiveness. Inner child work is powerful during this planetary meetup. Committing to a spiritual practice will lead to breakthroughs.
Taurus
Networking can lead to absolute magic unfolding in your life. You're magnetic and draw people to you naturally, but the connections you make under this transit could be life-changing. You may feel like a guardian angel is looking out for you. Craft your elevator pitch–someone is ready to help you achieve your dreams.
Gemini
The recognition you deserve is finally arriving! This may be a turning point in your career. Perhaps you're wrapping up a massive project (and finally receiving some kudos) or up for a promotion. Allow yourself to take up space and shine. You worked hard for this.
Cancer
Your perspective is shifting and you may be receiving some out-of-this-world psychic downloads. Spending time in meditation or with a spiritual practice of your choice can lead to profound breakthroughs. If there's a subject you're eager to learn more about, you may have just found a teacher, mentor, or program that may change your life's trajectory.
Leo
You're reflecting deeper on what power means to you. What does it feel like? How do you wield it? If you've been swimming through the depths of your psyche, you may feel a cosmic release. You're taking your power back and others are noticing. You may even find some very powerful people are taking notice of you and are eager to invest in your future success.
Virgo
Collaboration is key. If you're open to romantic energy, this could be a profoundly romantic day for you and your partner, reaching new heights of vulnerability and intimacy. If you're not interested in partnership at this time, a cosmic and meant-to-be collaborator may reach out. Working with others can lead to magic.
Libra
Jupiter and Neptune invite you to call more magic into your daily routine. If your morning routine feels a little stale, why not try pulling a Tarot card or grounding practice? This transit reminds you that it's the smaller commitments and shifts we make in our life that can lead to the most life-changing opportunities.
Scorpio
Your creativity is supercharged! Passion projects and inspiration abound under this planetary meetup. This is a perfect time to invest in your creative pursuits and spend time cultivating joy. What activities or hobbies light you up? Find them and follow them. A project you've been working on for a while could take off.
Sagittarius
Home and family matters receive a blessing. If you've been sorting through intense issues on these fronts, it may finally feel like you can let out a cosmic sigh of relief. If you're selling, buying or remodeling a home, the odds are ever in your favor. Breakthroughs with family members can also take place at this time.
Capricorn
Your mind is expansive at this time. Paying attention to what comes through via your dreams or journaling can lead to massive breakthroughs. If you've been working on a creative project, you may reach a new milestone.
Aquarius
If you've been waiting for a shift in your finances, now is the time to manifest monetary blessings. Jupiter and Neptune will meet in the sector of your chart that rules your income and resources. This blessing could manifest in the physical realm in the form of a financial opportunity or on a more mental and spiritual level, signaling a shift in your self-worth and confidence.
Pisces
This is a cosmic blessing just for you. You are reinventing yourself and stepping into a version of yourself that feels authentically aligned. Your magnetism is at an all-time high. Don't be surprised if others gravitate toward you. Don't be afraid to ask the Universe for what you want most in life. Your wish will be granted.
Stephanie Campos-Powell is a Mexican-American astrologer, modern mystic, writer, editor, and serious cat lover. She's got four obnoxious planets in Leo and thanks the stars every day for her grounding Virgo moon. Reading celebrity birth charts just puts the wind in her sails, and so does Zumba. In her spare time, you can find her helping others step into their power with the help of magic, spellwork, astrology and various healing modalities. And creating passive-aggressive astrology memes about her loved ones.