What are tarot cards and why are people turning to them for guidance?
What are tarot cards? Dream guide, death doula, and mystic Tree Carr explains why reading tarot is so popular and how it can help you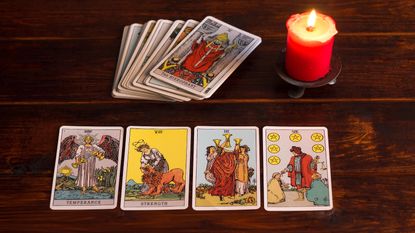 (Image credit: Yevgeniy Sambulov/Getty Images)
The world of tarot is, like astrology, becoming an ever-present part of contemporary society. An interest that may have formerly been seen as 'out there' or left of field is being utilized by some as a means of introspection. An idea, that's by no means a new concept.
From the days of antiquity, human beings have sought ways in which to connect to guidance to help them traverse the many ups and downs of the journey through life. From various forms of divination, reading your weekly horoscope, dreamwork through to connecting with deceased ancestors, the quest for answers is an innate part of the human experience.
Ancient external tools of guidance—like the casting of bones, rune stones, scrying mirrors, and tarot cards—have brought comfort, validation, decision making and have served as 'talking points' towards the bigger picture, helping to create an overview of the map through life.
And it hasn't stopped! In the modern age of technological revolution and industrialization, human beings are still seeking guidance and answers, and if not more than ever.
Even though the 21st century has seen many achievements in technology and innovation, it is as though there is a sense of alienation—the isolation and disconnect from our inner worlds and that which is greater.
Nowadays, people increasingly look to ancient and more natural methods of coping with the ravages of modern life and this disconnect. From yoga to breathing techniques for anxiety. From buying the best aromatherapy candles and the best essential oils to enhance your day-to-day life.
In recent times, the interest in tarot has increased. In times of crisis, people turn to spirituality, self-help, and guidance to help them navigate through the mists of uncertainty.
---
Returning to ancient guidance systems could also perhaps be an unconscious reaction against the technology overload of smartphones, apps, and flatscreens. There is a soothing comfort in handling a deck of tarot cards, shuffling through them, mindfully choosing one, and sitting with its message.
My journey with tarot
I first saw the Rider-Waite tarot deck when I was 13 years old at a friend's house. Her mother owned a deck, which had been left over from her esoteric hippie phase of the 1960s. As I shuffled through the cards, I was transfixed by the images I saw in front of me. They felt as though they held great mystery and they evoked strong emotions within me.
Each card I gazed upon conjured up a different energy or emotion. Some of the cards were intimidating while others were transcendent. I eventually acquired my own deck and my own 'Fool's Journey' with them began.
As I evolved alongside the cards over the decades, my forensic and meticulous approach towards decoding each and every element on the cards helped me to connect the dots between the worlds depicted on them and how they related to external and internal realities past, present, and future.
In my deep investigation into the mysteries of the deck's cryptic language and compelling structure, I began tapping into the symbols, myths, archetypes, and even the body language of characters on the cards. The multilayered meanings and dimensions of the cards became a personal mission of mine to uncover. This must have been partly driven by my obsessive double Scorpio tendencies!
What are tarot cards?
Tarot is a 78-card system of divination that symbolically embodies archetypal forces both unconscious and conscious—internal and external. Used for more than half a millennia in various forms, tarot cards are pictorial talking points, rich in symbolic language. A language that presents an overview of a person's life journey and allows us to reflect on the past, highlighting the present and postulating the future.
The symbology of the cards is saturated with history, myth, the occult, and the arcane. This is what makes them so enticing yet also intimidating to learn.
Tarot in Jungian psychology
Swiss psychoanalyst, Carl Jung was a big fan of the tarot. His concept of 'the archetypes' fit nicely into its system. Archetypes are models of people, behaviors, or personalities—The Caregiver, The Hero, The Rebel, etc.
His theory outlines that archetypes are inborn tendencies that play a role in influencing human behavior. This also ties into his ideas of the collective unconscious—which is the concept of a shared unconscious mind among beings of the same species.
In Jungian psychology, the archetypes represent universal patterns and images that are part of the collective unconscious. Jung believed that we inherit these archetypes much the way we inherit instinctive patterns of behavior. The famous psychoanalyst saw how this could be applied to the Tarot. The Major Arcana cards, the 22 archetype cards the 78 deck, represent the life lessons, karmic influences and the big archetypal themes that are influencing a person's life and soul's journey to enlightenment.
They represent the structure of human consciousness and hold the keys to life lessons passed down through the ages and therefore Jung saw the tarot as psychological images and symbols with which one plays, as the unconscious seems to play with its contents.
---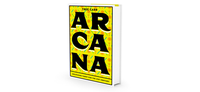 (opens in new tab)
Throughout these uncertain times, I've been fascinated by the number of tarot bookings I've received and students joining my masterclasses. Through the process of supporting others through this practice, I've seen how the tarot has reconnected people not only to themselves but also to others.
So the next time you come across a tarot deck, have a go! You might be surprised by the insight and guidance it can bring.
---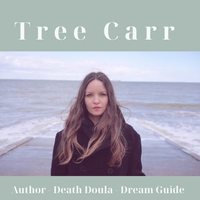 (opens in new tab)
Tree is a published author (opens in new tab)who works in the esoteric realms of dreams, death and divination.
As a Dreaming Guide, Tree helps those seeking to activate, explore and further understand their dream realms by cultivating a bespoke daily dreaming practice.
Tree is also a CPD Crossfields Institute Certified Death Doula. Her work as an End of Life Guide involves helping people spiritually, emotionally, existentially and practically at the end of their lives.
Dream guide, death doula, and divinatory guide
Tree Carr is a published author who works in the esoteric realms of dreams, death, and divination. Her published books include 'Conscious Dreamer' and 'DREAMS: How to Connect With Your Dreams to Enrich Your Life'.
Tree is also a CPD Crossfields Institute Certified Death Doula. Her work as an End of Life Guide involves helping people spiritually, emotionally, existentially and practically at the end of their lives.
As an intuitive empath, she is self-taught in divinatory guidance: The Tarot, Rune Stones and Astrology and has facilitated readings, rituals, classes, and courses spanning a wide variety of esoteric subjects.