Love horoscope 2022—what's in store for your star sign this year?
What does your love horoscope 2022 predict? Discover what the stars say about your relationships this year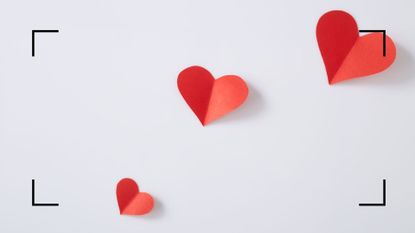 (Image credit: Getty Images)
It's time for your love horoscope 2022. Read the predictions for your relationships—both romantic and other—over the next 12 months. Will you be meeting a new partner, taking a big step in your current relationship, or enjoying a renewed bond with an old acquaintance?
Our connections with friends, romantic partners, and family members are the most important in our lives, and your 2022 horoscope is an opportunity to look ahead at what the year may hold for you.
Our three expert astrologers—Penny Thornton, Sally Morgan, and Bracha Goldsmith—have shared their forecasts for each star sign's romantic outlook for the year ahead. Taking a deeper dive into your love life than your usual weekly horoscope, this 2022 forecast will shed light on what to expect within your most intimate relationships this year.
Your love horoscope 2022 by astrological sign
Aries
Sally Morgan predicts that, for Aries, strengthening the relationships you already have is going to be key for 2022—while a special someone could pop up in an unexpected way: "It's a year of renewing bonds with close friends and family. You may adopt a pet from a rescue center and meet new people that way. Someone sensitive who reads tarot cards, runes and symbols will enter your life and weave their magic."
Bracha Goldsmith continues, "You've gone through deep personal changes in the past year, and you're ready for something new in your love life. You'll have an opportunity for more intimacy than ever before. Your heart is more open, and you are wanting harmony and stability. The coming year has many positive seeds for you to build new relationships and to renew existing ones, and the stars are favoring new, exciting couplings. Make your boundaries clear and magical synchronicity will happen."
And, according to Penny Thornton, Aries signs may experience big changes in relationships towards the end of the year—though it won't be completely easy: "Autumn could be the time to make a long-term commitment, and major events of a relationship nature are set for October and early November. Don't be too pushy or too picky: an affair could jeopardize a long-term relationship and a new love may not last. Some Arians will have to make a choice between their career and love."
Best months for love: February and October
Taurus
For Taurians, the theme of their 2022 love horoscope is 'compromise'. It's time to ask yourself some big questions in order to figure out what is really important to you. It could be helpful to explore the love language you need your partner to embrace, or what attachment style you fit into.
Bracha explained, "What are you willing to compromise? What are you not willing to compromise? These may be the most important questions you ask yourself this year regarding your relationships. If there's not enough give and take in a partnership, it might be time to redefine it or to move on. Remember that you come first, not last. Romance may blossom this year, especially if you are willing to put yourself into new situations.
According to Penny though, it could also be a big year for passion too, amongst the tough decisions. She predicted, "Uranus serves two main functions: it gets you out of inappropriate liaisons and inspires sudden and passionate love affairs. Early May birthdays are front of the queue here, but if you were born in 1978/79 the winds of change are blowing in all directions. Scorpio, Pisces and Leo figure in your love story, and maybe not in the way you think."
And Sally shares that outside of romantic relationships, Taurus signs may enjoy precious family reunions: "During July and August, Mars in your sign brings long-awaited reunions with family as your previous travel plans were halted."
Best months for love: January, June and July
Gemini
In 2022, Geminis may want to anticipate moments of both joy and strife. While romance will most definitely be on the cards, you'll need to be cautious with loved ones, and honest about any expectations you may have with partners.
Sally explained, "Your social life will be busy with large events and celebrations. Romance hots up with someone quirky in autumn, and commitment may be on the cards. There's jealousy around your partner and family. You're more than happy to move away from gossips and crack on with your life, making memories and sharing good times together. Take advantage of lessons learnt."
Penny agreed, sharing her forecast that there may be some 'potholes' on the path to love. She said: "The road to true love contains the occasional pothole, in large part because people don't live up to their promises. By the same token, you need to be completely honest about your intentions. Set the bar high, and if you're thinking of tying the knot, 30 April is worth considering. That's a big day in the diary for all sorts of reasons."
But it's not all serious. According to Bracha, "This year, you will have many openings for boosting your love life. You may meet people in unexpected places. Trust your intuition—even if it is guiding you to do something a little crazy! If you are in an existing relationship, get creative! There are many ways to deepen the intimacy between you. Visualize what you want, allow yourself to be guided and you'll find the harmony you're seeking."
Best months for love: April, May and October
Cancer
For Cancerians, your love horoscope suggests romantic relations will be very fruitful in 2022, as those both attached and un-attached right now could be enjoying some exciting new changes.
Penny predicts, "The 2022 Full Moon of 17 January is super-special, and the perfect time to say 'I do'. However, January could also inspire a parting of the ways or a setback in a relationship. Give a situation six months because you'll be starting a new and better cycle for love on or near 29 June. A Christmas wedding is in store for some Cancerians."
While Bracha explained that according to her forecast, those who are currently single can expect good things early in the year. "Looking for a partner? This could be your lucky year. The key is in learning how to communicate your feelings, as sometimes you go off into your shell and no one can reach you. Be willing to wear your heart on your sleeve and watch relationships transform."
Sally also suggested that former love interests could return over the next 12 months, and a holiday may fan the flames of passion. She said, "Your softer, sensitive side will awaken when an old flame makes their presence felt. Start setting solid boundaries in all your relationships. Venus is in your sign in July, when a holiday over water will see the flames of romance engulf your relationship while you turn your thoughts to the past."
Best months for love: From January to March, and again from July to September
Leo
In 2022, it's all about fresh starts and letting go for Leos. But this doesn't mean romance isn't on the cards—in fact, your love horoscope suggests that relationships could bloom if you're willing to embrace change.
Bracha Goldsmith said, "It's time to let go of old hurts and traumas to give yourself a fresh slate. You are starting a new chapter in this area, and you can accomplish whatever your heart desires. Manifest your vision and watch the magic appear in your life! Romance is well aspected if you are willing to get out and about, both online and offline. Existing relationships will be boosted by honest communications.
Penny Thornton agreed, predicting that releasing yourself from old relationships could be key: "Leos love to love, but love requires patience and trust in 2022. New partners may be older than you and/or from team Capricorn, and those already struggling with a relationship may have to let it go. The Full Moons of 16 February and 12 August could prove crucial to your romantic future."
While Sally Morgan predicts that over the next 12 months, "A new love or a renewal of vows might change your direction in life," and this will affect your 2022 money horoscope, too.
Best months for love: January to March, July and November
Virgo
It could be a big year for Virgos. Penny Thornton predicts, "This is the year of marriage for Virgo, whether you set the date, meet The One or renew your vows."
However, there could still be reason to exercise romantic caution. She continued, "You may still run into people who aren't who you thought they were, but if you check their backstories you're safe to invest your heart in someone new."
According to Bracha, 2022 will be an important year for other relationships too, though it may be different from what you expect. "You will find that your heart is opening and your capacity to love is growing," she said. "You may meet someone who feels like your twin flame. Sometimes this is a relationship that materializes into a committed partnership, and sometimes it is something that is to be enjoyed from afar. Give yourself the freedom to experience some new and different connections. Existing relationships can flourish, too, especially if nurtured."
And outside of romantic love, familial affection will be huge for Virgos in 2022 as well. Sally predicts, "Children and grandchildren fill your free time with love and laughter during the summer holidays—and a toddler steals your heart. Family matters consume your time and you'll find more stability moving forward."
Best months for love: March, April, June and September
Libra
The love horoscope for Libra is looking bright, with existing friendships potentially turning romantic, and big changes on the cards in 2022. In fact, this could be the biggest area of the whole year for this star sign.
Sally says, "In July, there's a big change coming your way and love will come flooding in from all sides. You'll need to consider your options."
While Bracha agreed that love will be working for Libras this year, rather than against them. She said, "This is always an especially important area for Libras! This year, the stars are favorable for you, especially if you are willing to do the internal work. The more you respect yourself, the more you will receive this from others. Romance is definitely in the air. An existing friendship may become intimate, and some relationships may need to end to make way for something better."
Penny also predicted that 2022 could see big transitions, saying, "Jupiter will enter the relationship zone on 10 June marking a year-long period when relationships blossom. You could marry, find The One or rekindle the lost passion of a relationship. Mid-April is all about endings and beginnings, as is the weekend of 8/9 October."
Best months for love: From April to June, and from September to November
Scorpio
For Scorpios in 2022, there will be plenty of time for exploring new connections and relationships (you might want to browse dating sites)—but our astrologers warn that lots of time alone will also be essential for helping you digest any changes.
Bracha predicts, "Your love life is about to take a turn for the better. You are starting to value yourself now and this will be reflected in your relationships. Existing pairings begin to flourish, and new people will come into your life. In fact, this looks like a very social year ahead. You need plenty of quiet time, too, so take that into account in a new relationship. Romance is in your stars if that is what you seek."
Sally agreed that new relationships will flourish, but that you'll need space to think about these changes. "Someone makes their hidden feelings known, making you blush," she predicts. "In August, you'll want to push people away and withdraw—and this will be good for your soul and give you the extra thinking time you need before taking on something new."
Penny Thornton also predicted powerful changes in 2022, particularly in April, May and November: "Whenever the eclipses of the year fall on the relationship axis, there is a fated quality about your love life—powerful attractions and sudden separations or new partners who create controversy. The weekends of 30 April/1 May and 5/6 November are times to make or break ties."
Best months for love: April, May, and November
Sagittarius
Romantic relationships take a serious turn for this star sign in 2022—but relations with your family may prove a bit more tricky. Knowing when to let go, and which decisions are right for you, is vital.
Sally explained, "In February, Mars is in direct motion when an older man has an unusual surprise for you, which you'll welcome with open arms as your curiosity takes over. An older family member will not agree with your decisions and will talk to others about you behind your back, but you have made the right choice. Don't let others try to talk you round."
While Penny predicts, "It's time to get serious about love. In some cases, this means settling down, for others voting with your feet when someone is clearly playing fast and loose with you. A moment of truth is likely to appear on or near 14 June. Late November through to early December is another key period for love and relationships."
Bracha Goldsmith also explained that letting go and healing will be important in 2022, in order to move forward. She said, "Relationships are under positive aspects for you this year, and you will have an opportunity to heal a rift with someone from your past. Be open to meeting someone from a completely different background to yours. Endings are sometimes inevitable, so don't hold on. Release, let go and know that something better is just around the corner."
Best months for love: From April to June, and again from November to December
Aquarius
"This year shines a spotlight on your love life and the universe, bringing you the people you need at the right time," Sally says.
While Bracha agrees, "This year is positive for you, romantically. If you are in an existing relationship, you will have the opportunity to be more intimate. If you are looking for love, this could be your time. Have a clear picture of what you want and don't settle. If you're lonely, get a pet rather than getting into an unsatisfactory partnership. Someone from your past may get in touch and you may have a decision to make."
Penny also predicts though that some people could well make a life-changing decision in 2022, that will change the course of an existing relationship for good. "If you're 29 or 58 years old, you'll be opening a major new chapter in which a relationship will play a big part. You'll be saying 'I do' or 'I don't'! Whatever your age, you'll be facing some important realities. You may have outgrown your partner or are no longer prepared to wait forever for commitment. The Full Moon of 12 August is a decider."
Ahead of all this excitement, learn more about Aquarius compatibility and what signs are right for you!
Best months for love: April, May, and August
Capricorn
Close bonds with friends and family will continue in 2022 for Capricorns, but romantic relationships may need to take place across countries and time zones, whether that's because someone is moving, you're planning a trip or an extended vacation to a private island on Airbnb.
Bracha explains, "You've been doing a great deal of work on yourself and this is going to improve your partnerships. Romance is possible if you are willing to have a long-distance relationship for a while. You might enjoy this, as you could maintain your independence while having some affection in your world. Existing relationships will take a turn for the better as you insist on clear boundaries.
Penny agreed that long-distance love could be on the cards, saying, "Love is out there, but you're going to have to make an effort. A new romance may start in a foreign place or with someone from a different culture. Taurus and Scorpio are signs to look out for, and February and December are the times of greatest potential."
According to Sally though, all will be settled and comfortable on the home-front: "You've become used to spending time with close family and friends and will continue to do so. A surprise is in store when someone from the past shows up— and may invite you on holiday."
Best months for love: March, April, and September
Pisces
Expect the unexpected is the theme of your love horoscope for 2022, Pisces! And for those already in relationships, it could also be the year you dial up your commitment to your partner.
Bracha predicted, "Romance is in your stars this year and it may turn up in the most unexpected place! Trust your gut instincts and you will know what to do. Someone from your past may come back into your life, or it could even be someone new. Meanwhile, unnecessary misunderstandings can arise in existing relationships, so take extra care with communication. Be honest and don't bend to please others."
While Penny agreed that it could be a year of huge ups and downs: "If ever destiny was set to alter the course of love, it is this year. April and September are months of high romance; mid-May is an obstacle course. New relationships could begin in a foreign place."
For those already in love, Sally also said, "You'll finally be ready to make an increased commitment in your relationship around December. Whether it's a marriage or a renewal of your vows, a day of celebrating love is on the cards. Full of compassion and kindness as you are, you'll give loved ones experiences they'll always remember."
Best months for love: March, May and September
Great dates for love and romance in 2022
While a prediction for your love life in 2022 is exciting to know, it might also be helpful to know whether certain dates in the year are good or bad for encouraging romance.
According to Inbaal Honigman, London-based psychic and astrologer working with Safer Date, a dating app, whenever Mercury is in retrograde it could signal bad things for love, dates and communication. Good to know!
In 2022, Mercury in retrograde occurs on:
January 14–February 3
May 1–June 2
September 9–October 2
From December 29 to the end of the year
However, Honigman stated that new and full moons are brilliant news for love, as well as manifesting positivity and making good first impressions. She said, "it can be a great time for finding love or taking a relationship to the next level."
When are the new and full moons in 2022 then? They take place on:
January 2—New Moon in Capricorn
February 1—New Moon in Aquarius
March 2—New Moon in Pisces
April 1—New Moon in Aries
April 30—New Moon in Taurus
May 30—New Moon in Gemini
June 29—New Moon in Cancer
July 28—New Moon in Leo
August 27—New Moon in Virgo
September 25—New Moon in Libra
October 25—New Moon in Scorpio
November 23—New Moon in Sagittarius
December 23—New Moon in Capricorn
And if you're after the very best date for love, according to research from Safer Date, you should look forward to April 15. Honigman said: "It's a Friday, which is love day, just hours before the full moon. The sun is in passionate, playful Aries, and the moon is in elegant, graceful Libra. Mercury is direct (not retrograde) in dependable Taurus, and Venus is in Pisces, one of the most romantic signs of the zodiac."
We'll mark the date in our diaries...
Amy Hunt is an experienced digital journalist specialising in homes, interiors and hobbies. She began her career working as the features assistant at woman&home magazine, before moving over to the digital side of the brand where she eventually became the Lifestyle Editor up until January 2022. Amy won the Digital Journalist of the Year award at the AOP Awards in 2019 for her work on womanandhome.com.