Your 2022 Horoscope is here—what to expect and how to make the most of the year ahead
Your 2022 horoscope is finally here so you know what to look forward to and, more importantly, what to watch out for in the year ahead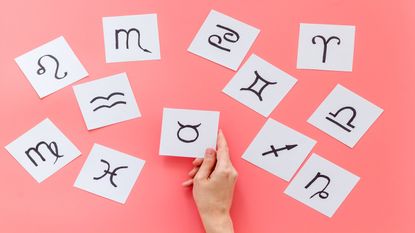 (Image credit: 9dreamstudio/Getty Images)
It's hard to believe 2022 is here, while we're still processing 2020, and it's fair to say we could use a collective sigh of relief with our 2022 horoscope. However, the astrology of 2022 continues to deliver life-changing events on both a personal and collective level.
Although we're sure you're enjoying the ramp-up to Venus in retrograde 2021, after a year filled with a rollercoaster of astrological events, it looks like your 2022 horoscope will be far from boring. Your yearly horoscope is full of twists and turns, a new series of eclipses, Mercury retrogrades occurring in earth signs, and even a Mars retrograde.
You know you need to mark your diaries for the astrological events in 2022 and to make life even more cosmically aligned, here's your horoscope for the year ahead.
---
Aries
While the rest of the zodiac signs will be signing Jupiter in Pisces praises, you've got bigger plans on the horizon, Aries. Jupiter, the planet of luck, expansion and opportunity, enters your sign for a brief stint on May 11.
This is a once-in-a-12-year activation that asks you to chase after your wildest dreams and make them a reality. Make the most of it because as a Mars-ruled sign, you'll have to contend with Mars retrograde in Gemini in October, which can shift our focus inward. This period of revision will allow you to choose a more aligned path forward.
Taurus
It's truly time to embrace a new version of yourself, Taurus. This year you'll be experiencing life-changing eclipses in your sign. Eclipses signal periods of meeting fated people and destined events unfolding.
You may feel like your life is changing at rapid speed (something uncomfortable for a fixed sign like you, of course), but this is all to serve your highest good. Your life purpose takes centerstage and you're asked to take up the space you deserve and surrender to the universe as it delivers its blessings.
Gemini
You're up for a serious course correction this year, Gemini! It's time to realign and release what no longer serves you as Mars, the planet of action and motivation, goes retrograde in your sign.
Everything from your career to your sex life to the way you give and receive within your closest partnerships is up for reconsideration. This recalibration isn't meant to be an obnoxious speed bump in your year, but rather an opportunity to slow down and reflect on what you can release in order to work and live more efficiently moving forward.
Cancer
Cancer, you are ruled by the moon and each year, the eclipse cycle does a number of you. You naturally will feel the effects of eclipses stronger due to your personalized relationship with the moon.
This year, eclipses shift your focus to your creativity, inner joy, friendships, and alliances. This is a year bursting with creative potential. You may find you're eager to soak up inspiration from a new source and learn something new as Jupiter, the planet of wisdom, travels through the area of your chart that represents higher learning and philosophy. Get ready to look at the world in a new way.
Leo
The eclipse series activates a prominent part of your chart, Leo. It will be hard to ignore the changes that play out in your public and private lives. Everything is up for review.
New opportunities at work abound while you also may find yourself handling some time-consuming situations at home. Jupiter in Pisces pays a visit to an area of your chart that brings expansion and fortune from other people's money. Get ready for the freelance work to roll in, game-changing opportunities in your career are about to be knocking at your door.
Virgo
Oh Virgo, so precise, so detail oriented. This year you'll experience a little extra magic in your love life thanks to Jupiter. The planet of luck and opportunity shifts your focus to long-term relationships, asking you to believe you truly deserve the love you've always craved.
Be mindful mid-year as Mercury will eventually go retrograde in your sign, which may bring some exes back into your sphere. Make a to-do list and check it twice because this time around, you'll be trickster Mercury's main target for a few weeks.
Libra
Love is in the air, Libra! And there's nearly nothing more you love than love itself. Jupiter, the planet of fortune and luck, enters into the area of your birth chart the rules committed partnerships.
People you've dreamed of, but just didn't think existed, may pop up out of seemingly nowhere. It's time for you to quit the flirting and ghosting routine, Jupiter in Aries is about to deliver longevity and a partnership of the ages.
You're magnetic and this is your cosmic green light to use your charm to you advantage this year. You're even attracting work partnerships of your dreams.
Scorpio
The next 18 months, as the South Node moves through your sign, is all about surrender and release Scorpio. What elements of yourself are holding you back? What limiting beliefs can you scrape from the inner workings of your brain?
Your lesson is to embrace surrender and release control. It's in those moments where the magic happens. You will also be inundated with creative downloads over the next year as Jupiter lends its expansive powers to the area of your chart that governs personal pursuits, hobbies, and fertility–both creative and literal! This is your time to birth a new project, or, hey, maybe a human if that's on your to-do list!
Sagittarius
Your sign is ruled by the planet Jupiter, and you're about to receive an extra dose of luck with Jupiter's shift into Pisces. Jupiter thrives in this sign (as it does yours!) and being that this is your ruling planet, you're bound to notice an optimistic boost. Your luck may show up at home or work! If you're thinking of moving, buying or renovating a house, this is the year to do it. If you're curious what a life direction change might feel like, this is your greenlight to give it a try. You truly do have luck at your side this year.
Capricorn
Capricorn, you've been going through it and could sure use a break. The good news is that when Jupiter enters Aries, your home and career life will receive the cosmic facelift of your dreams.
Opportunities and investments come knocking at your door and land directly in your inbox. Before you can fully take advantage of this cosmic boost, you'll be asked to slow down.
There are two Mercury retrogrades this year that happen in your sign: at the very start of the year in January and the during the final days of 2022. These periods of revision will allow you to strategically move forward with the knowledge your require to make decisions that serve your highest good. Remember that sometimes allowing yourself to rest and reflect can pay off.
Aquarius
What part of your career or reputation are you ready to let go of Aquarius? The eclipse series this year activates a very personal part of your chart relating to your public persona and your private life.
Changes at home may feel stabilizing and aligned, while there could be growing pains when it comes to career matters. If you've been clinging on far too long to an identity or career path that feels more fulfilling to others than to yourself, it's time to re-evaluate. When you release and create space for something new to come in, that's when the magic can truly unfold.
Pisces
Ring the alarms, Pisces, this is your year. Jupiter, the planet of luck and opportunity, is moving through your sign. This is a transit that only takes place every 12 years.
This is your chance to follow your dreams, take risks, and soak up the blessings that the universe offers you. There is an expansive quality about the next year–you're eager to uplevel your life and you now have the resources to do so. You have the will and determination to bring your dreams to fruition.
Sign up to our free daily email for the latest royal and entertainment news, interesting opinion, expert advice on styling and beauty trends, and no-nonsense guides to the health and wellness questions you want answered.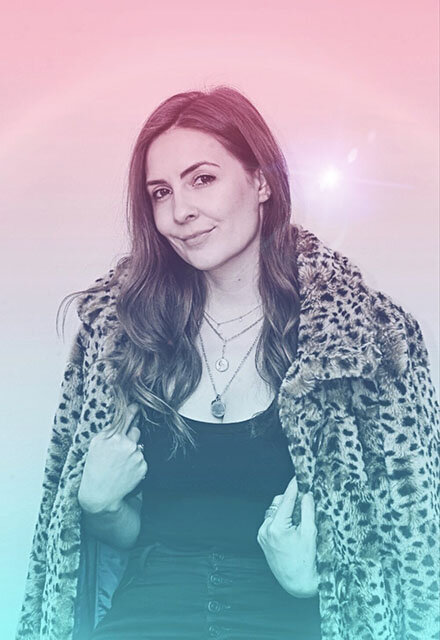 Stephanie Campos-Powell is a Mexican-American astrologer, modern mystic, writer, editor, and serious cat lover. She's got four obnoxious planets in Leo and thanks the stars every day for her grounding Virgo moon. Reading celebrity birth charts just puts the wind in her sails, and so does Zumba. In her spare time, you can find her helping others step into their power with the help of magic, spellwork, astrology and various healing modalities. And creating passive-aggressive astrology memes about her loved ones.