Gemini Season 2022 welcomes us back into the world of fun, flirtation, and frivolity: what that means for your sign
Gemini Season 2022 is a time to share, communicate, and trust in your voice: but beware of potential miscommunications in Mercury retrograde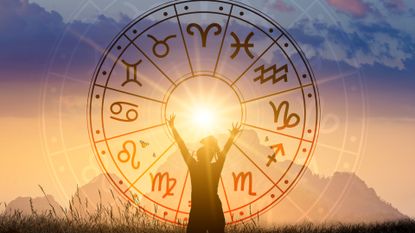 (Image credit: sarayut/Getty Images)
Gemini season 2022 reminds us that we're the author of our own lives. We can pen ourselves as a side character in a sub-plot…or we can make ourselves the main event. It's time to turn the page and start a new chapter.
The Sun has shifted on its merry dance through the constellations, bidding farewell to the bucolic pastures of Taurus and entering the breezy plains of Gemini. The last few weeks have been intense, to say the least – with the dual assault of Eclipse season and Mercury retrograde May 2022 to contend with, you may feel as if you've been put through the cosmic wringer.
However, we are gifted with a breath of fresh air in the form of Gemini season, where winds of change blow cobwebs from musty corners, and we ease those creaking joints back into the world of fun, flirtation and frivolity. If this sounds like a helluva lot of effort, then never fearsome proactive planets are here to be your celestial-wingmen.
To begin with, May 24 brings a burst of collective motivation as Mars moves home to Aries. When planets ease back into the sign that they rule, we all benefit. The high vibrations that Mars brings to the cosmic party are imparted with ease, and there's not such a sense of struggle.
This means we can plug into passion, embrace spontaneity, and take action where before we felt only lethargy. Don't be surprised if you have an urge to 'go your own way' around this time since it's a veritable Aries shindig, what with Jupiter, Venus and the Moon also kicking up their heels in the sign of the tempestuous ram.
Your best astro advice? Look out for where you can take a calculated risk that aligns you with your dreams and channel the fighting spirit of Aries to take the leap.
This is only accentuated by a phenomenon known as a, 'conjunction', when the orbits of two planets meet at the same degree. On May 29 this interstellar reunion occurs between warrior-planet Mars and benevolent Jupiter.
Jupiter in Aries 2022 should remind you, that this could be just the rocket up your tush that you need to finally get the ball rolling. But remember – the behemoth that is Jupiter tends to expand whatever it touches, so any frustrations, irritations, and tension you feel may be accentuated. This is a time to count to ten before you loosen your tongue, endeavor to see the perspectives of others, and, if all else fails, take yourself on a five-mile morning run to burn off some of that inner aggression.
Gemini is the sign of the curious twins; those garrulous doppelgangers who thrive on exchanging information. As an Air sign, the role of Gemini is to distribute information and make connections. Since each zodiac season is a natural progression of the last, we all use the energy imparted by the sign, in which the Sun sits to advance on our own journey.
During Aries Season you captured the bright sparks of fiery enthusiasm to initiate action; Taurus Season helped you ground down, find your feet, and start putting solid plans into action – and now it's time to share. Get out there. Communicate. Trust in your voice and believe in the words that you feel compelled to speak. However, remember that Mercury is still retrograde until June 3. While it's in its backward spin, then use this time for plotting, planning, and introspection. Then, when the planet of communication, technology, and travel once more gets its rear into gear and stations direct again, grab that megaphone and announce yourself to the world.
Keen to cook up some new ideas? Determined to switch the narrative? The New Moon May 2022, in Gemini, on May 30 is the ideal time. Don't be surprised if there's a mega plot twist during June though – such is the joy of setting intentions during a trickster New Moon in Mercury Retrograde!
Gemini Season is a change for us all to flex those social muscles and meet up with friends. Whether you're gently emerging from your social-butterfly chrysalis or fully flapping those beautiful wings, then luxuriate in the company of others. Mark your Moon calendar 2022 for when the Full Moon in Sagittarius arrives on June 14 - because it gives us all a taste for adventure, so get out there and share experiences with those your love.
Check out our guide on reading your astrology birth chart, and read these horoscopes for your natal sign and your rising sign.
How will Gemini season 2022 effect my star sign?
Aries
What with the cosmic house-party in Aries happening right in your neighbourhood, this is a seriously dynamic (yet restless!) time for you. Taking inspired action in the direction of your dreams is highly recommended, especially if there's an element of risk involved. Notice that pounding in your chest? It's your heart beating, and it means you're alive! Feel the fear and do it anyway is your motto this Season, and Jupiter's expansive presence coupled with motivational Mars sliding into your 1st House means luck is on your side when you put yourself out there and show up as your most passionate, authentic, and even sensual self. Yep, sparks could also be flying when it comes to your sex drive, so don't be afraid to embrace your inner siren. The New Moon on May 30 encourages you to set intentions regarding what you want to share with the world – how have you been tailoring your voice to fit the narrative of others? Is there a writing project, a social media strategy or a venture in your community you want to push forward with? Wait until Mercury goes direct on June 3, strap on that armor, and throw yourself into the fray.
Taurus
The Sun is now sashaying through your second House pertaining to the idea of 'value', so keep your savvy eyes peeled for opportunities to increase your income. During the New Moon on May 30 then see this as an invitation to dream big and set intentions regarding your finances. What plans for welcoming more wealth into your life could be initiated? When Mercury goes direct in Taurus on June 3 then be open to flashes of inspiration and insight, especially regarding your creative practices and the way you show up on the world stage. This is aided by the fact Venus, your ruling planet, moves back home on May 28th and opens your mind and heart to the pleasures of life. It's also useful to look at where you're currently blocking yourself from abundance of all kinds because you don't have confidence in your abilities or think you're 'enough'. The Sagittarius Full Moon on June 14th arrives as a newsflash that sometimes, we become so afraid of our own shadows that we mistake them for reality. Work on shifting any self-destructive inner monologues by switching on the light: face a fear, commit to breaking a damaging habit, or backchat any critical demons. The combination of Mars and Jupiter in Aries could even create a surge of spiritual self-confidence as you're reminded you can always be your own port in a storm.
Gemini
After what might have felt like a somewhat subdued Taurus Season, you're ready to take the spotlight – and this is just the time to do so! You're fresh of face, chomping at the bit, and have accrued some much-needed cosmic wisdom after the recent Solar Eclipse in your 12th House. The Sun meandering into your own zodiac sign encourages you to get up and glow via a brand-new approach – this could be aesthetic, emotional, or spiritual. Maximize the 'makeover potential of this season and showcase a new you to the world, especially around the New Moon in Gemini on May 30. An excellent way to stage your comeback? Join a new group or network. With Mars and Jupiter bringing uplifting energy to your 11th House of socializing, then it's the perfect time to develop your friendship pool and make connections that could have a seriously advantageous effect on your ultimate goals. Whether you hook up with fresh faces IRL, or simply link with like-minded souls via the wonders of the internet, then the possibilities for expansion are ripe. When Mercury goes direct on June 3rd you'll feel more at ease with your place in the cosmos, and when it re-enters Gemini on June 13 you'll finally have the confidence to share an important idea that you've been nurturing close to your heart. Oh, and if relationship issues have been grumbling in the background for a while, then the Full Moon in Sagittarius shines a light on what needs to change and will possibly bring a culmination of sorts. Don't ignore what comes to the surface.
Cancer
Are you ready to embrace your inner Girl Boss? Your professional life gets a massive boost with all this Aries energy igniting your 10th House, and you might find yourself propelled up the career ladder faster than you can say 'make mine a corner office, thanks.' Of course, success looks different for all of us, but don't turn your back on the chance to take a leadership role, head up an important project, or throw yourself into the ring when it comes to ticking off one of your ambitions. If it makes your heart pitter-patter with excited nerves then even better – 'she who dares, wins' during Gemini Season. This also applies to making sure you're being recognized for the work you do, so don't shy away from asking for the respect and rewards you deserve. The Sun in your 12th House doesn't make you naturally feisty, but when Mercury goes direct on June 3 you'll be compelled to speak out about equality and fairness and can even benefit from some big-picture planning. If there was ever a time to make a vision board regarding your aspirations and the future trajectory of your professional aspirations, then this was the month to do so.
Leo
Get on your party pants Leo, because Gemini Season has you throwing yourself into your social life with renewed vigor. Sure, the recent Eclipse in your fourth House might have had you retreating to home turf, but now it's time to reconnect with friends, laugh over shared experiences, and remember the joy that can be found in human relationships. Our friends can also act as a mirror for our own desires and a testing ground for the prototypes of ideas, so don't be afraid to share your dreams with them and ask for advice. In fact, 'big picture' thinking is another theme for you this season, and on the New Moon take some time to set intentions that require a little innovative, 'out the box' thinking. Tap into your inner eccentric and rebel against what's expected of you, then just wait to see what arrives! The combination of Mars and Jupiter in Aries could also have you experiencing a real sense of wanderlust; the craving for far-off lands (or just a fancy hotel) is real. Want to book a holiday? Wait until June 13 then appease your desire for adventure by booking a getaway, even if it's a staycation. This is also an excellent period for going back to school, learning and new skill, or adding another string to your bow, so notice any courses, classes, or group programs that tickle your fancy. Consider those horizons broadened.
Virgo
The celestial shindig taking place in Aries is set to do wonders for your energy levels, as Mars and Jupiter light up the area of your birth chart related to health and wellness. Mars in the sixth House can sometimes make us fractious and restless – kind of like a cosmic PT who won't chill until you've got your butt off the sofa and completed 50 burpees – so if you do get a gnawing sense of inner tension then satisfy it by moving your body and letting off steam. Additionally, use this kickass cosmic energy to focus on your career –the Sun is in Gemini increases your ability to shine in your professional life. When Mercury goes direct on June 3 you might find a final piece of the puzzle is delivered via a lesson you weren't even aware you were learning, and when the messenger planet enters Gemini again on June 13 then you're blessed with the gift of the gab and ooze authority. Send a well-timed email, put yourself forward for promotion, or have that conversation about your salary which has been lingering at the back of your mind. Later in the month, use the Full Moon in Sagittarius to declutter your home, whether that means sorting through receipts, taking half your wardrobe to the charity shop, or organizing the junk drawer. It sounds simple yet cleansing your space in this way opens the doors for exciting new opportunities. If life has felt stagnant recently then this is the ideal way to let the Universe know you're ready for adventure.
Libra
Your love life is thrust into the spotlight during Gemini Season, and it's not just because you're feeling social and sassy again. All this Aries energy is turning your seventh House into a hotbed of sizzling activity, and since this is the part of your chart related to relationships then we can expect sparks to fly. If you're single and ready to mingle then the Jupiter-Mars conjunction is the perfect time to ask someone out, go on a date, or make your intentions clear. You radiate charisma like an expensive perfume and are inclined to be more optimistic when it comes to attracting your ideal mate. If you're in a relationship, then this is a time to turn the passion level up to 11 and reconnect with your lover. When Mercury goes direct on June 3 then be aware that a secret could be revealed or someone's motivations are made clear to you, especially if you've been pondering a mystery for the last few weeks. This is also the season to embrace anything that makes you fizzle with the thrill of exploration. This can be physical – travel in all its forms inspires you more than ever right now – as well as mental, as you crave the sweet words of philosophy, spirituality, and anything that ignites your soul with the joys of learning. Fortune favors those who push their own boundaries, so use Gemini season as a chance to explore, and look out for the cosmic coincidences that occur when you embrace adventure.
Scorpio
You might still be reeling from the Lunar Eclipse in your first House, or perhaps the dust has settled and you're now emerging, wide-eyed, from a kaleidoscope of revelations and deep emotions. This season brings a period of rest and retreat – don't be surprised if you want to take some time to analyze and evaluate all that's been coming up for you. Yes, Gemini Season encourages us to be social, but for you that looks like an intimate one to one, a night in with your best friend, and sharing confidences with your most trusted supporters. The accumulation of energy in Aries means your day-to-day schedule is set to explode, so don't be surprised if the phone never seems to stop ringing, you feel like you're drowning in emails or people are demanding your attention left, right, and center. Your advice through all this? Set some boundaries! Know you can't tick everything off, so don't even try. Rest can be just as productive as action, and since it's still Mercury retrograde, some things are bound to go awry. Flow is essential! When Mercury does station direct on June 3 then expect to find some clarity in your relationships – you might have an illuminating conversation or receive a message that demystifies some of the confusion surrounding your love life. When the Full Moon lights up the night sky in Sagittarius on June 14 then think about your attitude to your own self-worth and the value you bring to the world is still limiting you from going after what you really want. Can you switch the narrative to become your own biggest cheerleader?
Sagittarius
Your focus for Gemini season 2022 is set to be your relationships – both romantically and the friendships you hold dear to your heart. Not only is the Sun sashaying its way through your seventh House and therefore lighting up your love life, but the cosmic combination of planets occurring in Aries sets some sizzle in your 5th House of desire, sex, flirting, and fun. Ooh la la! A veritable bonfire of potential passion has been built – now you just need to light the kindling, and Jupiter meeting Mars is the perfect time to strike that match. Make a date – whether it's with the hottie you've finally had the courage to ask out, or your long-suffering partner of a decade – and revel in the romance that follows. On a more practical note, when Mercury goes direct on June 3 then use it as a chance to organize your to-do list and combine all the random jobs that have accumulated on various notes and emails. It's a great time to finally get round to all those micro-tasks that you put off while Mercury was retrograde – filling in forms, making online bookings or having a complete rejig of your diary. The Full Moon on June 14 blazes in your own zodiac sign and puts the emphasis on what's holding you back from feeling truly authentic. How do you feel like you've been waiting in the wings of your own production? Where have you been wearing the costume someone else picked for you? Use the glow of this moon as a spotlight leading you to centre stage and make a promise to yourself to show up in the way you desire.
Capricorn
Gemini Season is usually a busy time for you, what with your sixth House being warmed by the glow of the Sun so that errands, duties, and the little mundanities of life suddenly seem to completely obliterate any chance of peaceful rest. You could find yourself more active in your local community, asked to play a prominent role in your neighborhood, or needing to take a short trip. While helping others is admirable, make sure you're engaging with your right to say 'no' when necessary. This is also a super time to look out for ways you can flourish in your job. A new opportunity might present itself, or you may have to actively ask for what you want at work – but a chance to shine in your role is indicated. Watch out around June 13 especially, when Mercury moves back into Gemini and brings positive information on the professional front. It's not all work, work, work though – on June 3 Mercury direct could have you feeling artistically inspired. You might discover your muse, be compelled to be more creative, or finally see a chance to put yourself into the spotlight. Make sure you take the hint! If there's a chance to enter a competition or showcase your skills in some way then don't hold back. You could also find your attention turned to your home life, where some big renovation, reorganization, or resettling is taking place. Enjoy the process of re-feathering your nest!
Aquarius
It's time to kick up your heels and have a little fun - Gemini Season 2022 puts the spotlight onto romance, frivolity, and a reconnection with your inner child. When was the last time you did something purely for the joy of it? This is the season to embrace the lighter side of life. Your attitude is far more laissez-faire than usual, and this is no bad thing! If you feel the urge to paint then paint; if you feel a desire to eat ice cream for breakfast then who's stopping you? Your creative impulses are also firing on all cylinders, so ask yourself how you want to capture the subtle nuances of life and have faith in yourself to deliver the goods. Poetry, pottery, drawing, or dance – pick your medium of choice and roll with it! Your expansive ideas are further heightened by Jupiter and Mars both buddying up in your third House, enhancing your enthusiasm to express yourself as well as your desire to learn. If an opportunity for travel comes along then don't be afraid to take it! It could be a pivotal point in your journey. Equally, if you feel compelled to study a new subject or learn a skill that's been on your wish list for a while then now's the time to throw yourself into the realm of education with gusto.
Pisces
As the Sun gallops across the constellation of Gemini, don't be surprised if you find yourself focusing on your home life. This is a time of renewing bonds with loved ones, creating a comfortable sanctuary, and spending time with your family. This doesn't mean it can't be social of course – it just means you're more inclined to be the host with the most by welcoming your companions to your crib! Mi casa es tu casa is your Gemini Season 2022 catchphrase. Money matters are highlighted by Mars and Jupiter joining forces in Aries, which just so happens to be your second House of wealth and value. If you've been turning over ideas to create a new income stream, then open yourself up to flashes of inspiration or chances for a lucky break. Aries energy requires a pioneering, adventurous spirit though, so sitting on the sidelines won't help you. Have confidence in yourself and take the necessary risks. If you need to send an important email or communicate an essential message to get someone on side, then wait until Mercury goes direct on June 3 before selling your ideas to others. When the Full Moon glows in Sagittarius on June 14 then it throws any issues with your career into sharp relief. If you're not happy with the situation, have reached a point of intolerable dissatisfaction, or have accepted something needs to come to an end, then now's the time to cut ties.
Bex is an Astrologer, cosmic coach, and crystal healer who helps people align and shine with their own potential by harnessing the power of cosmic energies. She holds regular virtual moon ceremonies and has held live events at festivals including Latitude, Lost Village + Soul Circus.