Best Cyber Monday deals: the biggest discounts to snap up now if you missed Black Friday
Looking for the best Cyber Monday deals? Here are the brilliant savings you can shop right now.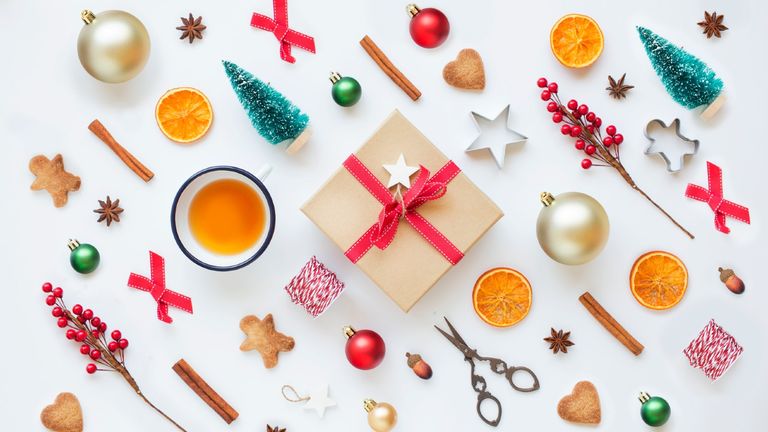 (Image credit: Getty)
Every year the best Cyber Monday deals always rival the discounts on Black Friday. That's why it's so important to know what you're looking to buy before the sales start. This way you can hold out for the best price possible.
Cyber Monday is always the first Monday after Black Friday. This means that Cyber Monday in the UK falls on November 30th 2020 this year. Cyber Monday is the annual pre-Christmas sale that sees brands offer mega discounts on products online. Amazon, Boots, Debenhams, House of Fraser and John Lewis all took part in Cyber Monday last year and are now offering great Cyber Monday discounts again this year!
In previous years, there have been almost double the amount of discounts on fashion and footwear on Cyber Monday compared to Black Friday. So if you're after new clothing or a beauty bargain, or brilliant experience to look forward to in 2021, it's certainly a sale worth waiting for.
The Cyber Monday sales have now officially arrived, and it's your last chance for discounts - so get shopping our pick of the very best deals right now!
Cyber Monday deals UK: quick links
Early Cyber Monday deals US: quick links
Best Cyber Monday deals UK to shop right now
Best Cyber Monday deals US to shop right now
Best Cyber Monday fashion deals
In previous years, Cyber Monday has seen a wider variety of clothing deals offered to customers compared to Black Friday. So, some of the best Cyber Monday deals will be across fashion and accessories. Everything from cosy cashmere to new season pyjamas and contemporary jewellery will be discounted.
Browns Fashion, Calvin Klein, Hobbs and Whistles all had 20% off during Cyber Monday in 2019, while Harvey Nichols offered an impressive 40% off selected luxury fashion pieces.
Liberty London also slashed 30% off the price of luxury fashion favourites and discount designer fashion site The Outnet launched a clearance sale with up to 85% off all their sale items.
So, if last year's impressive sale prices are anything to go by, Cyber Monday will be the chance to snap up those new pieces you've been coveting for your wardrobe (and then some!).
Best Cyber Monday beauty deals
Cyber Monday has seen a range of beauty deals offered over the years that have rivalled the discounts offered on Black Friday.
There were savings on skincare and hair care products, such as Elemis Marine Cream, Elizabeth Arden Eight Hour Cream, Aveda's Damage Remedy shampoo, and French pharmacy brand Klorane Dry Shampoo last year. So we hope to see some very similar deals on skin and hair care this year.
Classic make-up brands also got involved in 2019, with deals from Bare Minerals, Liz Earle and Clarins. A great chance to stock up on all your beauty gadgets and essentials, Cyber Monday has also seen amazing discounts on Oral B electric toothbrushes and GHD straighteners in the past, so stay tuned for this year's offers.
You can already save money on fragrance with a number of outlets offering early Cyber Monday perfume deals, including John Lewis's mega Cyber weekend sale that offers Le Labo's popular scent Santal 33 discounted at 10% off.
Best Cyber Monday deals on tech and appliances
Everything you need to know about Cyber Monday
How to get the best deals on Cyber Monday
Always compare the prices of products across different brands. While it's easy to get caught up in the hype, pouncing on the first discount you see might not get you the best Cyber Monday deals. Instead, check the prices of the products you want across a range of different websites, so you know you're buying what you want for the lowest price.
Also, make sure you check back in here, on this page, to get the best Cyber Monday deals for 2020. Our team will be going through all the biggest sites, scouring them for the best deals for you. We'll share all the top deals throughout the day on this page. So everything is in one place and easy to fine.
Remember, only buy what you can afford and stick to the budget you set yourself!
How is Cyber Monday different from Black Friday?
Black Friday and Cyber Monday are both huge annual sales that see shoppers get the opportunity to buy a wide variety of products at reduced prices.
Cyber Monday is slightly different from Black Friday in that traditionally it only lasts one day and all of the sales took place online. Whereas the Black Friday sales tend to extend into the week before the date and into the weekend afterwards, resulting in a week's worth of sales and discounts. The Black Friday sales also take place both in store and online.
What is the benefit of shopping on Cyber Monday?
Sometimes stores will reward customers for their loyalty and for waiting to shop with them after Black Friday by offering their biggest and best discounts on Cyber Monday.
The best Cyber Monday deals can sometimes rival discounts see in the days before. So the benefit of waiting is that you can take advantage of these deals without having already spend all your cash in the Black Friday sale.
That being said, if you see brilliant Cyber weekend deals on beauty and fashion that you just don't want to miss, you shouldn't wait. Once something is sold out in store and online, that's normally it for that product in the sale and it won't come up again on Cyber Monday.
Can you return products you buy on Cyber Monday?
You should always check what a store's returns policy is, especially for goods bought in a sale.
Most products reduced because of the Cyber Monday sale should be covered by the store's usual returns policy. For the majority of retailers, this means that as long as you return the goods bought, unused, within 14 days of receiving them, you can get your money back.
Personal finance expert Salman Haqqi from money.co.uk recommends paying for your Cyber Monday purchases using a credit card for extra protection: "For added protection on Black Friday and Cyber Monday purchases, online or in-store, consider using your credit card.
"Under Section 75 of the Consumer Credit Act 1974, if you pay for an item using your credit card, then you have rights to claim a refund from your credit card provider as well as the seller if something goes wrong.
"This extra protection applies when you buy an item that costs between £100 and £30,000 and means if the seller goes bust or fails to deliver your item you can approach your credit card company to get your money back."