The best Amazon Prime Day vacuum deals 2022 from Roomba, Shark and Dyson - save up to $500 for one day only
These are the best Amazon Prime Day vacuum deals from brands including Roomba, Shark and Dyson - with savings of up to $500 on some models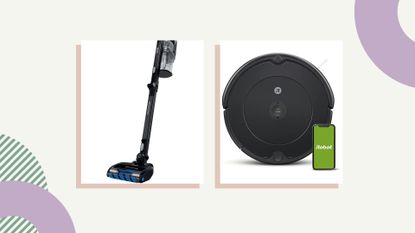 (Image credit: Amazon)
If you're on the market for a new vacuum, here are the best Amazon Prime Day vacuum deals we've seen so far. But hurry - these deals are time-limited.
By design and performance, Roomba vacuums boast powerful dirt pick-up, smart mapping technology and top-grade features, which make cleaning far more pragmatic and advanced. Unquestionably, Roomba makes some of the best robot vacuums on the market and the flagship Roomba i7+ is currently half price as part of Amazon Prime Day.
For cordless models that you control yourself, Shark and Dyson compete for the title of best vacuums on the market, with both brands offering innovative technology, ease of use, quality products, and competitive pricing. For Prime Day, Shark is beating Dyson when it comes to deals, with up to 45% off Shark vacuums at the moment compared to the much smaller savings to be had on Dyson models.
Remember: Prime Day deals are reserved for Prime members only, so be sure to sign up for a free 30-day trial.
Best Amazon Prime Day vacuum deals at a glance
Amazon Prime Day vacuum deals from Shark
The Shark store on Amazon is offering some of the best Amazon Prime Day vacuum deals we've seen this year on cordless models, with many of the best Shark vacuums on sale.
With up to 45% off Shark vacuums at the moment, this is competitive pricing. However, it's worth noting that in the Shark Black Friday sale last year similar models were sold at up to 60% off, so there may be even better deals to come in November - if you want to risk it and wait that long.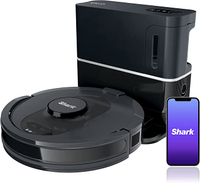 Shark AV2501S AI Robot Vacuum with HEPA Self-Empty Base: $549.99 $299.99 (save 45%) | Amazon
This Shark robot vacuum is almost half-price which is the lowest price we've tracked so far. It's still an investment at $299.99 but it's a worthy one. With powerful suction, anti-hair wrap technology, and a true HEPA filtration that captures and traps 99.97% of dust and allergens, this model is especially good for pet owners. You can schedule cleans, use on-demand or initiate Ultra Clean mode using the app or Google Assistant or Amazon Alexa.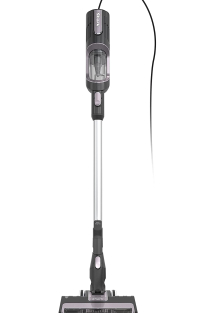 Shark HS152AMZ Corded Stick Vacuum Ultralight Pet Plus, Black/Lavender, Magenta: $249.99 $149.99 (save 40%) | Amazon
As the name suggests, this model is especially good for homes with pets, thanks to its innovative pet multi-tool, swivel steering, and detachable hand vac - making it great for vacuuming under furniture and other hard-to-reach areas. This ultra-powerful corded stick vacuum works on all floors and has a hardwood and carpet setting.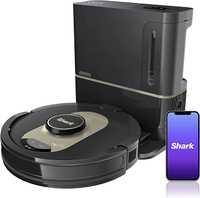 Shark AV2501AE AI Robot Vacuum with XL HEPA Self-Empty Base: $699.99 $379.99 (save 31%) |Amazon
Wondering how often you should vacuum your home? With this crafty AI robot vacuum, not very often - it does all the hard work for you. Unlike other robot devices, this one makes two passes at cleaning floors and carpets, meaning areas are covered twice and from all angles. Better still, its bagless, self-empty base can hold up to 60 days of dust and debris. As per the other robot models on this list, it also works with app and voice control. You literally don't have to lift a finger.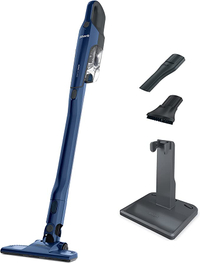 Shark CH964AMZ 2-in-1 Cordless & Handheld Vacuum: $149.99 $98.99 (save 34%) | Amazon
Shark are the purveyors of some of the best cordless vacuums, especially lightweight, stick versions like the CH964AMZ 2-in-1 model. This one comes with a detachable hand vac, perfect for tackling those hard-to-reach areas and for cleaning on the go. Lightweight and ultra-maneuverable, this vacuum is ideal for cars, stairs, and quick cleans. While impressive it doesn't rival full-size devices, so would be better as a second vacuum.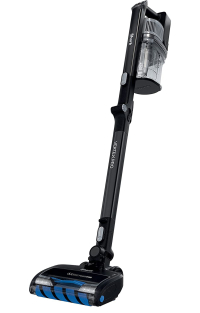 Shark IZ682H Vertex Pro Cordless Stick Vacuum with IQ Display, DuoClean: $499.99 $349.99 (save 30%) | Amazon
At $349.99, this is not a vacuum to be bought on a whim. But if you've had your eye on it for a while, now is a good time to snap up this impressive and powerful stick vacuum. With the power and cleaning performance of a full-size vacuum and a run-time of 120 minutes, this intuitive device packs in a punch and its capabilities rival most corded devices.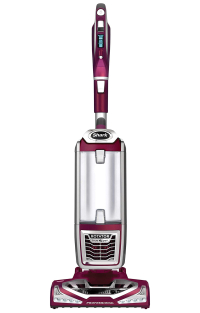 Shark NV752 Rotator Powered Lift-Away TruePet Upright Vacuum with HEPA Filter: $319.99 $219.99 (save 31%) | Amazon
At a comparatively low price point, this upright model packs in all the features synonymous with Shark, at a fraction of the price. It doesn't come with all the bells and whistles of some models but it's powerful with a lift-away tool and a fantastic motorized pet tool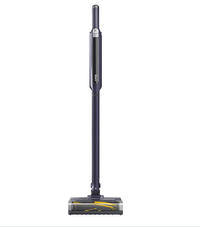 Amazon Prime Day vacuum deals from Roomba
To help you shop, we've rounded up the best vacuum deals on Roomba cleaners from the 600, i4+, i6+, and i7+ series. The 600 series vacuums are ideal if you're a novice cleaner who prefers simplicity with intelligent functionality; while the i4+, i6+, and i7+ vacuums feature more bells and whistles for those who want powerful tech, smart-tech integration, and a self-emptying apparatus.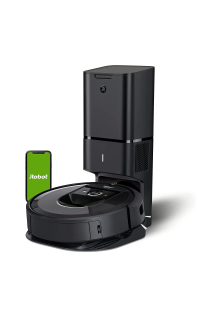 iRobot Roomba i7+: $499 $999.99 (save 50%) | Amazon
The Roomba i7+ is the pinnacle of luxury, leveraging smart features and top-of-the-line tech for a deeper clean (and hands-free, as always).
Though the i6+ is just as effective, the Roomba i7+ includes extra disposable bags, plus an additional filter and side brush - making it a great value spend.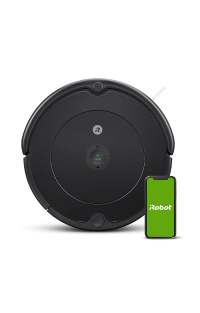 iRobot Roomba 692 Robot Vacuum: $179.99 $299.99 (save 40% | Amazon
Boasting a sleek and modern profile, the Roomba 692 removes dirt swiftly and efficiently. This model features adaptive navigation with a slew of sensors that enable the device to navigate under and around furniture, tight crannies, and edges. What's more, it's designed to learn your cleaning schedule and curate a personalized schedule accordingly. It's also compatible with Alexa and Google Assistant meaning you literally don't need to lift a finger.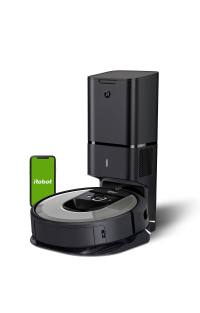 iRobot Roomba i4+: $399.99 $649.99 (save 38%| Amazon
The Roomba i4+ leverages a larger battery for extended runtime, which is incredibly convenient and pragmatic for large-scale cleaning jobs. But, that's not even its most outstanding feature. This vacuum is self-cleaning, with automatic dirt disposal that empties the device for up to 60 days.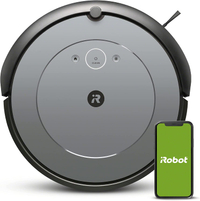 iRobot Roomba i2 (2152): $199.99 $349.99 (save 43%)| Amazon
For under $200, the i2 model is excellent value for money. With an intelligent mapping system as well as the ability to schedule, or clean on demand, it fulfills all the basic functions you might need from a robot vac. It can also be synchronized with the Bravaa jet, meaning you can schedule your vacuum and clean from the comfort of your sofa.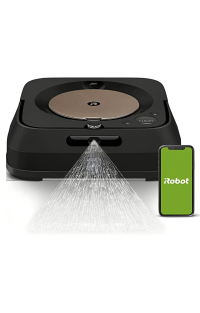 iRobot Bravaa jet M6: $299.99 $419.99 (save $250) | Amazon
This isn't strictly a vacuum, but it may be a savvier choice for anyone who has a lot of hard floors in their home. The robot mop helps tackle sticky messes and grease with laser precision. Similar to the vacuums, this contraption learns the layout of your space and builds personal "Smart Maps," enabling it to navigate in organized rows.
Amazon Prime Day vacuum deals from Dyson
Luckily deals on Dyson vacuums are far less elusive than Dyson hair dryer deals, so you're likely to be able to find some sales on models during the Prime Day sale. Unfortunately none of the best Dyson vacuum cleaners are on sale at the moment for Prime Day, but you can make a small saving on the Dyson V7 or save more if you're will to purchase a second-hand model from the Amazon Renewed Store.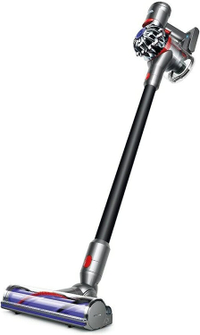 Dyson V7 Absolute Cordless Vacuum Cleaner: $399.99 $374.99 (save 6%) | Amazon
Similar to the Dyson V7 Animal, the V7 Absolute features the same powerful suction and innovative technology, but just has the benefit of coming with an additional soft roller cleaner head, great for cleaning hard floors, which is an important tool for cleaning hard wood floors.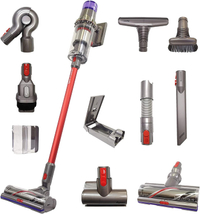 Dyson V11 Animal+ Cordless Red Wand Stick Vacuum Cleaner: $979.99 $689.95 (save 29%) | Amazon Renewed Store
The Amazon Renewed Store sell second-hand goods that have been refurbished to a high standard and so should be good as new when they arrive at your door - just with a lower price tag. This Dyson vacuum bundle comes with 10 different tools and accessories and as such is usually over $1,000 to take home. However, this second-hand model comes at a lower price and with a Prime Day discount to boot.
Other Amazon Prime Day vacuum deals - quick links
While Shark, Roomba and Dyson are market-leaders, they're not the only ones who manufacture good quality vacuums. We've rounded up a few other offers that caught our eye and deserve an honorary mention below:
Digital Editor - Woman & Home
An internationally published digital journalist and editor, Rachael has worked as a writer and editor for both news and lifestyle websites in the UK and abroad including Metro UK, Homes & Gardens, Ideal Home, GoodTo.com, honey.nine.com.au and body+soul.
Rachael's published work covers a broad spectrum of topics and she has written about everything from the future of sustainable travel, to the impact of the coronavirus pandemic on the world we live in, to the psychology of colour.