This Black Friday Kally Sleep deal should stop my neighbours saying I snore like a gorilla – and save me £50!
If a Black Friday Kally Sleep deal means I sleep on my side the whole night long, it can only be a good thing for all those around me!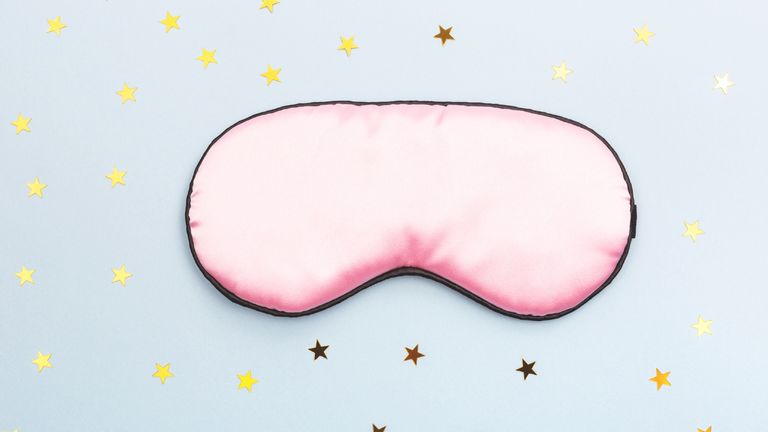 (Image credit: Getty Images / Yulia Lisitsa)
My neighbours are moving. How is this related to a Black Friday Kally Sleep deal? Well, I will explain. Having shared a wall for the past five years, I was a bit perturbed at first. But not as horrified as I was when I discovered one of the reasons for their relocation. Turns out, they think my household is a bit noisy. And it's not the reality TV blasting from my living room that they seem to have an issue with. No, apparently it's the constant rumbling from my bedroom that's keeping them awake at night. Yet, thankfully, this Kally Sleep Black Friday Deal, which is one of the best Black Friday deals I've seen when it comes to pillows, will hopefully stop all that.
You see, sadly, the midnight rumblings that are being heard from my bedroom are not from something as exciting as a vibrator. Which is a shame, as the growling sound is so strong some nights that it's (apparently) like living next door to London Zoo. No, the sound that's disturbing their sweet dreams is my snoring. If you live with a snorer you know how disturbing it can be. But, as a snorer myself, it feels horrific knowing I'm making such an unpleasant sound without even realising.
Admittedly, I haven't updated my pillows in a long time. So, when I saw the Kally Sleep Black Friday Deal I decided to snap up the four-pack offer, saving myself £50 in the process. Turns out, my snoring is largely down to sleeping on my back, so hopefully these Ultimate Side Sleeper Pillow pillows will help me change the position that's causing such a ruckus. And, if they don't, then they will be great for the guest bedroom.
Here's the deal in full...
The Ultimate Side Sleeper Pillow Four Pack
£69.99, was £119.99 (save £50) | Kally Sleep
Specially designed to support the space between your shoulder and ear during sleep, these pillows are ideal for stopping back and neck pain for side sleepers. Plus, they protect against bacteria, thanks to the anti-allergy treated fibres.
Upgrading your pillows every few years isn't just good for support, but for hygiene too. In fact, one study I read likened the number of bacteria on a toilet seat to the number in an old pillow. And, despite using it every single night, bedding is often the most neglected thing to be invested in regularly.
Whatever happens, I hope that by the time my new neighbours move in, I will be sleeping in a more peaceful environment. And that will be thanks to this great deal. But, hurry, this offer is only available until 30 November or sooner is stock sells out.
Now, if I can only do something about my sneezes, which are (allegedly) rather similar to the sound of foxes mating (if you know, you know!), then we'll all get a peaceful night's sleep.
Sweet dreams!
Faye M Smith is an award-winning journalist with over 15 years experience in the magazine industry. Her continued work in the area of natural health won her the coveted title of theHealth Food Manufacturers' Association (HFMA) Journalist of the Year Award 2021.
Currently Acting Health Editor across several brands including woman&home, Woman and Woman's Own, Faye specialises in writing about mental health, the menopause, and sex and relationships. In fact, having previously been the go-to sex columnist for Now magazine, there isn't much she won't discuss when it comes to women's health. This makes her the best person to review must-buy sex toys, describe how to have a mind-blowing orgasm or explain how to navigate sex in the shower without it ending in a medical emergency.
While not anti-gym, Faye's fitness routine is more focussed on finding inner balance rather than burning excess calories. An advocate of mindfulness, she loves power breathing, yoga and plenty of walking in nearby woodlands rather than a sweaty HIIT class. Follow her @fayetuned