The country that's NOT in Scandinavia that ranks in the top five for quality of life, happiness and health and wellbeing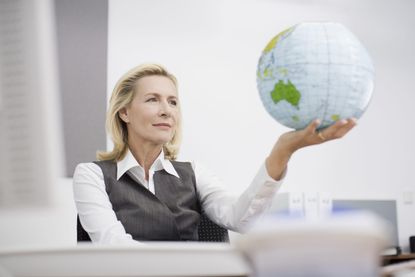 (Image credit: Getty)
Most people are prepared to try anything – within reason – to boost their happiness and overall sense of wellbeing.
And while moving to a new location to meet this end may sound a little extreme, the results of a new research could inspire you to do just that.
The Expat Insider Quality of Life Index (opens in new tab) examines how countries around the world fare in terms of keeping their residents smiling and feeling both safe and secure using several measures.
Its 2019 edition includes 64 countries and territories with a minimum of 75 respondents each are, and features a number of different subcategories, which are as follows: Leisure Options, Health & Well-Being (opens in new tab), Safety & Security, Personal Happiness, Travel (opens in new tab) & Transportation, and Digital Life.
MORE:Moving to THESE UK cities could boost your wellbeing (opens in new tab)
And one country on the continent has emerged as frontrunner in several areas, and it's just a two-hour plane ride from the UK.
Spain (opens in new tab) is already famed for its beautiful beaches, restorative siestas and amazing gastronomy, and now it can add high scores for quality of life (2nd), personal happiness (4th) and health and wellbeing (3rd) to the list.
Other insights from the Index reveal more about why Spain continues to be such a popular choice for expats. These are as follows:
79 per cent of people in Spain say moving abroad has made them happier (vs. 61 per cent globally).
81 per cent of expats were pleased with the cost of living in Spain in general, 34 percentage points higher than the global average (47 per cent).
Just over half of expats (52 per cent) rate the quality if medical care very highly. On this, the report notes: 'Healthcare in Spain is not only affordable but also very high quality. The country has moved up five ranks to second place for the high standard of its medical care, only behind Tawaiin'.
Unsurprisingly a whopping 97 per cent of those living in Spain enjoy the climate and weather.
81 per cent of expats also revealed that they're satisfied with their leisure and socialising activities, 16 percentage points higher than the global average (16 per cent).
Have you added a spell in Spain to your bucket list?
Miriam worked for woman&home for over five years and previously worked on the women's lifestyle magazines Woman and Woman's Own.