Is Breathlessness A Sign You Have Lung Disease?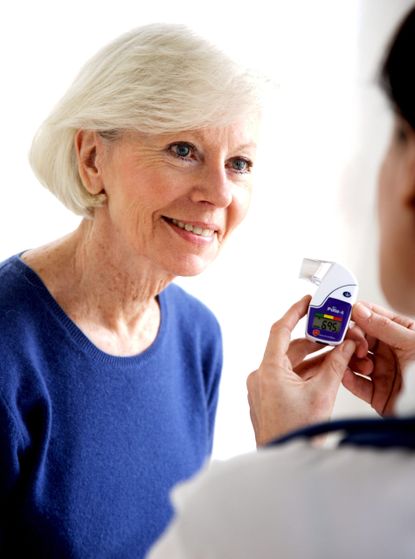 (Image credit: Voisin/Phanie/REX/Shutterstock)
Everybody gets out of breath from time to time and it can be completely harmless and normal, however with a dramatic rise in cases of lung and heart disease, with many diagnosed too late, the British Lung Foundation have launched a free online test to determine whether your breathlessness could be a sign of an undiagnosed condition.
Following the release of figures that suggest that 1.7 million people are living with undiagnosed heart or lung diseases everyone is being urged to spend a few minutes taking the test as part of their recently launched Listen to your lungs campaign.
The test asks you a range of questions about your lifestyle choices as well as your age, weight and height, with the result determining whether you need to seek further medical advice or see a doctor.
The website which can be accessed here (opens in new tab) will also give you advice on how to cut your risk of one of the range of potentially fatal diseases and give you tips on how to improve your health to prevent one in the future.
The British Lung Foundation are worried that people are dismissing breathlessness as normal when it can be a symptom of a range of health problems and are becoming increasingly unlikely to seek help.
Lung and heart disease is a serious problem with Lung Cancer accounting for 28,400 deaths in the UK alone and heart disease being the single biggest cause of death.
Charlotte Tonry was Social Media Editor at womanandhome.com, taking care of the brand's Instagram, Twitter, Facebook and Pinterest channels, before moving to Marks & Spencer to become their Social Media Manager for clothing and homes.