Women win landmark case against makers of defective vaginal mesh implants
Hundreds of women joined the class-action lawsuit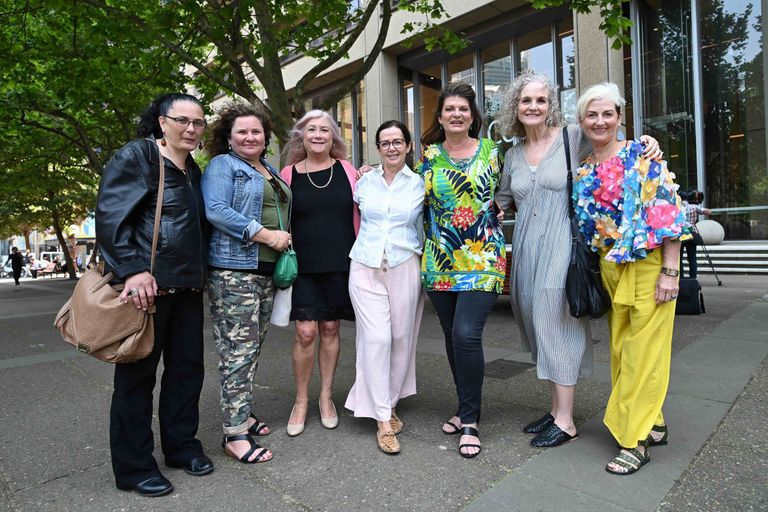 A group of women have won a landmark case against a multinational pharmaceutical giant.
More than 1,350 Australian women who were injured by faulty vaginal mesh implants have won a class-action against Johnson & Johnson (J&J).
The case was one of a series of lawsuits faced by J&J (and its off-shoot company Ethicon) over their products.
Hundreds of women had the implants fitted to treat pelvic prolapse or urinary incontinence - both of which are common as a result of childbirth.
Many of the women suffered chronic pain, bleeding and severe discomfort during sex, as a result of having the vaginal mesh implants fitted.
In many cases, the devices eroded internally - consequently causing infections and complications. They also proved incredibly difficult to remove.
Kathryn Gill, Diane Dawson and Ann Sanders – who led the class-action - described their pain as "excruciating" and like "there was a blade" in their vagina.
When the patients complained of pain, they were frequently disbelieved.
The experience also took a psychological toll on the majority of the women.
Judge Anna Katzmann ruled that the information provided about the products was "inaccurate" and sometimes made "false representations".
The courts also found that the implants were not properly tested for safety before they were sold on the market and that Johnson & Johnson and Ethicon knew about the potential for complications.
Judge Anna Katzmann added, "the risks were known, not insignificant and on Ethicon's own admission, serious harm could ensue if they eventuated".
Ethicon said it would be reviewing the court's decision and may consider an appeal.
In a statement, it said, "Ethicon believes that the company acted ethically and responsibly in the research, development and supply of these products."
Julie Davis, one of the individual's making the claim, spoke outside the court following the ruling.
She said, "I always knew they should be held accountable, and in my heart of hearts today has put that right.
"The corporates have a lot to answer for. They've treated women essentially like guinea pigs and lied about it, and done nothing to help."
Last year the Australian government issued an apology to the women affected by vaginal mesh, saying it acknowledged their "agony and pain".