Sweaty Betty sale: Gym's might be closed but you can still look the part for less
The Sweaty Betty sale is here, and it's brimming with bargains.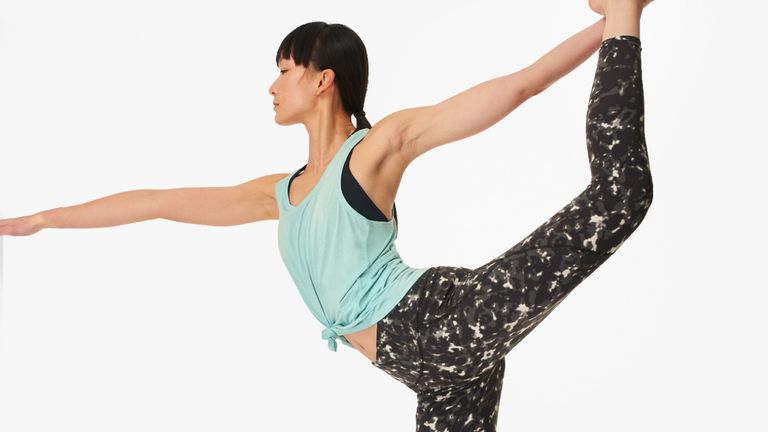 (Image credit: Sweaty Betty)
2020 might have been something of a let down, but never too late to recycle last year's resolutions. As we head into 2021, we can guarantee that a promise to move more won't be something you come to regret.
Walk to clear your mind, run to help combat pesky insomnia and practise yoga until those hunched working-from-home shoulders finally slot back into place. And do it all in style, with a little help from the Sweaty Betty sale.
They've slashed the prices of a huge range of pieces by as much as 50%, across everything from Sweaty Betty leggings and vests to gym bags and the very best sports bras. Meaning there's never been a better time to give your activewear wardrobe a refresh.
Just one word of warning from us - popular pieces tend to sell out fast whenever Sweaty Betty launches a sale. So if you've got your eye on something in particular, we suggest you run, not walk, to that virtual checkout.
Sweaty Betty sale - our top picks
While an uninspiring kit of old, sagging leggings and a holey t-shirt is unlikely to motivate you to move from couch to 5k, we're willing to bet Sweaty Betty's signature prints and typically bright colours will.
Designed by women, for women, Sweaty Betty pieces don't just look good, they work hard too. Forget niggling sports bras and waistbands that drop as soon as you step into a squat, these are clothes that won't let you down when the going gets tough.
So, whether you're pounding the pavements or working up a sweat from the comfort of your living room, here's to a well-dressed, and slightly less sedentary new year.