Revealed: Where Kirstie Allsopp buys her figure-flattering dresses
We love Kirstie's colourful dress collection.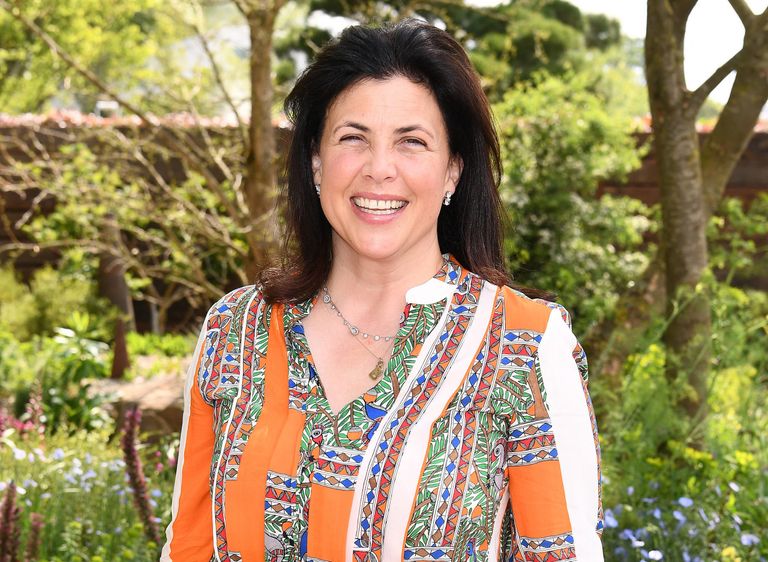 Kirstie Allsopp has one of the most uniques styles on TV - in fact, she's become synonymous with a floral, 60s style gown.
The colourful dresses we see on screen are de rigeur for Kirstie Allsopp, who has been TV's go-to property guru since Location, Location, Location aired on Channel 4 in 2000.
In signature collared dresses with floaty skirts, Kirstie always looks fresh and ready to go as she guides potential homebuyers with her property expertise. So what's her secret to immaculate professional styling?
Recently, Kirstie shared the secret behind her dresses, revealing to her Twitter followers where she gets them. She explained, 'Most of the dresses I wear for work are either made for me by the lovely @makwana_rashmi or by Samantha Sung @TheCrossShop or @KjsLaundry.'
Kirstie broke her wardrobe down, revealing that her two favourite shops are The Cross Shop, in Holland Park, London, and KJs Laundry, a fashion boutique in Marylebone.
She also revealed her two favourite designers are Samantha Sung and Makwana Rashmi - so how can you get your hands on their unique creations, and channel Kirstie's style?
Where to buy Kirstie Allsopp's dresses
Chinelo Bally
Kirstie rarely posts snaps of her dresses on social media, but once in a while she reveals the details of where she gets her handmade frocks. This gorgeous floral number was made for Kirstie specially by Great British Sewing Bee 2014 finalist, Chinelo Bally back in 2015.
If your budget doesn't stretch to a handmade gown, you can find a slightly more purse-friendly option in this green embroidered dress from Phase Eight. It's priced at £160 and available in sizes 6-20 from John Lewis.
SHOP NOW: Phase Eight Oralie Floral Print Mini Dress, £160, John Lewis
Zimmermann
Back in 2017, Kirstie showcased her hourglass figure in this bohemian piece by Australian designer Zimmermann. With a cinched in waist and delicate broderie anglaise, the dress was a stunning summer choice for the property expert.
Zimmermann dresses can costs anything north of £750, but there are less expensive options on the high street if you want to channel the way Kirstie Allsopp dresses. Emulate the easy-breezy feel with this linen kaftan-style dress for £69.99 from H&M. The tapered waist and shaping seams add definition to the feminine, floaty shape.
SHOP NOW: Linen-Blend Kaftan, £69.99, H&M
Samantha Sung
Kirstie especially likes Samantha Sung's range of Audrey shirt dresses. "I bought my first one several years ago and now have quite a few because they work for every occasion," she said.
Samantha Sung has worked in some of fashion's most coveted roles, including a stint as head designer for Ralph Lauren Collections in New York and Cerutti in Milan. In 2006 she launched her own line, known for its feminine elegance and colourful prints.
Samantha's Audrey dresses typically cost close to £1,000, so if that's a little beyond your means, Boden offers an eccentrically printed shirt dress for less than 1/5 of the price at £140.
SHOP NOW: Olive Shirt Dress, £140, Boden
Rashmi Makwana
Unsurprisingly, Queen of Crafts Kirstie loves a handmade dress, especially if it's created by one of her favourite dressmakers, Rashmi Makwana.
Kirstie told w&h in our June 2018 issue,"I've been buying fabric and Rashmi, who is the most talented dressmaker, uses it to make dresses for me."
Rashmi Makwana is a designer with over 30 years' experience in the fashion industry. In 2002, she launched her own collection, Rashmi Couture. She calls it an, "exquisitely cut story of Indian-inspired outfits for a Western audience."
The line that Makwana created especially for Kirstie is full of bold block prints and form-flattering shapes that cinch at the waist.
While there's no pricing information on Rashmi's website, we bet that her gorgeous gowns don't come cheap. Fortunately, you can find plenty of bold prints on the high street, including this East floral print dress, £149, available at John Lewis.
SHOP NOW: East Jeena Floral Print Dress, £149, John Lewis
Which one of Kirstie's styles do you like the most?