How To Layer Up: The Fashion Buys We Love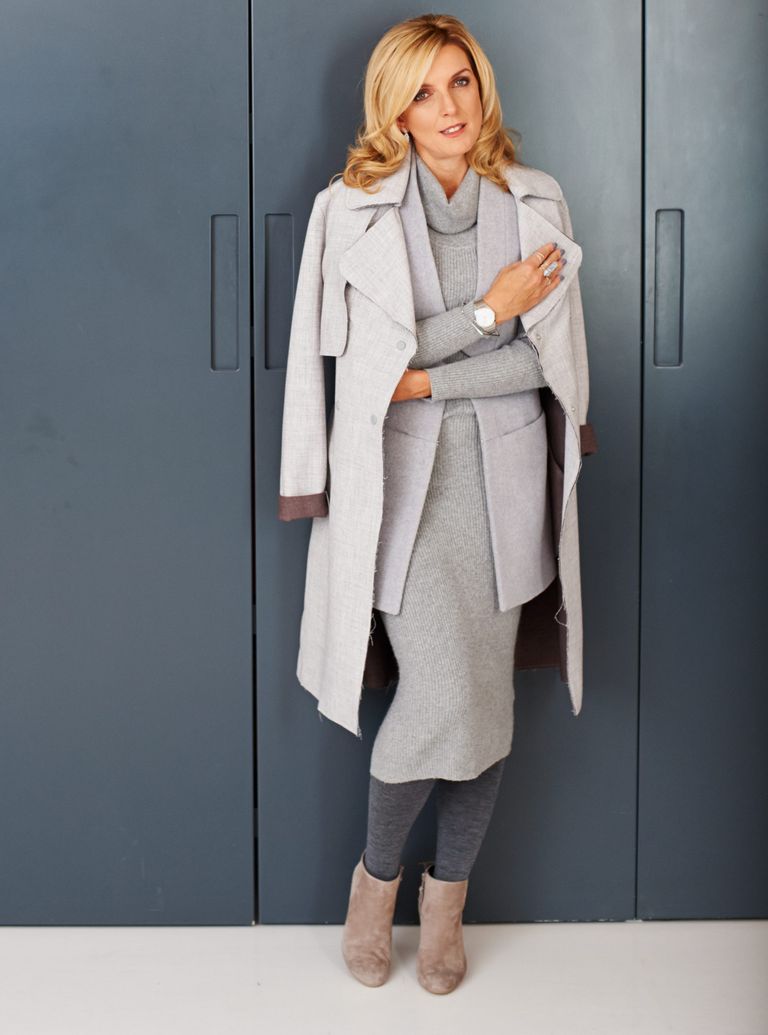 Don't panic if you feel like winter dressing can be a minefield - simply learn to layer up and you can look stylish through the season...
There's one big trend we can't seem to get away from every autumn/winter season: layering. A favourite of fashion-forward women, layering is the perfect way to make the most of every piece, instead of just covering up in a coat.
But the trend does take style, some forward-planning and of course - the right pieces. Which is where we step in. Our fashion team are all about the layering trend - and they know the exact buys you need to look gorgeous and feel cosy this autumn/winter.
The first rule of fashion layering it to start with the basics. Plain polo neck jumpers are a perfect investment for this trend - they can be worn with almost anything and look great with different styles. It's also important to pick a colour palette and stick to it. From neutrals like grey, black and nude to this season's seventies-inspired colours - brown, burgundy and yellow - sticking to these will allow the trend to look 'put-together; as opposed to thrown on.
Secondly: know your shape. This trend is great if you know you're going to be eating a big meal, as you can keep covered up! But piling on the layers without paying attention to what suits won't be doing you any favours. Those with a small waist can belt up over a jacket of jumper to make the most of that tiny middle, while great legs can be shown off in skinny jeans and long boots. Fuller busts might want to stay away from polo necks - instead opting for V-necks and adding a cosy scarf.
Ready to start shopping? Click through for our fashion team's edit of the best fashion buys for layering, and embrace the trend that you're guaranteed to look gorgeous in...
M&Co Jumper, £35
If you really want to nail the luxury look, then turn to a sleek and pale shade of grey. This colour creates the ultimate luxurious look whilst being easy to wear. Style this checked jumper up with a simplistic slim-line skirt, and complete your super luxurious outfit with a black heeled boot.
M&S Collection Skirt, £35
It's not always about neutrals - choose one stand-out piece and style your outfit around it. We'll be wearing this gorgeous leopard print skirt with black tights, boots, a black turtle neck and a faux fur jacket. Easy!
Dune Knee High Flat Boots, £119
For warmth and comfort, look no further than a stylish pair of flat knee high boots. Dune have an inspiring range, with these at the top of the class. A timeless wardobe classic, a good leather riding boot is worth its weight in gold!
HJ Hall Wool Rich Socks, £4.99
Winter is approachng - yep, you're going to need socks! But why should they be boring and hidden away under your boots? Embrace the trend for showing your socks and have them peeping out over the top of your shoes - or even paired with heels, if you're feeling brave. These wool rich designs from HJ Hall are stylish and oh-so cosy - perfect!
Wallis Monochrome Jacquard 2 in 1 Pinny, £38
Two-in-one styles, like this pinny from Wallis, help you nail the layered look without having to buy extra items.
M&S Knitted Stripe Tunic Dress, £45
Stripe dresses are a huge trend this season, and when they come in a comfy knitted material, who are we to resist?! The perfect base for layering, we'll be wearing this vibrant number from M&S with a cosy cardigan and our new favourite longline coat. A stunning look, achieved in an instant!
Faith Black Suede Fringed Ankle Boots, £59
Just because the trend is about layering your clothes, doesn't mean your feet shouldn't look gorgeous too! These tassled boots from Debenhams will look great worn with a midi skirt or skinny jeans and stand-out polo neck. The tassle trend was big in summer, and won't be going anywhere this season - just stick to muted colours to keep the look subtle.
H&M Glittery Polo Neck, £14.99
A great polo neck is essential to getting the layering look just right. A touch of glitter is perfect for the festive season, but don't let that stop you wearing it into spring. Wear with everything from skirts and trousers to layered underneath dresses.
Aldo Cross-Body Bag, £45
Believe it or not, a cross-body bag is a great addition to your layering look (and so handy, too!) Stash away your essentials in a luxurious brown leather bag, like this beauty from Aldo.