The best clothes deals to hop on for springtime styles — from Amazon, Nordstrom, and Macys
If you're on the hunt for clothes deals, look no further: we've highlighted pieces that'll help you spring into warm-weather fashion with ease.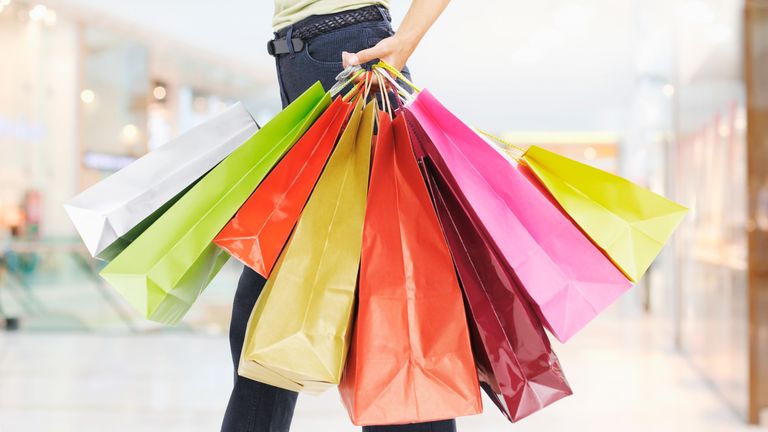 (Image credit: Getty Images)
The springtime season introduces new styles that require us to abandon our hefty garments for lightweight options. The season's beginning also marks the perfect time to score top clothes deals across fashion categories.
Riding on this universal sartorial shift, leading retailers have unveiled splurge-worthy shopping opportunities, whether you're seeking savings, pastel and bright styles, or simply need the best jeans on the market. Invest in staples now, and you'll become coveted Pinterest-inspo — impressing onlookers with creative twists on monochromic curations, white jeans outfits, and legging looks. Hell, you'll even be able to complement your finest trench coat for cold spells.
That being said, we understand how difficult it is to navigate the online abyss of trends. So as a solution, we've created a handy guide of clothes deals from Amazon, Nordstrom, and Macy's to get you started. From chunky sneakers to midi dresses and sets, our finds run the full scope for any occasion.
Clothes Deals - Quick Links
Amazon Clothes Deals
Nordstrom Clothes Deals
Macys Clothes Deals
Dominique (Dom) is a very online shopping writer at Woman & Home, where she covers products, sales/deals, and market news across categories. Before joining the team, she penned stories as an editorial fellow at Insider Reviews, the affiliate commerce team at Insider Inc./Business Insider. The bespectacled NJ transplant specializes in commerce journalism, women's lifestyle content, and hoarding makeup—much to her mother's dismay.
Her foray into storytelling began in the early aughts, the era in which she developed a passion for fiction writing and an aversion to math. This passion, along with many failed math exams, led her to Marist College, where she studied public relations, creative advertising, and English.
Aside from writing, she doodles in notebooks, crafts memes, and sleuths for homes out of her tax bracket on Zillow. Follow her adventures via the web:
Instagram: @dominiquemcintee / @drugstoredomi
LinkedIn: https://www.linkedin.com/in/dominique-mcintee-3a32ab9a/
To connect: dominique.mcintee@futurenet.com