Boden face masks: Store expands collection of stylish and affordable reusable face masks
Boden face masks provide a stylish way to keep yourself and others safe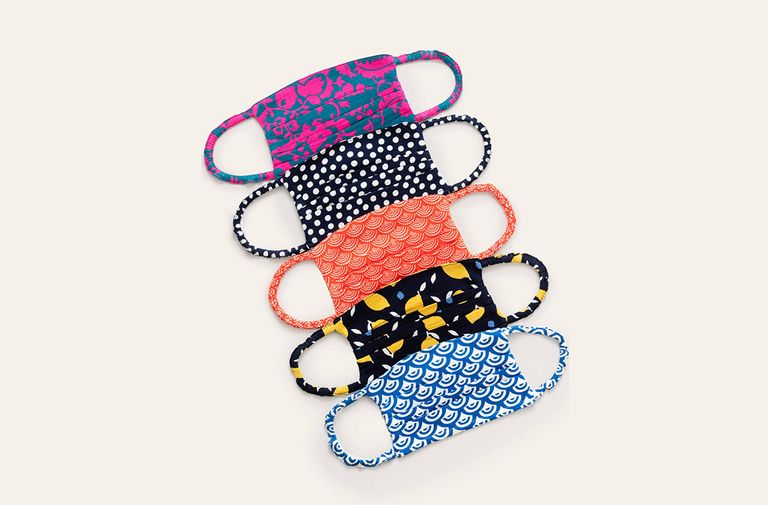 Boden's face masks are both stylish and reusable, providing a practical and sustainable way to follow the government's rules regarding face coverings in shops, supermarkets and on public transport. 
The high-street fashion store was among one of the first UK retailers to offer reusable face masks after the outbreak of the coronavirus pandemic.
Then, once the government made it mandatory to wear face masks in shops, the store added to their range with a bunch of new offerings that are all designed to work effectively as non-medical face masks.
The store has unveiled three new sets of reusable face masks, one three-pack, one five-pack and one seven-pack.
MORE: How to protect your skin when wearing a face mask
Each set comes with a number of different stylish designs for customers to match to their summery outfits, just like the Duchess of Cornwall was spotted doing when she was spotted out earlier this week.
'Each set has a mystery mix of our vibrant colours and prints and a wire across the nose so you can fit them to your face,' writes Boden on their website.
'We've made these using the ends of fabric rolls so they're planet-friendly, too'.
'This is a non-medical face covering and not PPE,' the retailer clarifies on their website, adding, 'When wearing this mask, wash your hands before putting it on or taking it off, ensure you have a snug fit and be mindful to not touch your face.'
Back in June, the retailer launched a packet of three reusable face masks featuring different trendy designs to encourage customers to wear them out and about with whatever outfit they're wearing.
The face masks were so popular that they gained hundreds of rave reviews in just a few weeks.
MORE: These tests can determine how effective your face mask is
'Lovely, comfortable masks,' wrote one. 'Really delighted with these. They're comfortable and fit really well around the nose. Will buy more'.
'The best so far,' commented another. 'I love these, the fabric and patterns are beautiful,' while one added, 'I think these are fabulous & highly recommend. Trendy quality product with multi designs'.
'I just can't get enough!' raved another. 'These are some of the best quality masks around. The ear loops are comfortable and the nose piece helps out tons!
'Thank you for making these in this time, I've ordered several sets so I can wear them at work daily'.
Boden's reusable face masks
Non-Medical Face Covering Navy Multi 3pk, £20, Boden
VIEW NOW: Non-Medical Face Covering Navy Multi 3pk, £20, Boden
Non-Medical Face Covering Multi 3pk, £20, Boden
VIEW NOW: Non-Medical Face Covering Multi 3pk, £20, Boden
Non-Medical Face Covering Multi 5pk, £30, Boden
VIEW NOW: Non-Medical Face Covering Multi 5pk, £30, Boden
Non-Medical Face Covering Multi 7pk, £40, Boden