Tantouring explained: how to use self-tan to sculpt your face and body
We've asked the experts all about tantouring – here's how to get this (surprisingly subtle) technique right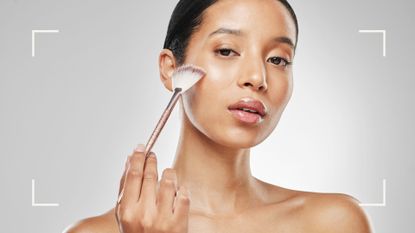 (Image credit: Getty Images / Canva)
Tantouring involves using self-tan to enhance your natural features, with endless possibilities, from defining your cheekbones to sculpting your legs.
Say what you like about contouring, but when it comes to makeup trends, it has stood the test of time thanks to its ability to create a bespoke base and impressive glow. You can be sure contour is the secret step behind many of the most glamorous and iconic makeup looks on the red carpet. I have long relied on the best cream bronzer to assist with how to contour in a subtle, blended way. That was until gently sculpting the face and body with self-tan became the latest buzzy trend to try. Enter, tantouring.
As both a self-tan fanatic and a regular contour queen, I was interested in a technique that combines the two. But even if you are new to the tanning scene, this method is surprisingly beginner-friendly, and proper execution will lead to impressive results. I spoke to James Read, founder of James Read Tan, and Nicola Matthews, founder of Sienna X, to find out everything there is to know, from basic techniques to the best products to use. Grab your best self-tan, and let's get started.
Tantouring, explained by the experts
What is tantouring?
First things first, let's break down the beauty jargon – what is tantouring? – "Tantouring is an easy way to achieve an all-over flawless, skin-perfecting contour, using sunless tanning products that will also leave you with a subtle glow," says Matthews. "This latest trend involves using different depths of color on the skin to create a natural-looking, sculpted look."
Read adds that, "tantouring is about using self-tan to add definition in areas where the sun would hit, to create the illusion of a real-looking glow and enhancing certain areas." Just as a strategic dusting of your best bronzer offers a sunkissed glow, this technique will cheat a week in the sun while adding definition to your face – and it also works wonders on bodies. "Tan can be used on the body to contour any areas you want to sculpt and define, says Matthews, who explains you can use tantouring "to create beautiful soft lines and show the body to its fullest potential."
Whether you are interested in party makeup or adding definition to limbs for a holiday, the benefit of this technique is that offers a long-lasting result. Matthews confirms that "tantouring will ensure you look sculpted for longer with a defined look, which is more convenient than a temporary make-up fix."
How to prep for tantouring
Tantouring may sound scary, but as with anything tan-related, careful preparation can help you avoid most pitfalls. Luckily for you, I have made every possible mistake with fake tanning, so you don't have to. Prepping the skin with your best body exfoliator is the secret to creating a smooth base for streak-free application.
Matthews adds that you must "remember to use primer around the elbows, ankles, knees, and feet to ensure you get a natural-looking finish and create a flawless all-over glow." Your best body moisturizer will soften rough patches and act as a crucial priming layer that'll stop you panicking over how to get fake tan off your hands down the line.
From there, "It all starts with good lighting", says Matthews, "a normal bathroom light just won't do; you will end up casting shadows that you don't want to show off. You need to tantour in the brightest light you own." Grab your best makeup mirror and place yourself in front of natural light. Read agrees that lighting is key, and adds that this allows you to, "get a real feel of the color and results."
How to contour with self-tan
Start the process as you would do any tanning routine. Read advises you to, ''Start with one layer of light gradual tan. Add a glow first, to aid as a background color and highlight areas you want to add definition to, i.e. the shoulders, front of legs, cheekbones," he adds, "you want it to look real and healthy."
Now for the creative part. When applying the contour layer, Matthews recommends that you use a contour brush to buff everything in for a seamless blend. When deciding which of your best makeup brushes to use, Matthews explains that ''the thicker the brush, the better the application on larger areas such as the cheeks and forehead. A thinner brush is ideal for tackling trickier areas that require more precision such as the nose and brows." Then follow these placement guidelines:
For the face: The aim of tantouring is to ''help to lift and sculpt your best features,'' says Matthews. Read recommends blending a facial self-tan on ''the top of the forehead, cheekbones, sides of the nose and jawline''. He urges, ''don't overdo it, less is more, and you want it to look healthy, natural-looking." Matthews suggests aiming for "a diamond face shape. Applying to the forehead will create a soft round face, and you can work the contour brush back and forth across the shape of the eye socket."
For the body: Read recommends placing the tan "on the tops of the shoulders, top of the arms, front of the legs and décolleté." Plenty of buffing will create a natural-looking blend that's practically foolproof. "Once you get the hang of the perfect technique and sculpt for your body, there will be no going back – you'll be obsessed," says Matthews.
Our Beauty Assistant's Best Buys For Tantouring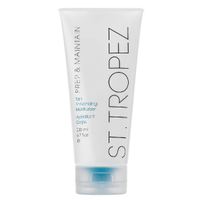 St. Tropez Prep & Maintain Tan Enhancing Moisturiser| RRP: $18/£9.85
Using the right moisturizer is essential to prep your base and ensure a natural-looking tan. This hydrating lotion is my go-to, and I use it before and in between applications. Its soothing blend will leave skin soft and hydrated for an even, longer-lasting tan.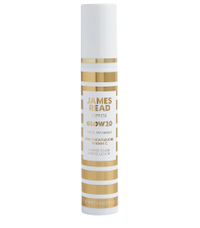 James Read GLOW20 Facial Tan Serum| RRP: $32.50/£25
James Read knows what it takes to make the best fake tan for the face. This glow-giving serum contains a skin-loving blend of brightening vitamin C and hydrating hyaluronic acid. It's also gradual and easy to blend, making it perfect for subtle tantouring, and helps you achieve a sunkissed glow in just 20 minutes.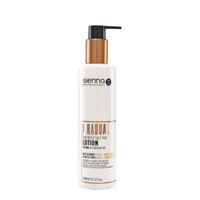 Sienna X Gradual Self Tan Lotion | RRP: $19.50/£15
It's no surprise that this gradual body tanner gets Matthews' seal of approval, and we can understand why. It is ideal for experimenting with tantouring as you can build up the color very gradually by applying several coats, making it the best fake tan for pale skin.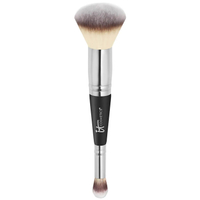 IT Cosmetics Heavenly Luxe Complexion Perfection Brush #7 | RRP: $49.70/£36
When choosing the brush to use, Matthews advises, "not be tempted to go bigger than your face allows". When I tried this 2-in-1 complexion brush for tantouring, it worked like a charm! Use the larger end areas like the cheeks, hairline, and jawline; turn it around and use the smaller end for the sides of the nose and eye sockets.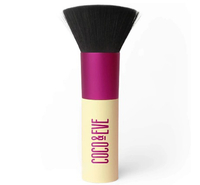 Coco & Eve Applicator Kabuki Brush | RRP: $26.30/£19
You can always rely on Coco & Eve's products to deliver impressive results - just let my Coco & Eve tan review convince you. This brush is designed to use with fake tan and offers seamless blending. Its densely packed bristles cover large areas of skin, making it perfect for use on the body.
Sign up to our free daily email for the latest royal and entertainment news, interesting opinion, expert advice on styling and beauty trends, and no-nonsense guides to the health and wellness questions you want answered.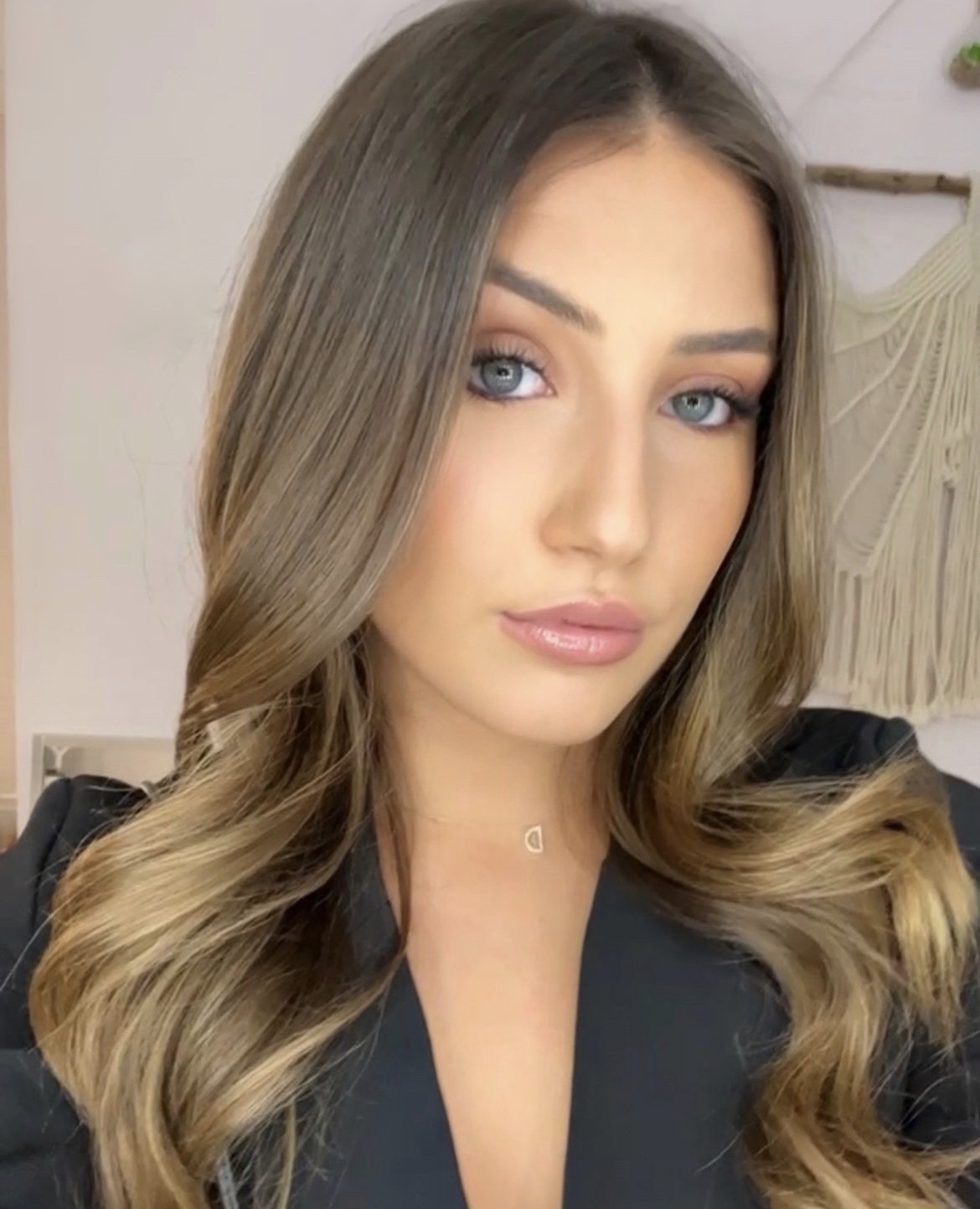 Darcy Brown is a print and digital beauty journalist with her finger on the pulse of the latest trends. She entered the industry as an intern for publications such as Fabulous Magazine and the Sun. Since graduating from university with a first-class BA Hons degree in Philosophy, she has thrown herself into all things beauty.
When she's not writing for Woman & Home and Weekly titles including Woman and Woman's Own, you can find Darcy working on editorial shoots and social media campaigns with some of the industry's leading experts, including George Hammer, Angelo Seminara, and Lan Nguyen Grealis.