What is dermaplaning? Pros, cons and should you try the skin-shaving treatment?
It's a huge TikTok trend, but what is dermaplaning and can it really give you smoother skin? The experts reveal all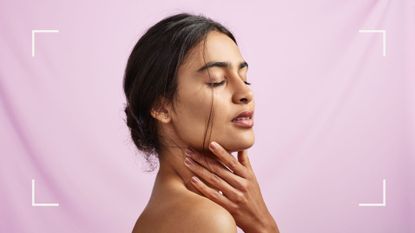 (Image credit: Future/Getty images)
If you've heard dermaplaning is having a moment, you may also be wondering what is dermaplaning, and why the sudden surge of interest? Popular at home as well as in-clinic, dermaplaning has racked up over 2 billion views on the video sharing app TikTok. And according to doctors and dermatologists, it's currently one of the most requested professional skincare treatments.
This skin-shaving technique works by removing dead skin cells and vellus hair (aka peach fuzz) to reveal a smoother, more radiant complexion. With so many people now keen to incorporate dermaplaning into their skincare routine, we've asked the experts how this beauty treatment works, the pros and cons, and if it's safe to do it at home with the best dermaplane tools.
What is dermaplaning? An expert guide
"Dermaplaning or facial scraping is a highly effective exfoliation technique using a small scalpel," explains aesthetic doctor, Dr David Jack, who offers the treatment as part of his Egyptian Facial. "With precision, your facialist gently shaves the top layer of skin and fine hairs on the face to reveal the brighter, fresher skin underneath."
Although it's a two-in-one skin smoothing and facial hair removal treatment, "the majority of my clients' book in for dermaplaning with the hair removal benefits as their main aim," says Bianca Estelle, skin specialist and founder of Bianca Estelle Aesthetics. By removing peach fuzz, skin is left silky smooth and makeup glides on more evenly.
What happens during dermaplaning?
Now we've got the theory down, but what is dermaplaning actually like in practice? Treatments vary depending on where you go. At Dr David Jack Clinic, skincare acids are applied first. "Acids kick start the exfoliation process," says Dr Jack, "we apply a bespoke combination of different acids, depending on the individual's skin type." For instance, if a client has rosacea or is following a skincare routine for sensitive skin, Dr Jack recommends azelaic acid – "it's very calming and anti-inflammatory."
Next step, dermaplaning. "The practitioner will use a sharp surgical blade to gently slough off dead skin cells and vellus hair," says Estelle, "the blade is run over sections of the face in a repetitive motion." While the treatment isn't painful, "some clients report a slight tickle or soft scraping sensation," advises Estelle, who recommends watching videos online to get a feel for the treatment – "it's very satisfying to watch."
What are the benefits of dermaplaning?
"The removal of vellus hair and superficial skin cells can work wonders for the complexion," says Estelle. "Your skin will appear brighter and more youthful with a smooth, even skin tone and reduced pigmentation," adds Dr Jack. And because the dead skin cells have been removed – "topical products that are applied post-treatment will work more effectively, as they penetrate deeper into the skin."
So far, so good. But what is dermaplaning known for in terms of associated risks? "There is no risk of scarring or hairs growing back thicker," assures Dr Jack, "but a small risk would include potential breakouts, redness, or irritation."
How long do the results last?
"Results usually last between four to six weeks (i.e. one skin cycle)," says Dr Jack, "however, because the exfoliation allows your best skincare products to penetrate better, you can often see longer-term benefits." Ultimately, you can dermaplane as little or often as you like, but around every six weeks is ideal in order to avoid over-exfoliating.
Is dermaplaning a good idea for everyone?
"Dermaplaning should be avoided if you have hypersensitive skin or active acne," says Estelle, "this is because it can transfer bacteria which will widen the spread of infection." It is also not suitable for anyone with Polycystic Ovary Syndrome or anyone taking Roaccutane or undergoing cancer treatment.
Is it safe to do dermaplaning at home?
Many posts on social media show skincare fans experimenting with this treatment using shop-bought devices. But what is dermaplaning at home like in terms of safety? "The problem with at-home devices is that they're often not sharp enough," points out Dr Jack, "whereas in-clinic treatments will always be done using laser-cut scalpel blades that deliver the best results."
Estelle shares the same concerns and also advises against at-home dermaplaning. "It's important that this treatment is carried out by a professional," she says, "the reason being is that a qualified professional will conduct a skin diagnosis beforehand to assess whether the individual is suitable for that treatment." Estelle adds that "the blade must also be used correctly – if it catches on the skin or drags, you could end up with scarring." Yikes.
Instead, try an at-home alternative to dermaplaning by incorporating one of the best facial exfoliators into your skincare regime. Consider AHA vs BHA or physical exfoliants. These are some of our top picks.
Our beauty team recommends...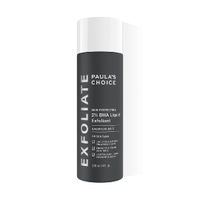 Paula's Choice Skin Perfecting 2% BHA Liquid Exfoliant | RRP: $40/£31
Ideal for blemish-prone and oily skin, this liquid exfoliant is brimming with BHA salicylic acid to remove dead skin cells for clearer skin. It also contains green tea extract to soothe and protect. Simply sweep on after cleansing.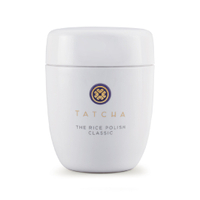 Tatcha The Rice Polish: Classic | RRP: $65/£60
Formulated for combination and dry skin types, this beloved exfoliator contains finely ground Japanese rice bran and silk protein to gently exfoliate and nourish skin. Papaya enzymes remove dead skin cells, too. Expect softer, smoother, and brighter skin.
Emma Stoddart is a freelance beauty journalist and self-confessed skincare aficionado with over five years' industry experience. Emma has worked for some of the UK's top women's titles including Net-A-Porter, Stylist and Grazia. Her experience spans online and print as well as producing editorial shoots with some of the industry's biggest artists, including Val Garland. Asides from working with them behind the scenes, she's also had the chance to interview the likes of Patrick Ta, Pat McGrath, and Sam McKnight for all their insider tips and tricks.