The best sheet masks for glowing skin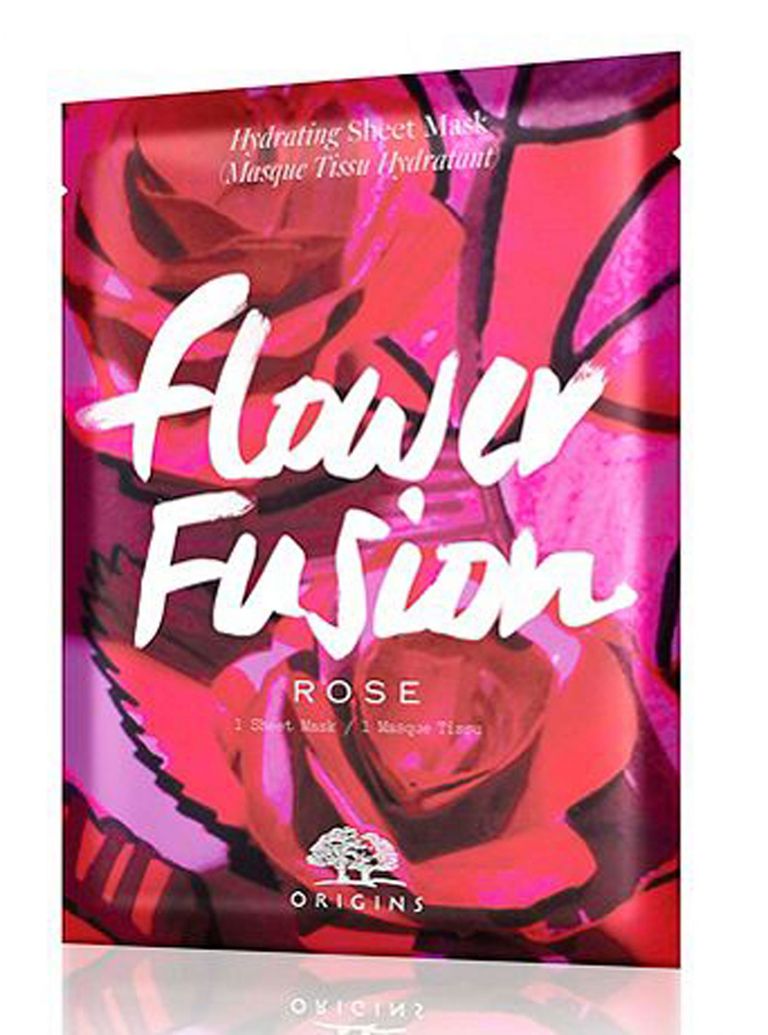 If you've been keeping an eye on beauty trends over the last 12 months, you'll have noticed, from candid celebrity Instagram snaps, to experts across the nation - that almost everyone in the industry is flocking to one very 2018 beauty hero, the sheet mask.
In the last year these sachets of skincare-soaked material have gone from niche Korean import to A-List essential, and it's easy to see why. They're neatly portable, fun to use and the physical 'sheet' delivery ensures every drop of product is pushed into your skin so the results are instantly gratifying.This surging popularity means just about every brand wants to get in on the act, and there's now a mask or a patch for everything - dry lips, tired eyes, frown lines and more.
Holly Willoughby is one celebrity who has admitted to being a huge fan of the newest beauty offering - and has even revealed her preferred mask.
In a new video for The Sunday Times Style magazine, the mum-of-three revealed that she regularly uses some under-eye sheet masks, to help her look refreshed and rejuvenated every day.
This Morning host Holly shared that she loves the Garner SkinActive Eye Tissue mask - which, much to our delight, is available for just £2.99!
Of the masks, she said, "These mini masks do exactly what they say on the tin - they're packed full of moisture.Formulated with orange juice and hyaluronic acid to visibly reduce eye bags, they refresh and cool the eye area, giving your skin a wake-up call."
Well, if they work for Holly, we're pretty much convinced.
Of course, not all sheet masks are created equal, so our w&h Beauty Editor, Fiona McKim, has gathered her top nine sheet masks of the moment for you to try and love too (selfie optional).
Neutrogena's Mask Collection
Whatever your skin type, you're guaranteed to find a mask for you in Neutrogena's new collection. The skincare giant have created four hydrogel recovery masks, each with the equivalent of a 30ml bottle of serum hidden within them. The masks are very handily split into two, meaning you can apply them to your face with extra precision. The masks are made to apply for 15 minutes at a time, in order to ensure maximum benefit. THey come with four separate focuses two - including 'ageless', 'purifying' 'radiance' and 'hydro' - depending on what your skin needs the most!
And if that wasn't enough, Neutrogena have also created some handy little facial cream and clay mask pods - perfect for when you're on the go. Use them up to three times a week - whether you're on a long-haul flight or on the way home in the back of a taxi. All the new products are just £3.50 each, and most are available now - although the purifying cream masks pods will be launching later this year.
Boots Super Hyaluronic Sheet Face Mask
This sheet mask is winning itself rave reviews from beauty publications and fans alike, and we can see why - it's an absolute steal at just £2.50! But that's not the only reason. The Boots own product is being praised for it's hydrating qualities, due to the presence of hyaluronic acid and glycerine, and is touted as a cheap and easy skincare essential at the end of a busy day. Pick yourself one up on the way home from work - you know you want to!
Origins Fruit Fusion Rose Hydrating Sheet Mask, £5
Quenches dodgy skin days into submission with natural bamboo and pure flower extracts.
Buy now from Origins for £5
Charlotte Tilbury Instant Magical Facial Dry Sheet Mask
This resusable dry mask, mysteriously imbuesradiance with no-make-up upsetting residue. Perfect for last minute radiance boosts before you walk out the door. This mask has also made its way to the top of the list on website Rank & Style, which collates all of the top reviewed beauty products out there. According to them, this one is deserving of the number one spot on the sheet masks list - so if it's good enough for them, it's good enough for us!
Buy now from cultbeauty.co.uk for £18
Estee Lauder Advanced Night Repair Concentrated Recovery Eye Mask
Yes I know Beauty Editors always bang on about ANR, but with good reason. This fragrance-free, fast-absorbing serum makes skin feel comfortable and plumped, contains proven peptides (which re-jig tired cells) and plenty of protective antioxidants. These new eye masks contain a highly concentrated version of all this good stuff and very effectively perk up dull, dry under-eyes (my personal 'tired face' bugbear) Pop them in the fridge before using to enjoy cold-induced depuffing action too.
Buy Estee Lauder Advanced Night Repair Concentrated Recovery Eye Mask, £10, Esteelauder.co.uk
Tony Moly Pomegranate Sheet Mask
Don't be fooled by the cutesy packaging and friendly price - this mask is actually quite luxurious. The cloth is thick and soft so clings comfortably to skin without you having to lie still or reposition it every five minutes (important, when the recommended time is 30 minutes) They're absolutely drenched in a mixture of hydrating ingredients and plant-based antioxidants anise and pomegranate extract. Use on the day of a party at least an hour before you need to put your makeup on to give all that goodness time to sink in. Compliments and questions about what you've used are a certainty.
Buy Tony Moly I'm Real Elasticity Pomegranate Sheet Mask, £6 at thisisbeautymart.co.uk
Starskin Dreamkiss
I know you're sceptical about needing a lip mask, I was too. I'm not about to claim that this is an everyday staple, but, if your lips are prone to peeling, chapping or papery dryness during winter these really are the business. Scrub with an old toothbrush first (or MUA Lip Scrub, £3, if you prefer) then pop on a cartoonish paper pout for 15 minutes so the buttery hyaluronic acid and coconut juice formula can work its magic. You'll be left with super-soft lips, little lines temporarily plumped and a perfectly smooth surface for even the boldest matte lipstick.
Buy Starskin Dreamkiss Lip Mask, £8.50 at Amazon.co.uk
Skyn Iceland Face-Lift-In-A-Bag
Firstly, what a name! More of a firm rubbery patch than a sheet, these assorted shapes target those awkward lines we all hate but that are so rarely served by traditional skincare - forehead crinkles, smile lines et al. They feel slippery and cool, which is quite pleasant, then once stuck on, push a blend of proteins, peptides and seed oils right into the root of the problem to effectively firm and plump.
Buy Skyn Iceland Face-Lift-In-A-Bag, £12, from Amazon.co.uk
Skin Laundry Hydrating Radiance Facial Treatment Mask
Skin Laundry's signature treatment - a 15-minute laser and light facial with a formidable waiting list - is rightly hyped, but the accompanying skincare line is well worth a look too. These masks are a perfect 'pop it on in the bath' pre-party trick. You only need to wear it for 10 minutes to deliver the goods - actives hyaluronic acid (hydrating) and niacinamide (tone-improver) as well as some nice soothing plant-based ingredients like apple and watermelon extract and nourishing seed oil. Skin is left juicy and healthy-looking but not overloaded, making this a particularly good fit for oily or combination skin.
Skin Laundry Hydrating Radiance Facial Treatment Mask, £46 for 5, at Libertylondon.com