The Secrets Of Natalie Imbruglia's Youthful Look, Aged 43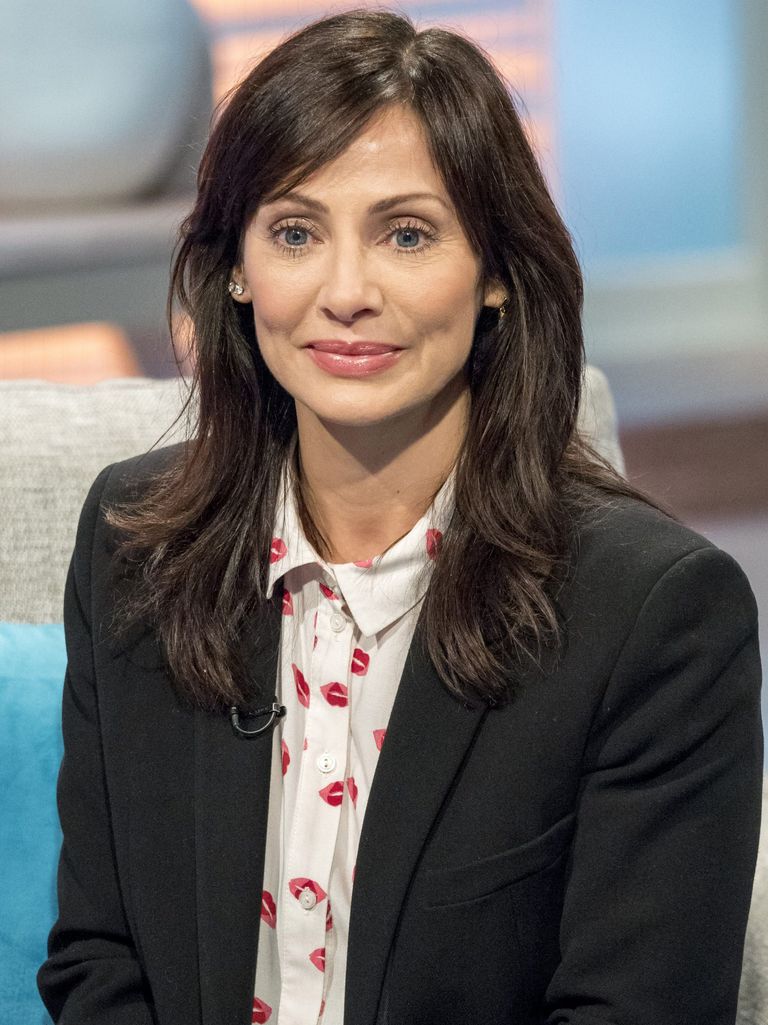 (Image credit: Ken McKay/ITV/REX/Shutterstock)
Natalie Imbruglia appeared on Lorraine this week, looking far younger than her 43 years.
The star showed barely any difference in her appearance from her Torn days, leaving many to wonder how she stays looking so youthful. Fans were quick to praise her age-defying looks, taking to social media to express their admiration.
Natalie makes sure to touch all bases when it comes to looking after her appearance, paying attention to her diet, exercise and skincare regime, and we can reveal exactly what her top tips are...
Diet is everything
Natalie has professed to sporteluxe that "a clean diet works wonders for my skin. I eat a lot of green vegetables and try to keep very alkalised. If my body gets too acidic my skin breaks out."
She also told ES Magazine that she is a fan of an 'Ayurvedic' diet. Ayurveda is an ancient healing system, originating in India which aims to restore balance to the body.
MORE:This £7 'Miracle' Hand Cream Is Amazon's Best Seller
When it comes to skincare, she praises one special ingredient
Natalie is a BIG fan of skincare, and even has her own range, Iluka. In an interview with Beauticateshe talked about her skincare line, describing herself as a "good guinea pig" due to her sensitive, acne-prone skin. "If they don't trigger my acne, I know it's a really good product," she explained.
The Illuminising Pearl Primer from Iluka is the key product she uses to keep her complexion clear and youthful. The primer has real pearl powder in it, which creates the vibrant glow you can see on Natalie's face.
Another favourite product from her own range is the Luxe Night Cream. Speaking in an interview with Beauty Heaven,Natalie revealed: "It's great for cell rejuvenation and is a bit richer than the day cream, so it's perfect to apply at nighttime. I also use it when I'm flying to keep my skin hydrated."
Exercise can give you that healthy glow
She has professed her love of yoga, telling Sporteluxe, "Yoga plays a huge part of my workout". She is also a fan of Tegan Haining, who is the author of The 7 Day Quickie,which promises results in just seven days!
According to her website, Haining believes "you don't need to train hard everyday in order to get a fit body. Understanding how to eat, when to train and educating yourself on proper eating and lifestyle habits all go together in maintaining a healthy tight and toned body – which you can have and not feel like you are missing out on any of the fun."
Her top tip for problem skin is...
In terms of how she treats her acne, she is very clear - don't touch it.
She told Cosmopolitan magazine:"With proper acne, the kind of thing I have, you can't go anywhere near it – if you try to squeeze it, it can spread.
"This facialist in LA, when I was living there, told me only to touch a pimple if it's on your jawline or up high, anywhere else and it spreads. The only thing to do is use the right products and prevent it."
And when it comes to make-up, less is more
Overall though, they key to Natalie's look is moderation, she has admitted to wearing too much makeup when she was younger.
She told Beauty Heaven:"I think sometimes you get carried away and over-do it. A lot of makeup suits some people, but on me it's just too much - plus it can age me. Most men will tell you that less is more!"
With a routine like Natalie's, we'll all be rolling back the decades in no time.