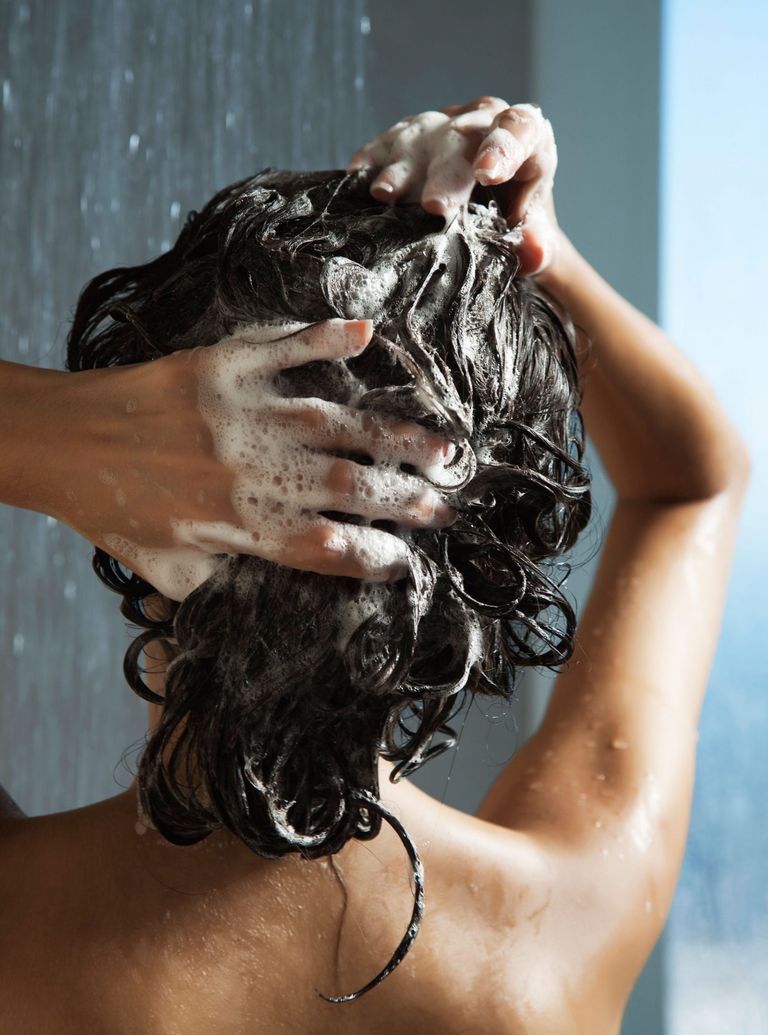 (Image credit: PhotoAlto/REX/Shutterstock)
It seems like every few weeks we hear about a new way to wash our hair that'll ensure perfect locks. It used to be washing hair once a week, then it was washing hair with conditioner (or the co-wash/no shampoo method). Now, some hairstylists are recommending shampooing twice in one wash, a method known as double shampooing.
Double shampooing isn't your run-of-the-mill "lather, rinse, repeat" method. It's actually a strategic way of washing your hair to clean it while helping it absorb the actual benefits of the shampoo. According to celebrity hairstylist George Northwood, this method "creates a better surface for the products to work and be absorbed."
Hop in the shower and wet your hair. Then, use a sulfate-free shampoo for your first wash. We recommend Pureology's Strength Pure shampoo, £16.50. Concentrate your washing at the scalp. If you have really dry hair, you can go in with cleansing shampoo oil. We like the Shu Uemura Art of Hair Cleansing Oil Shampoo, £32. Rinse, then go in for wash number two. You can use the same shampoo, or you can go with a moisturizing and nourishing shampoo like the Wella Professionals Enrich Moisturising Shampoo, £12.90 if you're fearful of over drying.
Eventually, according to Northwood, "The hair will become a lot stronger, shinier and healthier" after implementing this method.
What's great about this method is that because it really really cleans you hair, you can go longer between washing it. So while you'll be using more shampoo per shower, you won't be doing it every day. And if you've noticed that your hair sometimes remains greasy even after washing, this method could also help cure your hair woes by really allowing that cleanser to penetrate deeper, leaving hair voluminous and soft.
Finish the method with a nice deep conditioner if you really feel like you need some TLC. If you have fine hair, celebrity stylist Chuck Amos recommends jumping out of the shower after shampooing and coating your ends in a treatment like Bumble & bumble's Mending Mask, £31. Wait 5-10 minutes and then rinse the treatment out. For thicker, coarser or curly hair in need of a more intensive treatment, implement some heat into your deep conditioning. You can invest in a self-heating towel turban, or pop your hair in a plastic shower cap and wrap it in a steaming hot towel. The heat will help open the follicle, allowing the treatment to penetrate deeper. Leave on for up to 30 minutes, then rinse.