How to grow eyelashes – six pro tips for your healthiest lashes yet
The experts reveal how to grow eyelashes, fast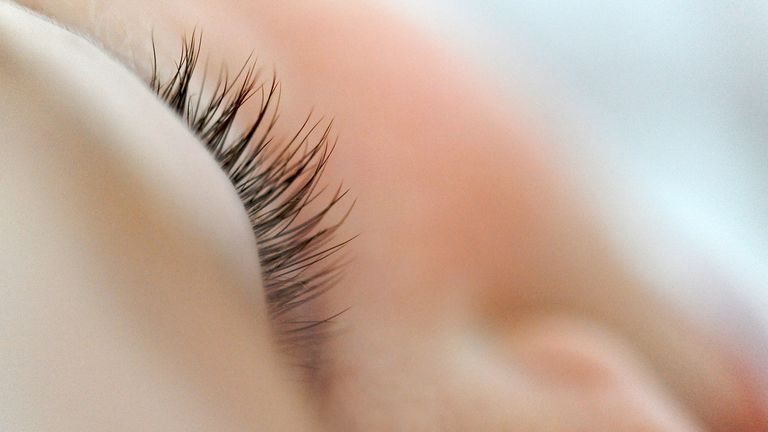 (Image credit: Getty Images)
In terms of universal beauty desires, wanting to know how to grow eyelashes is up there with wanting shinier, swishier hair or  whiter teeth. We'd all like to get longer, stronger lashes without  having to load on the best mascara. And while it's true that, as with any hair, you can't meddle with nature all that much, there are plenty of things you can do to give what you've got a boost.
If you want to know how to grow eyelashes, it pays to think about what's standing in your way. Often reason for less-than-optimum growth often comes down to bad habits. Maybe you're removing your make-up too roughly or some unscrupulous extensions have knackered your natural lashes. Whatever the reason, the good news about bad habits is you can always break them, and here the experts will tell you how.
How to grow eyelashes
1. Use a lash-growth serum
If I told you the Duchess of Sussex has been quoted in US beauty bible Allure magazine, saying, "I [use] Revitalash on my eyelashes, and I swear they are as long as they could ever be," would I really need to say anything else?
Thought not. This cult lash serum isn't just a royal favourite; celebrities and beauty editors alike rave about the stuff, thanks to its peptide, biotin and antioxidant formula. Use it every night on clean lashes. As long as you're prepared to be patient and able to be consistent, you should start to see results within a few weeks.
2. Cleanse with castor oil
Yes, that old nursery favourite, castor oil, can actually boost hair growth and makes a gentle alternative to harsh eye make-up removers. "Castor oil is high in vitamin E and essential unsaturated fatty acids like omega-6 and ricinoleic acid. These stimulate blood circulation on the surface of the skin, giving hair growth a helping hand," explainsJo Webber, ayurvedic practitioner and head of herbal education at Pukka Herbs.
"Replace your eye make-up remover with castor oil to wipe away the day's mascara, allowing the castor oil to coat your lashes and protect them," suggests Jo. "Look for a cold-pressed or cold-processed castor oil for maximum success."
3. Use a caring mascara
If you're interested in learning how to grow eyelashes that are longer and stronger, give them a helping hand with one of the best mascaras for sensitive eyes. Habitual mascara wearers will know they aren't all created equal. Many formulas can dry lashes out, weigh them down or clump them up, making it far easier to pull lashes out when removing eye makeup. 
Luckily, many brands are now paying as much attention to lash care as they are length and volume, resulting in some truly excellent formulas that will help, not hinder, your lash-growth journey.
A perfect example of this is new Diorshow Iconic Overcurl Mascara. The flexible formula and curved brush ensure that lashes are separated, lengthened and curled to perfection without clogging or weighing them down. Even better, the formula contains cotton nectar, a conditioning agent that helps eyelashes stay strong, shiny and supple.
4. Get clued up on ingredients
As with any area of beauty, an inside-out approach is never a bad idea. Consider supplementing your diet with some key ingredients to help healthy lash growth. According to Justine Hextall, dermatologist for Nouveau Lashes, "biotin is important for healthy keratin to strengthen lashes, and plays a role in the growth of thicker hair. Vitamins B5 and B6 also promote healthy hair because your body uses these nutrients to nourish your hair follicles." Try Perfectil Hair Crush Gummies, which contain biotin, B vitamins, selenium and zinc.
5. Be careful with extensions
Lash extensions are a hugely popular treatment and can give eyelashes an instant length and volume boost, but it's crucial you tread carefully.
According to Anne Perry, elite educator at The Eyelash Emporium, having lashes applied by trained technicians is the only way to ensure healthy natural growth beneath them. "Poor knowledge and the failure to plan the correct size, weight and length of lashes for the client can cause long-term damage if applied over a length of time," says Anne. "It can even cause traction alopecia.
"Correctly applied lash extensions should not hurt, lids should not be sore and the lashes should correct any faults in your own natural lash set. They should not be wonky or criss-crossed, and your lashes should not need to 'grow back' after you take the extensions off. They should be nodifferent to how they normally grow."
6. Try haircare for your lashes
It sounds obvious, but eyelashes are hair just like that on your head and body. Much like your crowning glory, it's a good idea to wash and hydrate your lashes gently to boost healthy growth.
"In order to stop breakage, it's important to hydrate and condition lashes," advises Justine. "To ensure your eyelashes remain in optimal health, use Nouveau Lashes Lash & Brow Conditioning Serum as part of your evening skincare routine. The hypoallergenic formula is packed full of nourishing goodness, which protects from pollutants. It also promotes lash growth, strength and can even be used as a primer."