Hairstyles for women in their thirties - short, curly and long styles that flatter
Ensure your next cut looks fabulous with our edit of the best hairstyles for women in their thirties.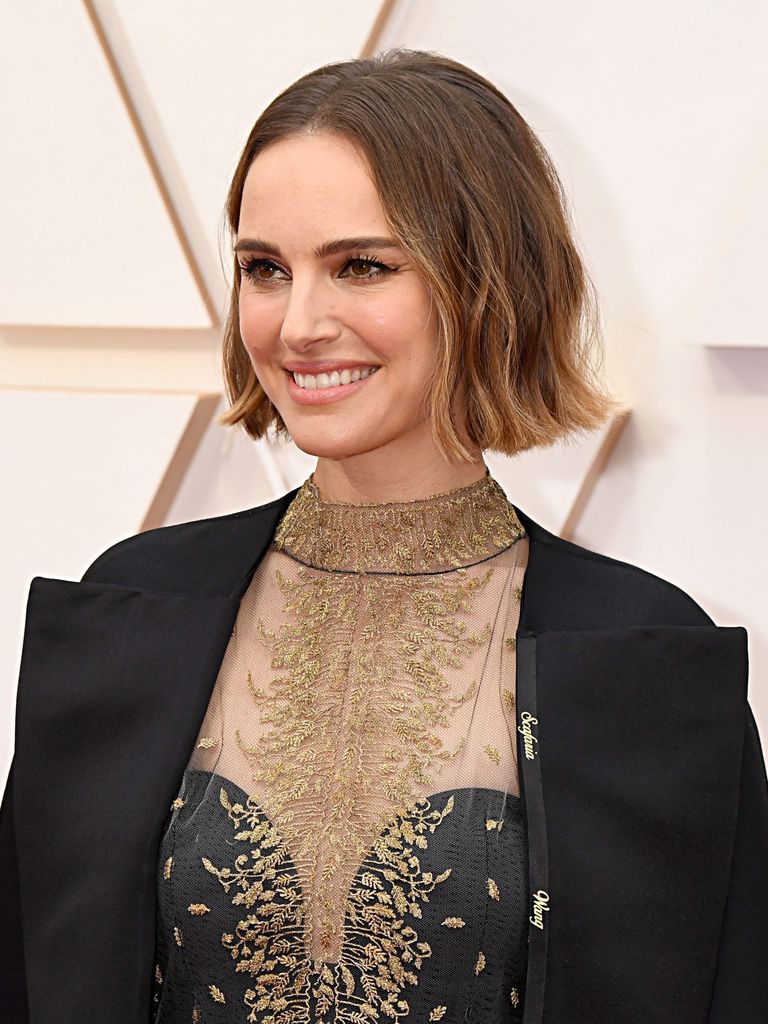 (Image credit: FilmMagic)
Hairstyles for your thirties are some of the most versatile around.
Whatever your skin tone, face shape or hair type we promise there's a hairstyle for you.
There are a range of hairstyles for women in their thirties, so take theopportunity to work some of the new season's hottest haircut and colour trends. Don't let age be a barrier to trying something new!
"In our thirties we want a cut that upgrades us from how we dressed our hair in our twenties," explains Sana D Khan, Director of The London Hairdressing Academy. "So, less 'girly' and moving more towards a more sophisticated look – but without losing youthfulness," she says.
Style ideas for women in their thirties
The wonderful thing about hairstyles to suit women in their thirties is that there's so much to choose from.Sana's suggestion is to go for a "blunt one-length cut with long layers.A huge favourite for injecting a soft femininity to the look is adding subtle feathering to frame the face, as well as an optional wispy side fringe," she recommends. "This looks great for busy women in their thirties. Tousle with some sea salt spray or texture spray."
Or, why not opt for an edgier, short hairstyle or an angular asymmetric cut to show off your bone structure? Colour-wise, think about doing something a bit different, by sampling the low-key, dip-dye colour trend, or a graduated ombre hairstyle.
If you're a curly top, learn to love your waves with a loose ringlet hairstyle. For women with poker straight hair, try a chic updo or fringe hairstyle and think about embracing a honey-coloured hue, subtle yet warm highlights, or a rich copper tone to really turn heads!
The possibilities are endless when it comes to hairstyles for women in their thirties. A good stylist will be able to help you find a flattering look to suit yourskin tone, face shape or hair type, but it's always best to have an idea in mind. Have a look through this selection of gorgeous hairstyles, then show your favourites to your stylist. Don't be afraid to experiment with something new!
Find inspiration for your new look
Take your pick from some of the best short, long, curly and straight hairstyles for women in their thirties...
Meghan, Duchess of Sussex
Meghan Markle is our ultimate hair inspiration. She's mastered the soft loose curl, which gives her a look reminiscent of Old Hollywood.
Zoe Kravitz
'Big Little Lies' star Zoe Kravitz carries a short haircut with aplomb. Tightly cropped then slicked down, the style enables the actress's natural beauty to shine.
Emilia Clarke
The 'Game of Thrones' star always rocks a lob but she also looks fantastic is this very long, slicked back style, which is both classy and contemporary.
Daisy Ridley
For something stylish but a little different, opt for curls. Daisy's hair and face perfectly suit these loose reddish ringlets, and curls can help soften a square jaw.
Princess Beatrice
Princess Beatrice's long luscious locks are more Hollywood than House of Windsor. Loose curls add body and shape to a gorgeously glam look.
Jennifer Lawrence
A timeless look from the Oscar winning actress. This slightly tousled short bob has had layers cut in for texture, while the long side fringe gives definition.
Emma Stone
Super straight and silky, Emma Stone's hair looks both achievable and impossibly chic. Combined with an auburn hue, she looks amazing.
Ruth Negga
Actress Ruth Negga conjures up the 1920s with this striking flapper-style cropped pixie cut that's set with curls.
Priyanka Chopra
The epitome of glamour, actress Priyanka Chopra's long, lustrous hair always looks at its best. Here, it's been lightly waved to add body and evoke the stars of Old Hollywood.
Kristen Stewart
No one pulls off a choppy cut better than Kristen Stewart. This slightly punky style suits a slight fringe to frame the face, while blonde highlights finish the look.
Beyonce
The singing superstar nails the sleek, straight hairstyle here - and it's the perfect look to mimic if you're after some stylish in your 30s. The middle parting helps make the style look incredibly elegant - with the roots of the hair smoothed down to ensure you look groomed.
Lupita Nyong'o
Kenyan-Mexican actress Lupita Nyong'o is an icon of style and always looks great. Here, her afro curls have been loosened then pinned back to create a stunning halo effect.
Jessica Alba
The A-list actress has hair that's seen many styles – and Jessica suits them all. Here, her hair starts straight before cascading into gentle waves that add body to the end of her long locks.
Katy Perry
Katy Perry knows how to sport a quiff and for good reason – she's most likely realised that the cut is cool, contemporary and versatile, and you can wear it with or without dressing up.
Emily Blunt
Do as Emily would do and slick your hair back into a long, low ponytail for an appealingly chic, low maintenance hairstyle that works for both day and night wear.
Blake Lively
Mimic Blake's curly hairstyle with your reliable curling wand or hair straightener! She's gone for tight curls on her long hairstyle, which are coming right back into style.