Epres review: could this bond repair treatment really be better than Olaplex?
Our beauty writer's honest Epres review breaks down whether this talked about bond-building treatment can actually deliver transformative results after just one use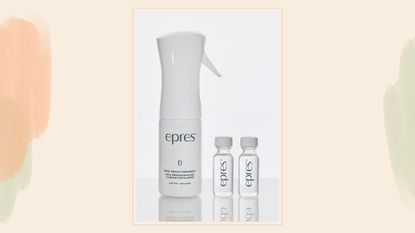 (Image credit: Epres)
Delightfully simple to use and offering noticeable results in as little as 10 minutes, this repairing formula has become our new go-to treatment for damaged hair.
Reasons to buy
+

Very easy to use

+

Impressive results after just one application

+

A little bit of product goes a long way
Reasons to avoid
-

More expensive than Olaplex
Why you can trust Woman & Home Our expert reviewers spend hours testing and comparing products and services so you can choose the best for you. Find out more about how we test.
If you're on the hunt for a powerful at-home hair treatment, you'll want to read this Epres review. Calling itself the "next generation in high-performance hair care", I was expecting big things from this one-step product that is said to be even more effective than Olaplex. With claims like these, I knew I had to get my hands on it as soon as possible.
Bond builders for hair have completely taken off, with the popularity of brands like Olaplex and K18 becoming some of the most talked about in the haircare world. It seems as though our every need is pretty much covered, with pre-wash treatments, the best vegan shampoo and conditioner, and intensive moisturising masks all available with bond-building benefits. So is there really room for another bond repair product?
I have been using bond builder products for several years now in the hopes of making my dry, frizzy, and bleach-damaged hair slightly more manageable. After hearing about Epres and learning more about its benefits, I was desperate to give it a go and see if it could really change the game for me. After testing it out on my hard-to-manage hair without the use of any other hair maintenance products, these are my honest thoughts.
Epres review: our beauty writer's honest thoughts
What is Epres?
Epres is a spray-on bond repair treatment that works to repair the hair's structure and improve softness and shine too. Bond repair products perform by 'bonding' damaged hair and adding protein to your strands, which helps to add strength and elasticity that may have been ruined by bleaching or heat styling.
The brand was actually founded by the creator of Olaplex, Eric Pressley, and is an even more advanced version of the bond-building haircare that he first created with Olaplex. If you've been weighing up K18 vs Olaplex, there's a new contender in the mix that could blow the other two out of the water.
How to use Epres
One of my favourite things about using Epres is how quick and simple the whole process was. If the best hair masks are your current weapon of choice for the simple application and removal process, you'll want to listen up. The kit you buy comes with one mister bottle and two concentrate solutions, and you can then purchase just the solutions as a follow-up once your first two run out. Here's how it works:
1. Empty a bottle of concentrate into the large mister bottle
2. Fill the mister bottle with water up to the marked line and shake well
3. Spray on dry hair until it is fully saturated
4. Leave on for a minimum of 10 minutes
Packaged in a neat mister bottle that avoids any mess, Epres couldn't have been easier to apply. As I have pretty thick hair it did take some time to ensure that every last inch was covered, but this wasn't at all strenuous or challenging. From first mixing the solution to the time I'd finished applying, it was no more than five minutes. It is then recommended that you leave it on for a minimum of ten minutes to get to work on your hair, and it can be used 1-2 times a week.
Unlike many other treatments for damaged hair, especially bond builder ones, Epres can be left on for as long as you want. It continues to work for as long as it is left on your hair, so it's really up to you when you wash it out. Although some people do use Olaplex overnight, it isn't recommended that you do so as it can damage your hair. If you prefer treatments you can keep in all day long or as you sleep, Epres can do just that.
I left Epres on for about 25 minutes before washing my hair as normal with the best shampoo for coloured hair and applying a standard conditioner. I then left it to air dry to see how my hair would look naturally and if it made any difference to my frizziness and lack of shine.
Epres ingredients
The ingredients that make up Epres are diethylhexyl maleate, oleyl alcohol, alcohol denat., stearamidopropyl dimethylamine, and the water that you add to create the solution. This jargon probably doesn't mean much, but it is useful to know that Epres is vegan and cruelty free, as well as free from acids, parabens, and gluten, amongst other allergens.
Does Epres work?
With products like Epres, determining whether or not it has worked is sometimes tricky when you're just looking at your hair. Working to repair chemical bonds, there is a lot going on under the surface that we can't spot. However, I could certainly see and feel several differences in my hair after using Epres.
I don't typically let my hair air dry without using one (or several) of the best hair products for humidity due to my natural frizziness, but I was shocked by how smooth my natural waves looked without any interference or need for the best hair straighteners to tame flyaways.
I also noticed that my hair boasted a lot more shine and brightness than I'm used to seeing. Where it is typically dull and crying out for some hair oil, it looked much healthier than it has in recent memory - the key to achieving that expensive looking hair look without going to the salon.
Finally, and probably the most important factor for me, is how soft my hair felt. Unless I have used a leave-in conditioner or at-home keratin treatment, my ends hardly ever feel soft after air drying. But now, even two days after using Epres, my hair is still remarkably smooth and free from straw-like split ends.
Considering I saw all of this after just 25 minutes of leaving the product in, I can only expect even better results if left on all day or overnight. Based on my results and the difference in my natural hair from before I had tried Epres, I can say it absolutely works at repairing and strengthening damaged hair.
Epres review: our verdict
I am seriously impressed by Epres. I am a long-time and devoted fan of Olaplex products, but I can definitely say that I have found the most instant and noticeable results from Epres. It is probably most comparable to Olaplex No.3 in terms of how it works, but I found Epres much simpler to use as it doesn't require you to wet your hair before applying the treatment, which is a huge bonus for me.
It is more expensive than Olaplex but cheaper than K18, so it sits somewhere in the middle of the bond builder price spectrum. A very fair price for a powerful product, it is worth every penny in my opinion. I only used about half of my concentrate-water mixture for one application, so I think those with thick hair could easily get four separate treatments out of the initial kit, whilst those with fine hair will get even more for their money.
Until now, Olaplex No.8 had been my treatment of choice for maximum hydration and shine. Whilst it will still have a place in my haircare routine when I want something extra moisturising or would prefer to use an in-shower treatment, Epres will almost certainly become my new weekly go-to. The entire process from start to finish couldn't have been easier, and it was amazing to let my hair dry naturally without it turning into a matted frizz ball.
If you're looking to invest in a truly powerful bond builder that will easily slot into your haircare routine without too much fuss, you'll love Epres.
How is Epres different from Olaplex?
Both bond building treatments work in a similar way, however the way you apply them, how long you leave them on for, and the results you get are slightly different. Whilst Epres is applied to dry hair and can be left on for as long as you want before washing, Olaplex is typically applied to wet hair and should be washed out after 10-20 minutes.
After testing out both brands on my dry and damaged hair, I have found that Epres has more instant noticeable results, and the treatment process is easier for me.
Can I sleep with Epres?
Absolutely! The brand notes that "the technology continues to work for as long as you have it on your hair so feel free to spray and go or even sleep in it." It is totally safe to sleep in and could be very beneficial for hair that needs some extra TLC.
What's better, Epres or Olaplex?
In my experience, Epres performs better than Olaplex. However, the answer may differ depending on your hair type and what you hope to achieve. I find both brands to be very effective and Olaplex will always have a place in my haircare routine, however I got the most instant and noticable improvements after using Epres.
Sign up to our free daily email for the latest royal and entertainment news, interesting opinion, expert advice on styling and beauty trends, and no-nonsense guides to the health and wellness questions you want answered.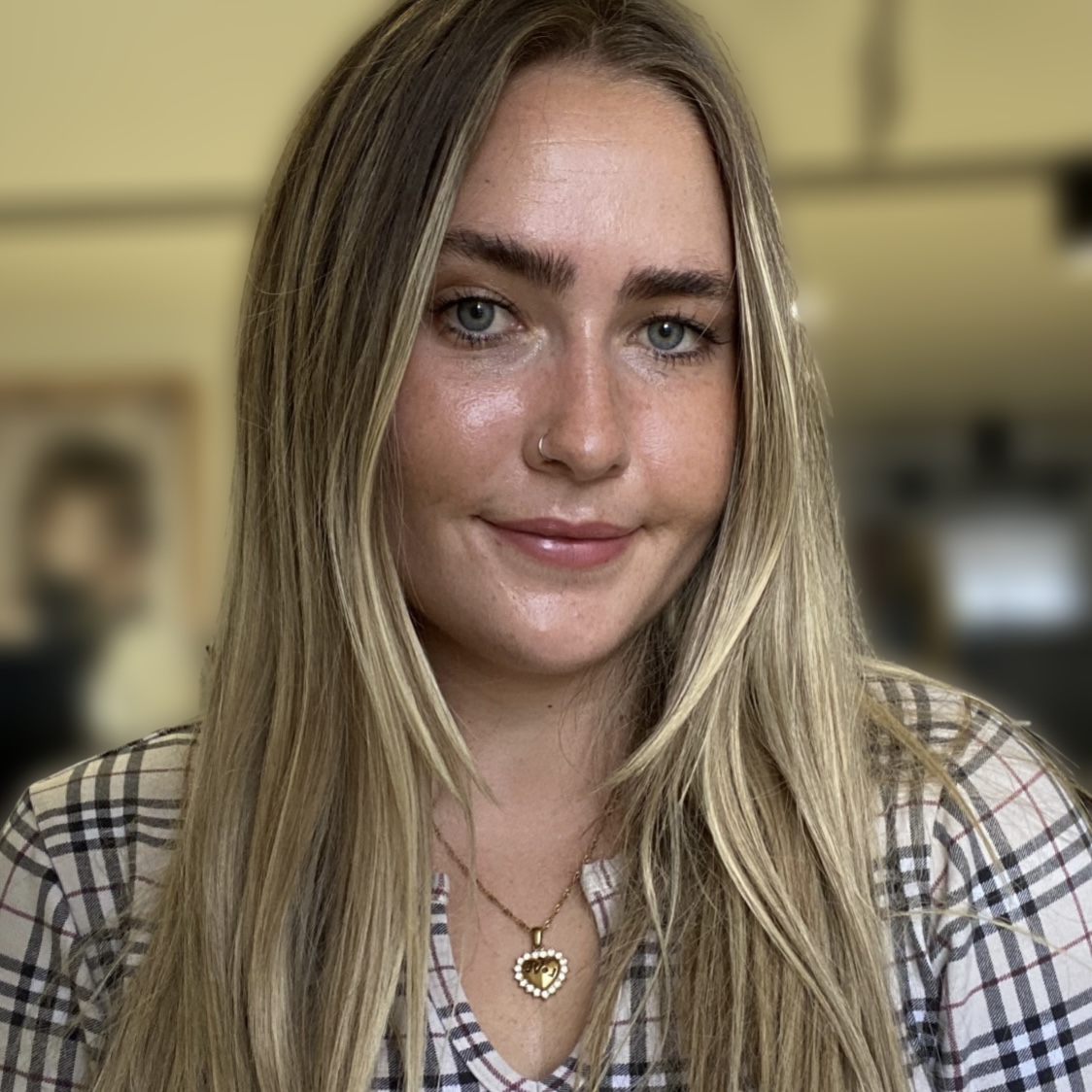 Amelia joined woman&home in 2022 after graduating with an MA in Magazine Journalism from City University and is now a senior writer. She began building her career as a lifestyle journalist after completing a fashion journalism course at the Condé Nast College of Fashion & Design in 2019, writing for a variety of titles including OK! magazine, New! magazine and Notion on topics such as sustainable fashion and entertainment. She specialises in fashion and beauty content, covering everything from product reviews and nail art trends to reporting on fashion weeks and the best-dressed celebrities at red carpet events. With a keen eye for lifestyle trends, she is always on the lookout for the latest products and brands to hit the market.