The affordable beauty products Olivia Colman used for glowing skin at the Oscars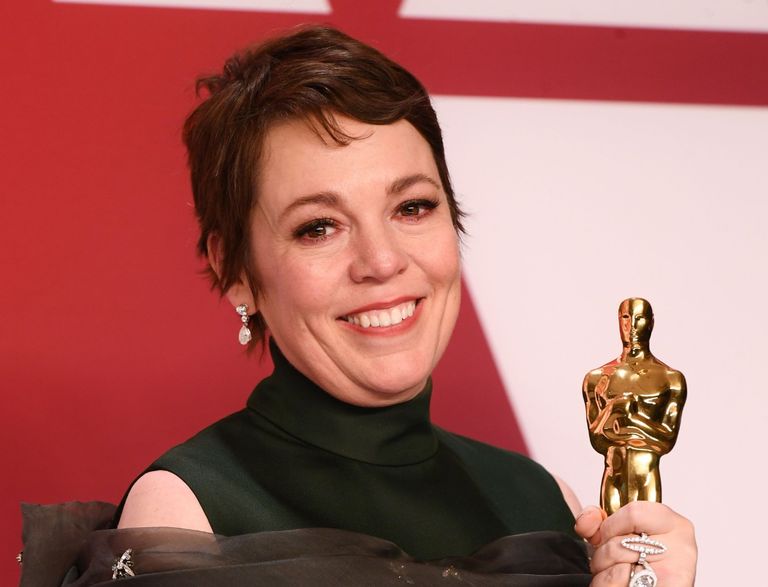 Olivia Colman looked flawless when she accepted her Oscar for Best Actress, and the beauty products that were used to help give her such glowing skin have been revealed.
We can all agree Olivia Colman stole the show with the Oscars.
Her hilarious yet touching speech had the audience in stitches and her emerald green dress was simply striking. She was styled to perfection, which has left everyone wondering what beauty products she used. Well, we might just be able to help you out.
It has been revealed Olivia Colman's make-up artist, Sarah Uslan, used skincare products from Emma Hardie including plump & glow hydrating facial mist, midas touch revitalising eye serum and moisture boost vitamin C cream.
The skincare brand congratulated the 45-year-old on her success at the Oscars in their post describing the beauty products that has been used by Olivia's make-up artist.
The message read, 'Congratulations to the wonderful #OliviaColman on her #Oscars win Celebrity makeup artist @sarahuslan used @emmahardieskincare Plump & Glow Hydrating Facial Mist, Midas Touch Revitalising Eye Serum and Moisture Boost Vitamin C Cream to plump, hydrate and brighten her skin ready for the red carpet #Oscars'
Fans shared their love for Olivia's make-up with one person saying, 'She radiated' while another person said, 'I love her! Beautiful inside and out. Bravo @emmahardieskincare'
So what are the products and how do you get a hold of them?
The plump and glow hydrating facial mist, which aims to help hydrate your skin and even out the skin's complexion, is £42 and can be found here.
The midas touch revitalising eye serum promises to lift and tighten the skin around the eye area as well as smooth fine lines and costs £49.
The moisture boost vitamin C cream is £49.00 and helps to reduce visible signs of ageing whilst leaving skin looking brighter. And Olivia Colman has showed us it obviously works!
The products can also be found at Cult Beauty.
Gavin McLeod-Valentine also deserves credit when it comes to giving Olivia Colman her stunning glowing skin on the big night. He is the director of studio services for skincare brand Intraceuticals and has become very popular with celebrities.
To read more about the national treasure's speech, read here.
Will you be stealing Olivia Colman's beauty products for a film star glow?
Rachel Howatson is a digital writer who works across a range of publications. Whatever your passion, whether it's hillwalking, cooking, gardening, running, socialising or even sleeping, she'll likely have written about it.