TikTok skincare hacks that'll leave your skin glowing—top facialist reveals all
The everyday products can even be found in your kitchen!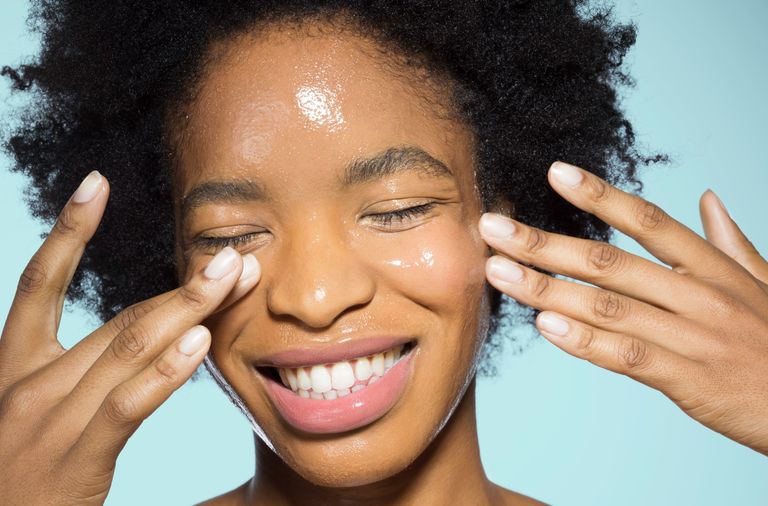 (Image credit: Jonathan Knowles)
Most of us love binge-watching TikTok for funny memes, dance routines or cleaning hacks—but skincare hacks can be hit or miss.
However, one London facialist has revealed that two common kitchen ingredients are great for natural skincare, and TikTok agrees, with numerous videos using eggs whites and bananas in homemade face masks.
Whether you love trying out the best eye creams or are always searching for the best facial cleansing brushes, these natural skincare hacks can help to get rid of dead skin cells and firm up wrinkles around the eyes—leaving your face glowing.
---
There are some skincare TikTok hacks you should avoid, but one popular hack is to use egg white, sugar and yoghurt as a facemask, with some TikTok videos applying the mixture straight to the face, while others apply it over a sheet mask.
Nadia Suliaman, facialist and cofounder of Forbici London says the benefits of an egg-white facial are huge. "The complex peptides present in eggs tone the skin and make it firm, while yoghurt can help to get rid of blemishes and cleanse the skin. The abrasive nature of sugar can help in sloughing off dead skin cells, making your skin look brighter," she says.
While banana face masks are also growing in popularity on the social media site and Suliaman believes it's down to the natural antioxidant properties in the fruit. The mask work as you mash up the fruit and add honey and olive oil.
Suliaman explains the benefits of the ingredients, "Banana not only moisturises your skin but can also protect it from free radical damage with its antioxidant properties. This can help reduce the signs of ageing. Honey and olive oil are humectants and contain antioxidants that can repair damaged skin cells."
Other popular skincare hacks on TikTok show how to massage the face to help smooth out wrinkles and lift deep lines. Suliaman believes you can give yourself a natural upper eye and brow lift by using a quick technique - which will see results in your forehead and upper eyes after just a week.
"Place the three middle fingers of each hand directly under each eyebrow and lift your eyebrows up and slightly outward for a count of five. Remove your hands and take a deep breath before returning your fingers to the starting position underneath your eyebrows.
"Do another repetition, but this time hold it for a count of 10 and close your eyes by the seventh second. Take a deep breath to relax your facial muscles, and repeat this exercise two more times for a count of 10."
Sarah is a freelance writer - writing across titles including Woman & Home, Fit & Well, Tech Radar and the BBC. Covering a variety of subjects, including the royals, celebrities and trends in beauty, fashion and wellness - her biggest passions are travel and fitness. She can normally be found trying out the latest fitness class or on a plane to an exotic destination (pandemic allowing) - or writing about either of them.