This new face cream that treats menopausal skin problems has rave reviews on Amazon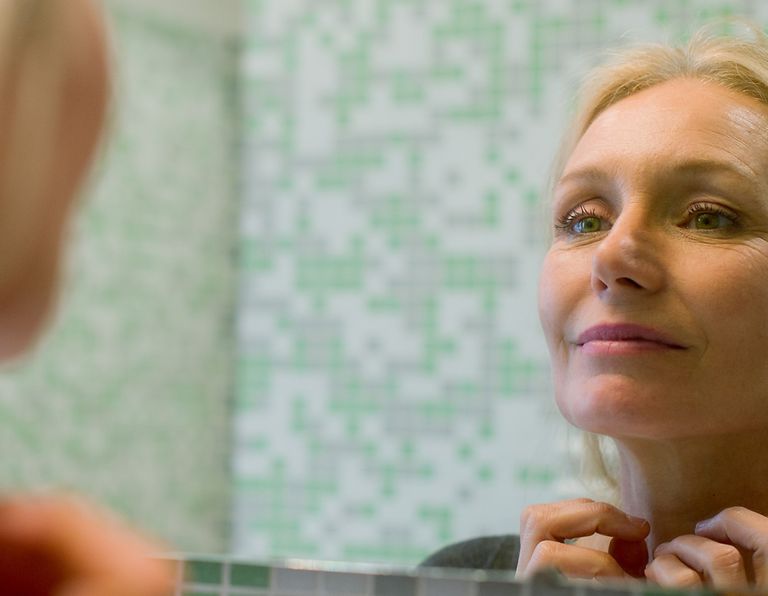 The menopause can affect women in a number of ways from hot flushes and sweats to exhaustion, but there is a sign of menopause that is less discussed and that's the negative effect it can have on your skin.
Skin can become thinner for menopausal women and can appear less elastic. In general, skin can look more tired and cause women's skin to lose its all-important glow.
But a new product has just hit the shelves and it could be just the magic wand to zap away the unwanted effects of menopause you are looking for.
Neovadiol Phytosculpt from Vichy is a firming balm for menopausal skin that promises to reinforce, tighten and redefine neck and face contours.
Unlike many creams, this formula is neither greasy nor sticky and leaves skin feeling and looking hydrated, while targeting the visible signs of ageing.
A huge 87% of women said their skin felt revitalised after using the product.
The Neovadiol Phytosculpt neck and face cream has received a number of 5 star reviews and customers have been sharing their positive experiences online.
One reviewer said, 'Is luxurious and lightweight treatment for neck and face.You see/feel the results even after using it twice. Skin is firmed and lifted. Easy to apply. Its great for reducing puffiness and generally smoothing the contours of the face and neck. I absolutely love it!! Its a miracle for my skin.'
Another happy customer said, 'This may be my favorite Vichy product at the moment. I love the smell and texture of this cream and its great even for very sensitive skin like mine. You can actually feel this cream working right after it has been applied. Fantastic for tightening and hydrating the skin especially on my neck, I have seen a huge improvement and I have only been using this for the past few weeks. This is definitely being added to my morning and evening skincare routine, this one will be hard to beat!! Thank you Vichy for another amazing product!!'
And what's even better, this product is suitable for all skin types.
A 50ml bottle will cost you £30 and if you fancy trying the product for yourself, you can buy the cream here.
Will you be waving goodbye to menopausal skin with this new dreamy product?