Our beauty editor's must-have L'Oréal hyaluronic acid serum is now less than half price for Prime Day
The perfect opportunity to snap up this L'Oréal hyaluronic acid serum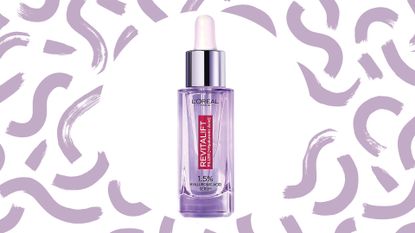 (Image credit: Future/Amazon)
Any skin-saving serum is a must-have for us, but this L'Oréal hyaluronic acid serum is up there with some of our all-time favorites.
However, unlike some of the drugstore brand's other products, it will set you back a little more than you might expect. So luckily for anyone who's desperate to get their hands on the Revitalift Filler serum, it's not on offer in the Amazon Prime Day sale.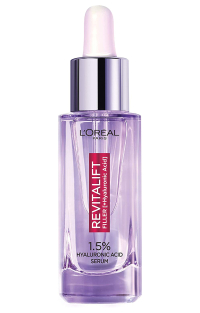 (opens in new tab)
L'Oréal Paris Hyaluronic Acid Serum Revitalift Filler: $34.51 $15.09 (save $19.42) (opens in new tab) / £24.99 £10.93 (save £14.06) | Amazon (opens in new tab)
L'Oréal Paris Revitalift Filler Hyaluronic Acid Serum is expertly formulated with 1.5% hyaluronic acid—everyone's must-have hydrating ingredient. The deeply quenching serum sinks in quickly and plumps the skin from underneath. It's a potent hydrator and yet non-irritating and thanks to the light texture. No matter what your skin type or how extensive your skincare routine (opens in new tab), this bestselling serum would make a stellar hydration hit.
The star ingredient of this lightweight serum is hyaluronic acid (HA), a sugar molecule that can hold over 1000 times its own weight in water. This molecule not only draws moisture into the skin, it also keeps it there to plump from within.
As one of the best hyaluronic acid products on the market, it gives a juicy glow, can make dry or tight skin feel more comfortable and plumps up lines.
Not only does L'Oréal Paris Revitalift Filler +Hyaluronic Acid Serum contain 1.5% pure hyaluronic acid, that HA is split into various molecular weights so it works at different layers in the skin. Use it as your first step after cleansing then apply your normal cream on top for visibly plumped skin.
Whether you're looking for skincare for oily skin or skincare for dry skin, this will fit the bill. It even works in skincare routines for sensitive skin, thanks to its well-balanced formula.
What our beauty editor thinks of the L'Oréal hyaluronic acid serum
If you've never heard of the cult product's skin-saving powers, our beauty editor needs you to know about the revitalizing serum, as it's one of her top recommendations (along with the L'Oréal Pure Retinol Serum too).
"Being a Beauty Editor involves doling out a lot of extracurricular advice. Not that I mind—I'm never stuck for conversation at parties and it's nice to feel useful," says w&h beauty editor Fiona McKim.
"The only problem is nobody knows your skin better than you. And truthfully, lots of us don't understand our own skin all that well in the first place.
"However, it is hard to make sage recommendations based on what's usually a five-minute conversation three G&Ts in—especially as we have all such different skin needs. Thank god then for those rare products like the Revitalift Filler Hyaluronic Acid Serum that I'd be happy to recommend to anyone. Ones that are effective without being aggressive, offer a benefit that everyone wants and are not prohibitively expensive no matter what your budget.
"Young, old, oily, dry - whatever your skin type there's not a face out there that wouldn't love this wonder product."