I tried L'Oreal's new Pure Retinol Night Serum for a month and these are my honest thoughts
It's been 22 years in the making so this packs a serious anti-ageing punch.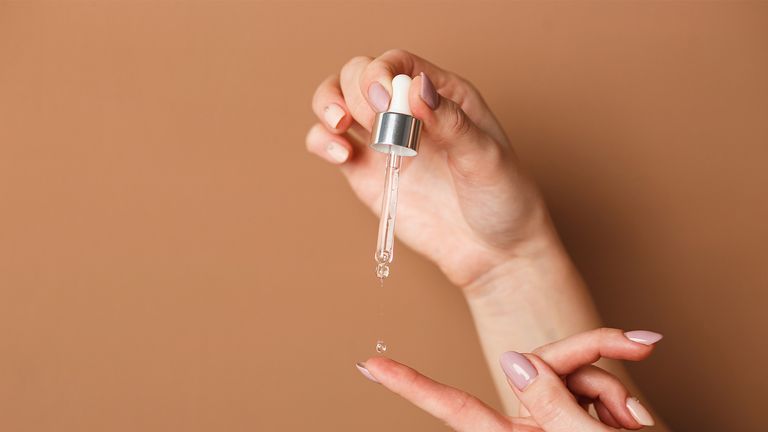 (Image credit: zsv3207/Getty Images)
Pure retinol sounds scary given vitamin A's reputation for causing dryness and irritation. But with the new L'Oreal Paris Revitalift Laser Pure Retinol Night Serum you have nothing to fear. I should know as I'm one of a select few beauty editors who have tried it for the past month.
I'm also a good barometer for anything retinol related having tried both over-the-counter creams as well as a super potent, prescription-only regime that took my skin into snowflake territory for three months. 
So how does L'Oreal's Pure Retinol Night Serum fair by comparison? Well the fact that it has been 22 years in the making should give you some indication as to how scientific research has gone into this product. In terms of skincare nous, L'Oreal enlisted an independent, international board of dermatologists to test and validate the formula.
More from woman&home.com:
Speaking of dermatologists, they tend to agree on one thing: retinol sparks change in the skin by increasing cell turnover and revving up collagen production. Yet despite its glowing reviews, retinol also lives under a degree of controversy as it can leave skin dry, flaky and irritated.
So the fact the L'Oreal's Pure Retinol Night Serum contains 0.2% retinol is no mean feat as this is normally a starting dose for many prescription brands.
But, actually, the amount of retinol isn't what's key here, even though it tends to be the first question we ask. It's the proprietary technology that makes this serum a game changer. And it is a total game changer. Especially for just $29 [£24.99] and if you like the idea of a product waking your skin out of its sloth-like slumber so it looks brighter, more even toned and smoother.
L'Oreal has created something it calls Retinol Stabilisation Technology. First, it helps protect the retinol from sunlight and air, which can render retinol ineffective. Secondly, it keeps the retinol in the formula stable, which allows only a pure form of retinol to be used, not a derivative like retinyl palmitate, for example. So you're basically getting the gold standard, result-driven version of retinol here.
This, says L'Oreal, means the retinol can also penetrate the skin more effectively as more of the active is absorbed. Additionally, there's hyaluronic acid, glycerin and three different types of oils, which also offset any potential side effects.
I have been using the Pure Retinol Night serum in the evenings ever since a bottle arrived at my home. My advice is start slow: I began by using the serum one night out of three during the first week, then every other night in week 2 before building up to nightly use by week three. I also applied the best moisturiser for dry skin over the top if I felt I needed it.
The first week I did experience a bit of tingling but nothing so bad that it put me off using it. It's also important to note that as retinol makes skin more sensitive to UV, you must use a separate sunscreen with SPF30+ on top of the moisturiser during the day.
As my tolerance grew so did my glow and my skin began greedily drinking up the serum whenever I applied it. Mercifully, it's non sticky and absorbs fast so you know the serum is hitting your skin cells not your pillow case. The effects are cumulative, too, so I'm looking forward to seeing my skin after 3 months.
The only thing I take issue with is the use of the word 'laser' in the Revitalift range. I believe in realistic expectations when it comes to beauty and no skincare product is ever going to replicate an in-office treatment. So be under no illusions, the Pure Retinol Night Serum is not going to make you look like you've had laser treatment. 
What it will do, however, is make your skin look fresher, more rested and your elevens less pronounced.  And you can't ask for more than that from a drugstore serum.