Jennifer Lopez's manicurist just proved the vanilla chrome mani is this summer's biggest nail trend
The vanilla chrome manicure is poised to be this summer's biggest nail trend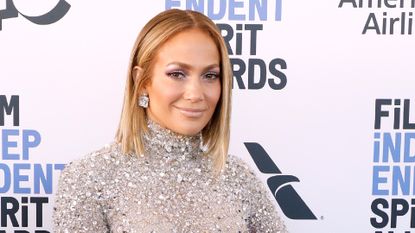 (Image credit: Getty)
With so many nail art trends out there to try, it can be hard to decide what to go for - but Jennifer Lopez's nail artist just gave us some major inspiration with the viral vanilla chrome mani.
Nail art trends are plentiful nowadays and JLo's nail artist Tom Bachik is constantly spearheading new nail designs - he's the genius behind the lip gloss nails that were super popular in winter 2022, as well as JLo's popular floral mani.
But now there's been a new, chic mani in town and we're already predicting is going to be the 'it' mani and one of the top summer nail designs 2023 - it's called the 'vanilla chrome manicure.'
Recently, the celeb nail artist, who has painted the nails of JLo, Selena Gomez, and more, posted a photo of a super chic mani he did for Dee Hilfiger, wife of legendary designer Tommy Hilfiger.
The 'vanilla chrome manicure,' is minimalistic, yet chic, and already everyone wants to recreate it for summer. In fact, the term 'vanilla chrome nails' on TikTok has over 13 million views - so yeah, it's pretty trendy right now. And this isn't the first time we've seen a chrome mani go viral - JLo sported a chrome mani in the past, and have since gone viral on TikTok.
In order to achieve this trending mani, start with a an eggshell color as your base, and apply two to three coats. Then, after adding a top coat over your color, you go in with the magic ingredient - chrome dust. Using an eyeshadow applicator, you spread a shade of chrome dust lightly over the nails, and then lock in again with a top coat to ensure it doesn't rub off.
The finished look is a pearlescent, beautiful mani that's perfect for the summer months.
---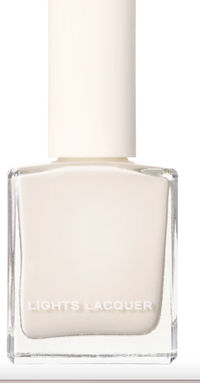 Nail Polish in Soft Cream, $11 (£9) | Lights Lacquer
The perfect color for your next milky or vanilla chrome manicure, apply two coats for ultimate coverage.
You can also mix up your vanilla chrome manicure, adding different spins to it that suit your style. You could add a French tip design, or even add some pearls to the look like Tom did for Dee Hilfiger, making the mani look extra elegant and luxurious.
Madeline Merinuk is woman&home's US lifestyle news writer. She covers celebrity, entertainment, fashion, and beauty news but is also obsessed with internet trends - you can find her reciting trending TikTok sounds out loud at any given time.
After winning multiple student journalism awards for her investigative work, she graduated from Hofstra University in 2021 with a B.A. in Journalism. After graduating, she worked at today.com, the digital site for the Today Show, where she wrote pop culture news and interviewed big-name personalities like Emily Ratajkowski, Haley Lu Richardson, Emma Corrin, and more.
Her personal interests, in no particular order, are: cheese, Joni Mitchell, reading, hot yoga, traveling, having multiple chapsticks in every handbag at all times, and dancing to ABBA songs as if she were in the Mamma Mia movies.