BB vs CC cream: What's the difference and which is the best light base for you?
Trying to decide between BB vs CC cream? They're both brilliant bases with benefits - but which works best for your skin's needs? Makeup experts share their take...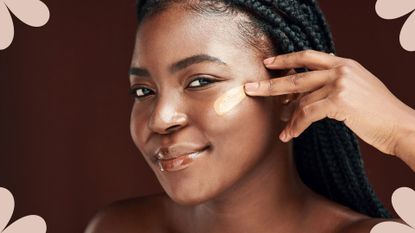 (Image credit: Getty images)
woman&home newsletter
Sign up to our free daily email for the latest royal and entertainment news, interesting opinion, expert advice on styling and beauty trends, and no-nonsense guides to the health and wellness questions you want answered.
Thank you for signing up to Woman & Home. You will receive a verification email shortly.
There was a problem. Please refresh the page and try again.
If you're a fan of a lightweight base, you're probably weighing up BB vs CC cream.
Much like the foundation VS cc cream debate, it comes down to narrowing down exactly what you want from your makeup base. Both BBs and CCs really come into their own when you want a more natural makeup look - they both err on the side of sheer.
Theoretically there's room for both in your make-up routine, but there are scenarios and skin types where one will work better. We spoke to makeup expert and Erborian's Global Head of Marketing Kenza Dahbi to get her take on the BB vs CC cream debate. Erborian is the brand behind one of the best BB creams on the market, and my personal favourite CC cream, so I was interested to get their specific insight into both products.
BB vs CC cream - our expert guide
What are BB and CC creams?
"A BB cream stands for 'blemish balm'," explains Dahbi. "It is a hybrid skincare, makeup base product that offers light-to-medium coverage. Think of them as the lighter version of foundations while offering additional benefits like skincare and SPF."
Dahbi continues, "CC cream stands for 'colour corrector' as the product aims to smooth out and unify any tonal issues in the skin – predominantly redness and dullness. It's another hybrid skincare and makeup base product."
BB vs CC cream - key differences
So far, both bases sound quite similar - especially when it comes to their skincare-first qualities. There are some marked differences that sets both aside in the BB vs CC cream debate, though.
Blemish banishing: The clue is in the name - BBs are designed to treat spot-prone skin and provide coverage without clogging pores.
Coverage: While both offer light coverage, akin to your best tinted moisturizer, BBs have a slightly more opaque finish. If you want more coverage, go for a BB.
The colour of the formula: BBs are usually neutral-toned, like your best foundation. CCs are often white or green and change colour as you work it into skin, blending with your skin tone.
Colour correcting: CC creams are designed to correct unwanted tones in your complexion - whether that's redness or dullness. A BB won't do this.
The finish: BBs are often more matte, to balance out any potential oiliness from acne-prone skin. CCs can be more glowy, but it does depend on the formula you pick.
The application: You can apply BB creams with a brush, sponge or your hands, whereas for CCs the finish is better if you work into skin with your hands, to let the colour correction really get to work.
When to use BB vs CC cream
All skin types can benefit from both, but there are some complexions that will fare better with a BB vs CC cream. Dahbi explains.
"BB creams will cover small blemishes and unify the skin tone whilst giving complexions a velvet finish. It's better for those who are used to more of a lightweight foundation - a medium-light, buildable level of coverage."
"CC creams help unify skin tone in a natural and luminous way. They're perfect for those who use a limited coverage base or want to swap to something lighter. If you have redness or a slightly duller skin type, a CC is the one for you."
How to apply BB vs CC cream
Dahbi flags another key difference when it comes to BB vs CC cream - application. "Most BB Creams can be applied with fingers, a brush or sponge depending on your current routine and preferences, much like how to apply foundation," she says.
"When it comes to CC creams, I'd recommend applying with your fingers. This is because contact ensures the encapsulated pigments burst evenly," Dahbi explains.
Can you use BB or CC cream instead of foundation?
Yes, you can absolutely use BB or CC creams instead of foundation. Similar to the foundation vs tinted moisturizer debate, it all comes down to the coverage you want. Most foundations offer a medium or buildable level, whereas both BBs and CCs are slightly sheerer.
There are, of course, exceptions - there are some BBs and CCs that have more of an opaque finish, in the same way that most of the best serum foundations can have a very barely-there coverage. It's about finding the right formula for you.
Our beauty editor recommends...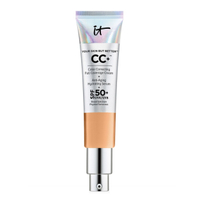 IT Cosmetics Your Skin But Better CC Cream with SPF50
If you're used to the coverage of a foundation, I'd recommend this as one of the most foundation-like CC creams. It's a great place to start if you're looking for the skin benefits of a BB or CC cream, but you're not quite ready for the barely-there base. We're such big fans of this formula that we've also included it in our list of the best foundations with SPF and the best foundations for mature skin.
Which is better for dark circles BB or CC cream?
CC creams are better for dark circles, for their ability to correct dull or dark tones in your complexion. BB creams will help cover them up, but they won't work as well to actually tweak the tone of your skin, which is the real key to concealing dark circles.
Our beauty editor recommends...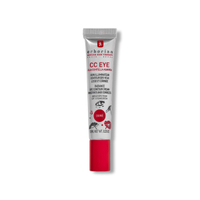 Erborian CC Eye Cream
A hybrid between a CC cream, a concealer and an eye cream, this triple threat really earns its spot in your beauty kit. Not only will it instantly correct any dark tones and cheat a more illuminated under-eye look, it's also infused with skincare ingredients to brighten the area over time.
BB vs CC cream - our beauty editor's verdict
It's clear to me from this BB vs CC cream deep dive that both bases have brilliant benefits. I'm a fan of hybrid beauty products, real multitaskers that give you more bang for your buck, and both BBs and CCs really deliver on that front. They're skincare-first makeup products that benefit your skin in the long run while making them look instantly better - pretty dreamy, right?
I'd recommend BB creams to people with blemish-prone or oily skin who want a buildable coverage that won't clog pores. If you have redness, dullness or sallow skin, a CC will give your skin a luminous finish, without having to pile on a foundation, highlighter and blush. The result is a real 'your skin, but on a good day' look.
For me personally, CCs have the slight edge - I love the instant difference of the colour correction, with skin looking glowier and more even in a matter of seconds. It feels sort of miraculous, especially when I'm having a particularly slug-faced grey day.
Sign up to our free daily email for the latest royal and entertainment news, interesting opinion, expert advice on styling and beauty trends, and no-nonsense guides to the health and wellness questions you want answered.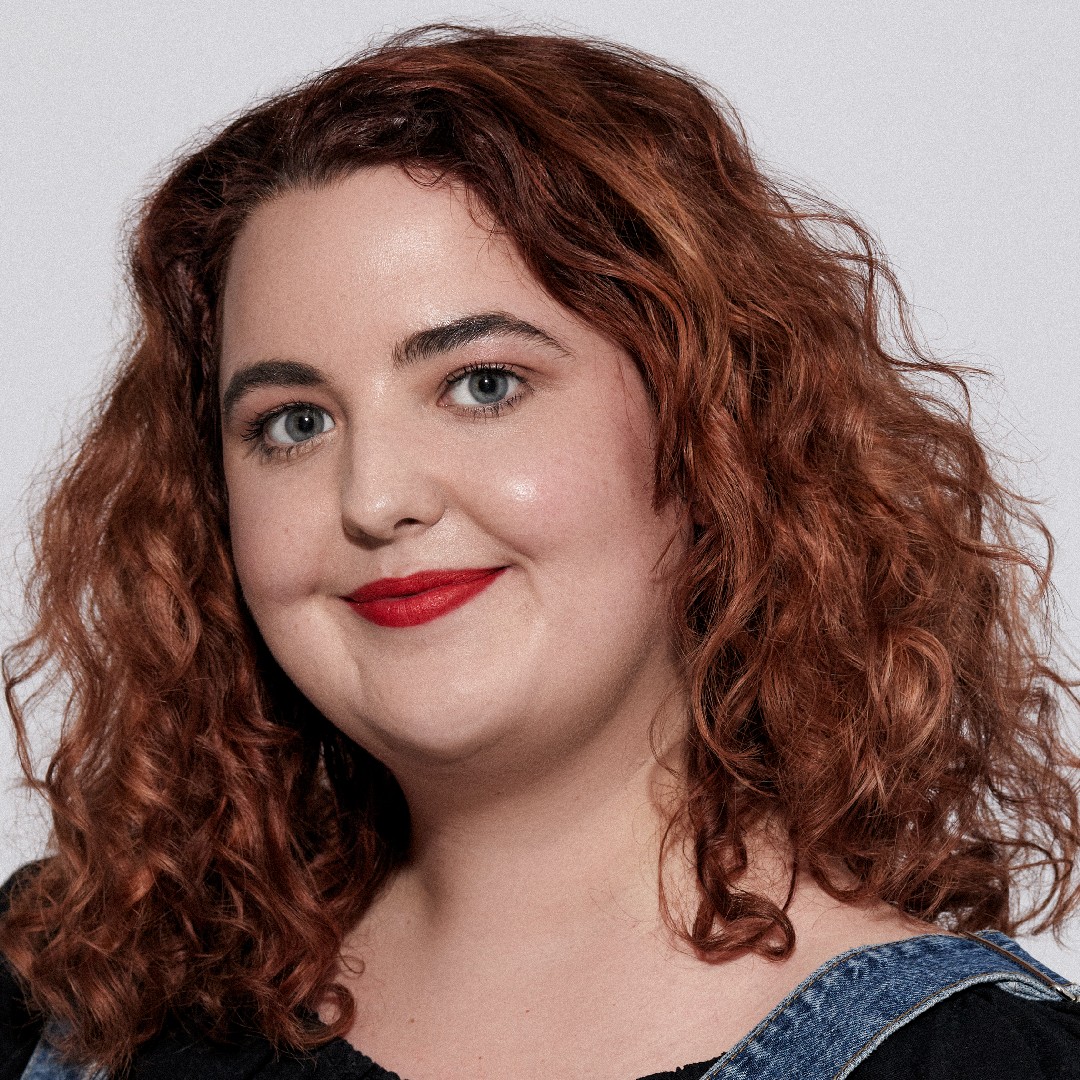 Rhiannon Derbyshire is the Senior Beauty Editor for Woman & Home and other publications.
She started interning for glossy magazines while working alongside her Fashion Journalism degree. There, she was lured to the beauty desk, seduced by matte lipsticks, posh shampoos, and every skincare product imaginable. 10+ years into her career, she can confidently tell you why the best mascaras are always high street, and why SPF is a non-negotiable all year round. Ask her about her curly hair routine, skincare minimalism, and how to find the exact right red lipstick