How to get the best deals on hotels, according to industry insiders
Discover the inside scoop on how to get the best deals on hotels from our guide, put together with the help of travel industry experts and insiders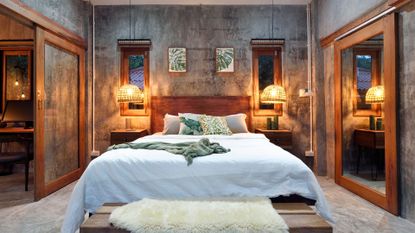 (Image credit: Getty Images)
Knowing how to get the best deals on hotels possible is essential holiday planning knowledge these days, with prices surging and the demand for travel both domestically and abroad still rising.
Searching for the best holiday deals and cheapest hotels can feel a little overwhelming these days. The internet has given us infinite choice, endless information and numerous booking sites to scroll through. Often, the same hotel will be listed at varying prices on different websites, some of which leave us questioning their authenticity.
However, there are plenty of genuine price comparison and holiday deal websites out there that do offer the chance for you to book rooms at affordable prices. It's just about knowing where to look and how to get the best deals on hotels like an industry expert - so here's an insider's guide to doing just that...
What makes hotel prices fluctuate and how often do they change?
Hotel prices aren't fixed, so you can use a variety of hacks, comparison sites and cashback sites to bag the best deals on hotels possible when you travel.
According to Skyscanner (opens in new tab): "Room availability and customer demand have the biggest influence on hotel prices." This simply means that hotel prices go up when demand goes up. During the peak holiday season and around large events, we can expect to pay more for a hotel room, as more travellers will be looking for rooms.
Make sure to check if the destination you are planning to visit has any large events such as concerts and big exhibitions, and avoid booking hotels over these dates if you want to save money. Also keep in mind that the best places to visit in July and August for the weather will also be the most popular with families during the school summer holidays, so hotels in these regions will be selling rooms at top prices during these months.
Hotel prices can fluctuate frequently, so you'll need to search for deals across multiple hotel booking sites and also see if the hotel has frequent sales or a loyalty programme.
What is the pricing for hotel rooms usually based on?
Hotel pricing strategies can vary but generally rooms are priced based on factors such as seasonality, BAR (best available rate), group rates and occupancy. This means that hotels can offer lower room rates from Monday to Thursday since occupancy can be low mid-week. The prices will go up on the weekend when demand is typically higher.
Dynamic pricing is also used by hotels and is a strategy where demand is monitored nonstop and then rates are adjusted to keep them at an optimal level.
Of course hotel room prices are also dependent on more obvious factors like star ratings, room size, location and amenities offered. When you're booking into the best luxury hotels in the world there's always going to be a high price tag attached, no matter when you travel or book.
How to get the best deals on hotels according to travel industry insiders and experts
1. Use price comparison sites to search for hotel deals
If you want to check lots of hotel prices at once to find the best deals, use a hotel or travel comparison site to see an aggregated list of hotels and then filter by lowest price.
Remember, different comparison sites search different booking sites, so it is worth checking a few options when searching for the best deals on hotels.
"At icelolly.com (opens in new tab) and Travel Supermarket (opens in new tab) you have the ability to search and compare millions of holiday deals in one place, which will save you time scouring the internet" explains Chris Webber, head of Holidays and Deals at Ice Travel Group.
2. Book mid-week
If you're flexible with your travel dates, you can potentially save money by booking a mid-week hotel stay. Some hotels offer cheaper prices during the week if demand is lower.
They may also have flash sales, packages and special discounts for stays during the week, so make sure to do your research and sign up for newsletters and updates from your favourite hotels.
"Especially outside big cities and business centres, hotels are almost always less expensive during the week rather than on weekends," says travel expert and blogger Charles McCool. (opens in new tab)
"Keep that in mind when planning trips and alter your itinerary if necessary to save a lot of money," he adds.
Another bonus of a mid-week stay is that hotels can be less crowded during this time, leaving you to take full advantage of quieter facilities and shorter queues.
3. Use cashback sites
Consider using free cashback sites for booking your next hotel and you could get an added cash bonus to put towards your travels. Cashback sites will pay you a cash reward when you click through them to buy goods or financial products and to use comparison sites.
Currently, you can get up to 11% cashback by using Quidco (opens in new tab) to book your hotel via Hotels.com (opens in new tab). You can also earn 4% cashback on Booking.com (opens in new tab) and 4% on Travelodge bookings.
They also have additional travel-related cashback options including flights, transport and travel insurance, so you can soon rack up the cash rewards if you play it smart.
Be aware though that it's a bit of a long game with cashback, as these sites can often take months to pay out. So, you might be better off searching for a deal on a price comparison site instead.
4. Utilise OTAs
By using OTAs (online travel agencies), you can save money on your hotel booking, compare prices and use a variety of filters to find your ideal stay. One of the best OTAs out there is Booking.com (opens in new tab). It's an easy-to-use hotel booking platform that has clear pricing with no hidden fees and offers free cancellations on many of its listed hotels.
You can also filter your hotel search in a destination using different criteria including price, deals and discounts, availability and star rating.
Booking.com's website was also the best rated by Which? (opens in new tab) members for booking accommodation, in their 2021 roundup of price comparison websites. Their expert research showed that the only thing better than booking with them was booking directly with your chosen hotel.
Loyal users can also become a Booking.com 'Genius', whereby the more hotels you book with them, the more perks you'll receive. Frequent bookers can enjoy discounts on stays, free breakfasts and parking.
5. Book with a travel agent
You might be surprised to learn that you can save money on a hotel by booking with a trusted and professional travel agent. By booking with an agent, you have an added layer of protection if anything goes wrong, so you won't be out of pocket should your travel plans fall apart.
"Booking holiday components separately will not give you any protection if a supplier fails and it does not provide ATOL cover," explains award-winning travel agent Emma Savage (opens in new tab).
She points out that by booking a flight inclusive package (flight and hotel), with a travel agent, you will get ATOL protection (opens in new tab). This is a UK financial protection scheme that protects most air package holidays sold by travel businesses.
Ultimately you can save money on your hotel as you can negotiate directly with a travel agent, something you can't do on a website. They can also help you get the best deal for your budget and travel style, potentially saving you a lot of money and have also been know to blag a free upgrade on flights every now and again too.
6. Book directly with the hotel
A top travel hack is to check for hotel deals on price comparison sites and then contact the hotel directly to see if they can offer you a better deal. "Because hotels have to pay a commission to third-party booking sites, most hotels will honour any lower rates you may find on partner websites," says Eric A. Rubino, Founder & Principal at Extreme Hospitality (opens in new tab).
Rubino also notes that it's worth picking up the phone to see if you can get any additional flexibility or complimentary upgrades directly from the hotel. "When booking directly with the hotel, it allows the property more flexibility with your reservation such as assisting you in making modifications and cancelling without penalties," he added.
The hotel might also be running a special deal or promotion for direct bookers as well. "Speaking and booking with the hotel directly is so important for your next stay, explains Mark Gallagher, General Manager of voco®️ St Davids, Cardiff (opens in new tab), IHG Hotels and Resorts. "Our team at the hotel have the most fantastic offers, promotions and more knowledge at the hotel in a fast-paced environment and this reflects through our booking channels."
By going direct, you may also be eligible for perks and freebies like breakfast, parking and high-speed WIFI and also collect loyalty points from the hotel.
7. Check wholesale prices
A lesser-known hotel hack is to check out wholesale rates that are often 20 to 30 per cent or more off the retail rate. Hotel wholesalers act as a middleman, bulk buying hotel beds and hotel amenities and selling them to travel agents or OTAs, who then sell them to consumers.
So how do you access these rates if you aren't a travel agent? How do you unlock these great deals? Technically anybody can get these rates according to Nate Ritter, co-founder and CTO at Room Steals.
Speaking on the Travel Goals Podcast (opens in new tab), Ritter says, "It's not reserved for groups or for particular companies, it's open, it just can't be public."
Upon learning about these hidden discount rates and the history behind them, Ritter set about creating Room Steals (opens in new tab).
This is a Chrome extension and website that shows transparent, wholesale, discounted hotel rooms for the general public that can be purchased when you subscribe to Room Steals, for a few dollars a month.
On the podcast, he explains more about the platform and how he came up with the idea. "What if we built an extension that while you're browsing around, like in booking.com, or hotels.com, would look at the hotel, see what cheaper rates there are?"
"As long as we know who you are, we can tell you what that wholesale price is. And then from there, you can click on it and go book it," Ritter added.
8. Be flexible
Lastly, travel flexibility is not only the best way to get good deals on flights, hotels and holidays these days, but it's also important so you don't lose money if your plans change too.
Amendable bookings can save you a lot of money if your plans change, or if your flight is cancelled too. If you're booking flights and hotels separately, it's important to check your hotel's cancellation policies, in case you can no longer travel or experience big delays. You don't want to end up paying for a hotel that you can't use!
Many hotels now offer free cancellation (up to a certain date) and some have date change options, providing greater flexibility for travellers. It might seem boring but take the time to also read those T&Cs, to fully understand the hotel's policies and what your rights are.
Sites like Booking.com (opens in new tab) helpfully have a series of filters that allow you to search for hotels in your chosen destination that offer 'free cancellation'.
Portia Jones is a freelance travel journalist, podcaster and host of the Travel Goals Podcast (opens in new tab). She specialises in adventure travel, destination guides and solo travel guides and has travelled, volunteered and worked around the world for almost 20 years. She writes for a wide range of newspapers, magazines and websites and also is a regular travel contributor for BBC Radio.
When she's not writing or podcasting Portia can be found hiking, swimming, kayaking, or drinking endless cups of coffee in hipster cafes.