Transform your favorite color into lipstick with the new Chanel Lipscanner app
Fancy matching your handbag to your lipstick?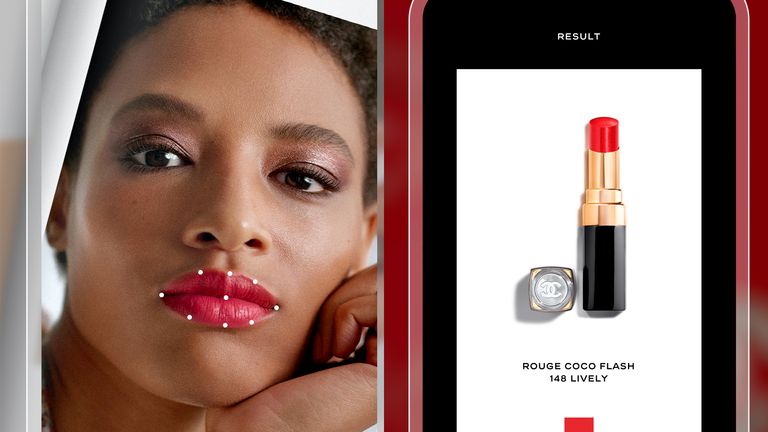 (Image credit: Chanel)
Imagine if Chanel did a virtual makeup app...oh hang on, the luxury house just has. Meet the Chanel Lipscanner, a next generation makeup app for lips launching today.
Lipscanner is everything you'd expect from Chanel: ease, customized signatures, impeccable attention to detail and, of course, a first-class consumer experience.
One click of the button allows you to upload a visual of a red, pink or berry shade that inspires you - be it a picture of an object in your house (Ketchup bottle, perhaps?) or an item of clothing in your wardrobe. Or maybe you'd like to match the color of your quilted Chanel bag to your lipstick? I personally chose to scan a magazine tear I had of Kate Moss circa 1995 donning the most incredible nude lip.
More from woman&home.com:
Two clicks, gets you the selected color as the app scans the entire Chanel lip range in real time then suggests a product and allows you to try it on your lips.
Perhaps cleverer still, say you'd like to find a Chanel lipstick to match your friend's favorite lip shade. Lipscanner will not only reveal the closest match in its stable, but it can also identify the lipstick texture, ranging from matte to glossy.
My perfect match was Chanel Rouge Coco Flash in Boy - something I learnt in a matter of seconds rather than hours spent trawling through images of lipstick bullets online.
How does the Chanel Lipscanner work?
Put simply: world-first AI technology is the brains and beauty behind this app. Using the 'Colour Picking' feature, an algorithm analyzes the shade to the nearest pixel. It then establishes links with each product in the Chanel lip category and isolates the closest shade in two or three finishes (matte, satin, glossy). The 360 experience allows you to then purchase your desired shade on chanel.com. Simple.
Lipscanner has been months in the making and is the result of collaboration between the CX Lab* and the CHANEL Makeup Creation Studio. The algorithm, which is exclusive to Chanel, is able to analyze tens of thousands of facial images as well as take into consideration skin tone and lip shape. There are over 400 lip products to try on virtually from five color families (natural, pink, orange, red and plum) and textures ranging from gloss to metallic and matte.
Pretty clever, no? And better still this technology is completely free. So download Chanel Lipscanner on the Apple App store today.
Fiona Embleton is a beauty writer who is now Acting Beauty Editor at Stylist. She is obsessed with Isabel Marant and cats.