Is this the perfume Meghan Markle wore when she met Harry?
Ever wondered what perfume Meghan Markle wore when she met Harry? We can even tell you where to buy it...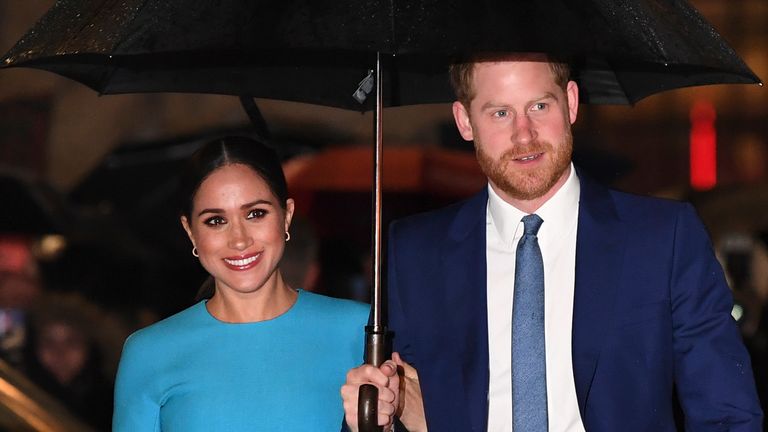 (Image credit: DANIEL LEAL-OLIVAS/ Getty Images)
Theirs is a romance that has gripped us since day one and this could be the perfume Meghan Markle wore when she met Harry.
An old interview with Meghan Markle has resurfaced from 2016, in which the now Duchess of Sussex shared her beauty secrets with The Express newspaper.
At the time of the interview, Meghan was an actress in Suits and was just about to go on her first date with Prince Harry at Soho House's Dean Street Townhouse in London.
She told the newspaper, "I alternate between a few scents. I love Oribe Côte d'Azur Eau de Parfum and both the Wild Bluebell and Wood Sage & Sea Salt Colognes by Jo Malone."
More from woman&home:
What does the perfume Meghan Markle wore when she met Harry smell like?
Created by one of the oldest French fragrance houses, Oribe's signature scent Côte d'Azur Eau de Parfum is a cool, refreshing blend of bergamot, Sicilian orange and white butterfly jasmine before drying down to the warmth of sandalwood and vetiver.
Jo Malone's Wood Sage & Sea Salt Cologne continues this coastal theme with musky ambrette to evoke pebbled shores, plus sea salt and sage to conjure up the sea breeze.
The brand's Wild Bluebell Cologne, however, is a typically English scent and instantly calls to mind the vast blankets of dewy bluebells that cover the country's woodland floors in spring (think bluebell, lily of the valley and persimmon for a hint of sweetness).
The Duchess of Sussex may not be alone in her love of Jo Malone. The brand's Orange Blossom cologne - a floral bouquet of clementine flower, white lilac, water lily and orriswood - is reportedly Kate Middleton's perfume of choice. She even decorated Westminster Abbey with the Orange Blossom Home Candles on her wedding day.
A pattern is definitely emerging. Perhaps Jo Malone is the key to bagging yourself a prince, then?
Fiona Embleton is a beauty writer who is now Acting Beauty Editor at Stylist. She is obsessed with Isabel Marant and cats.