What is Kate Middleton's perfume and where can you buy it?
Ever wondered which perfume Kate Middleton wears? Wonder no more...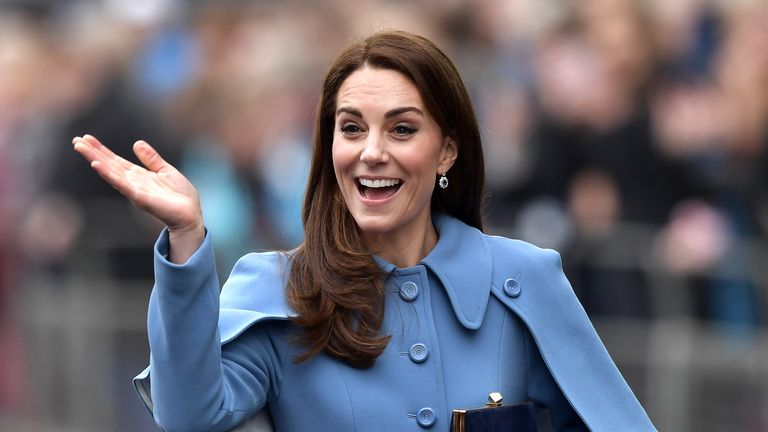 (Image credit: Getty Images)
There's no denying the Duchess of Cambridge has well-established her signature beauty look. But if you ever wondered what scent she likes to spritz we've tracked down Kate Middleton's perfume, so you too can smell like royalty.
Here's everything you need to know about the duchess's perfume-of-choice and, when you're done, be sure to check out Duchess Meghan and Duchess Catherine's wedding make-up looks, too.
What scent does Kate Middleton wear?
According to Vogue, one of the duchess's all-time favourite scents is none other than Jo Malone Orange Blossom, a firm favourite among floral fragrance fans.
The best-seller features top notes of clementine flower, middle notes of white lilac and water lily and base notes of orriswood. Elegant and classy, it's everything you'd expect from Kate Middleton's fragrance.
What was Kate Middleton's wedding day perfume?
SHOP NOW: Jo Malone Orange Blossom Cologne, from £50, Lookfantastic
For her wedding day, however, the Duchess opted for something a little different with Illuminum's White Gardenia Petals, a delicate floral fragrance with notes of bergamot, lily and ylang ylang.
Sadly, although the £125 fragrance is still listed on the brand's website, it is no longer produced – but we hope it'll make a comeback one day soon.
However, in a nod to one of her favourite scents, Westminster Abbey was decked out with the Orange Blossom Home Candles, £51 for her big day with British Vogue reporting that Jo Malone London had been asked to scent the wedding with 'a selection of candles, hand washes and lotions'.
Stockpiling Jo Malone Orange Blossom candles is probably about as close as we'll ever get to a royal wedding invitation...