Dolly Parton reveals her secret to youthful skin at 76 and it's completely free
Dolly Parton has shared the simple secret behind her fresh-faced glow in a new interview, after admitting she often wakes up at 3am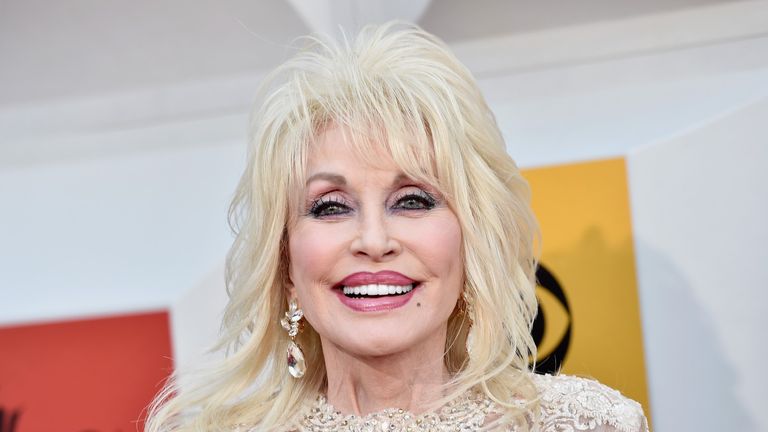 (Image credit: David Becker/Getty Images)
Dolly Parton has shared the secret behind her youthful glow—and it doesn't cost a thing.
The US country superstar opened up about her skincare routine in a recent interview, revealing how she manages to maintain such a healthy complexion at 76.
Grammy-award-winning Dolly has always had a reputation for stepping on stage with flawless skin, a key attribute of her sweet-as-pie public image.
The Jolene singer has previously admitted to having multiple cosmetic surgery procedures, including a face lift, but believes that her perfect epidermis isn't just down to the knife. According to Dolly herself, her radiant cheeks and brow can be attributed to her staunch avoidance of UV rays—a healthy habit that is likely enhanced by using some of the best facial sunscreens on the market.
"I never got out in the sun," she told Insider on Sunday. "I don't have a lot of the same problems that women my age do 'cause I never baked myself in the sun. I would've if I'd been able to tan but I couldn't, so now I'm glad!"
The exciting snippet comes just a few months after Dolly revealed she wears makeup to bed—an act that would largely be considered a mortal sin in the beauty community. Luckily for the Tennessee native, it seems that the nightly ritual has done little to sabotage her silky skin.
Dolly also revealed that she's not fussy when it comes to her products, insisting that the best eye cream or best night creams aren't always the priciest.
"I don't think you have to pay a ton of money to have good products," she said. "Most of the products that cost less are just as good, and sometimes better than the ones that cost a fortune. I don't buy for fame. I just buy the ones that work for me."
As for beauty sleep, Dolly doesn't like to overindulge. While she says that she routinely gets enough ZZZs, she often finds herself naturally waking as early as 3 am.
"I don't need a whole lot of sleep. I go to bed pretty early, but even if I've been up late—it's just kind of like a little clock inside of me that says 'it's 3 o'clock!' "
Emma is a news writer for woman&home and My Imperfect Life. She covers the Royal Family and the entertainment world, as well as the occasional health or lifestyle story. When she's not reporting on the British monarchy and A-list celebs, you can find her whipping up vegan treats and running the roads to cheesy '90s pop music...but not at the same time, obviously.