15 of the best fantasy books for endless hours of escapism
These are the best fantasy books to read this year—from hugely popular classics to captivating new releases...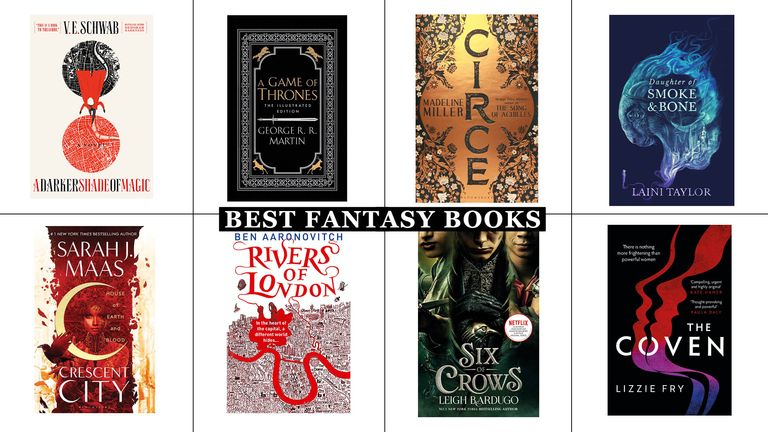 (Image credit: Future)
The best fantasy books allow us to escape into a different world—a desire we can all relate to. What better way to give your mind a rest from worries of the every day than by leaving it behind completely?
Fantasy is fun—it's original, it's inventive and it's thrilling. Yes, we all love a story that mirrors real life (or somewhat real life!), the best thriller books, the best romance books, and the best historical fiction books all provide a reflection of our reality in some way. But the best fantasy books offer something quite different. Swapping the world we know for another where magic not only happens, but feels almost plausible, is akin to a healing tonic for any reader that might find themselves weary of those home-set stories about human beings being awful to one another. Sure, gritty realism has its place, but if it's an adventure you seek, then fantasy must become your genre of choice. After all, some of these picks are the best books of 2021.
In this list of the biggest, boldest, and best fantasy books of the past few years, there is a magical tale to suit every reading palette, offering everything from wizard police constables to roaming magicians and dragons to night circuses, warring witches, Russian folklore, angry Gods and much more. So whether you prefer reading on an eReader, or you favor print books, take a look at why you should add every single one of these best fantasy books to your must-read list…
The best fantasy books to read in 2021
---
---
---
---
---
---
---
---
---
---
---
---
---
---
---
Isabelle Broom is a bestselling author and lifestyle/books journalist. After 12 years at heat magazine, she set off on her freelancer writing career, and has now penned over nine hit novels. She is a regular contributor to woman&home, sharing her expert insight on the latest book releases—from fiction to fantasy—and when she's not pouring over novels (either writing or reading them), you can find her out walking her two adorable dogs in the Suffolk countryside.