This Philips SmartSleep alarm clock gives me 2 extra hours of sleep a night – and you can get £65 off in the Black Friday sale!
A Philips SmartSleep alarm clock not only looks swish, but it will help you get into a healthy sleep routine quicker than you think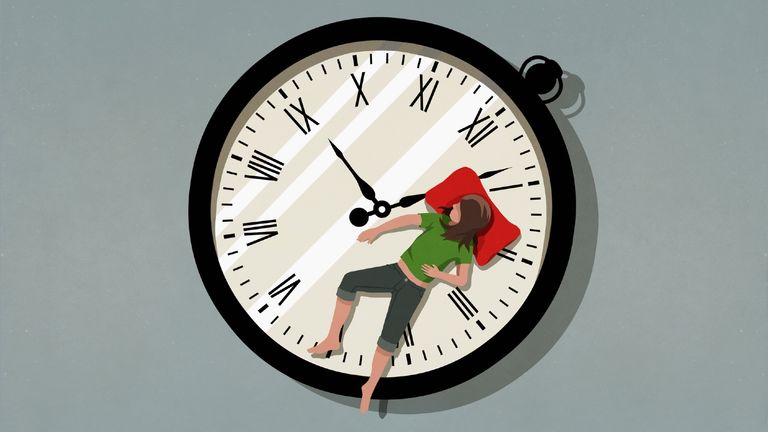 (Image credit: Getty Images / Malte Mueller)
Before I tried a Philips SmartSleep alarm clock I was constantly waking up in the night. And, if you've ever experienced this, you'll know just how lonely 3am can seem when everyone else in your household is sleeping peacefully. That's why when I saw a £65 saving on the Philips SmartSleep Wake-Up Light Alarm Clock, I put it on my family group chat. As this is one of the best Black Friday deals I have seen. As investing in good sleep can really transform your health.
I never used to have a problem sleeping. It kind of just crept up on me, a bit like unwanted weight gain. It felt like one minute I was fine, and the next I woke up more times than a toddler. But I guess if I'm being honest, problems with my sleep really started back in March when our lives changed rapidly overnight thanks to Covid. I'd lie in bed in the dark for hours not being able to nod off, and then each morning I would feel like I was hungover as my alarm clock shrilled when it was time to get up.
But since having the Philips SmartSleep Wake-Up Light Alarm Clock all that has changed. I paid full price for it, so I'm a bit gutted that I've seen this 43% saving, but it's well worth the price at any cost! If you've not heard of it before, it works by slowly dimming as you are going to sleep, and then slowing getting brighter when it is time to wake up. Mimicking the sunset and sunrise like this is clinically proven to help you get into a healthy sleep routine.
But hurry, this offer is only available during the Black Friday sale and it's bound to sell out fast. See below for the full deal...
I've definitely found this is a better way to wake up each morning. You can choose from natural sounds or the radio, but after using it for a few months I have found that just the "sunrise" sensation begins to wake me up. It starts around 30 minutes before I am due to wake, and just means you start the day feeling much more invigorated.
But the best part for me is definitely the way it helps me get to sleep. I no longer lie awake in the darkness, hoping to drift off. You can set this to gradually make the room darker by anything from five minutes to an hour before you want to sleep. This is so simple, but really helps you to gently relax from the stresses of the day. I have definitely had more sleep since – probably around two hours a night.
Just make sure you hurry as this deal won't be around for long!
Sweet dreams!
Faye M Smith is an award-winning journalist with over 15 years experience in the magazine industry. Her continued work in the area of natural health won her the coveted title of theHealth Food Manufacturers' Association (HFMA) Journalist of the Year Award 2021.
Currently Acting Health Editor across several brands including woman&home, Woman and Woman's Own, Faye specialises in writing about mental health, the menopause, and sex and relationships. In fact, having previously been the go-to sex columnist for Now magazine, there isn't much she won't discuss when it comes to women's health. This makes her the best person to review must-buy sex toys, describe how to have a mind-blowing orgasm or explain how to navigate sex in the shower without it ending in a medical emergency.
While not anti-gym, Faye's fitness routine is more focussed on finding inner balance rather than burning excess calories. An advocate of mindfulness, she loves power breathing, yoga and plenty of walking in nearby woodlands rather than a sweaty HIIT class. Follow her @fayetuned