At-home workouts for 40+ women to help you stay in shape (and keep you sane!)
Let fitness guru Annie Deadman help you get in shape at home.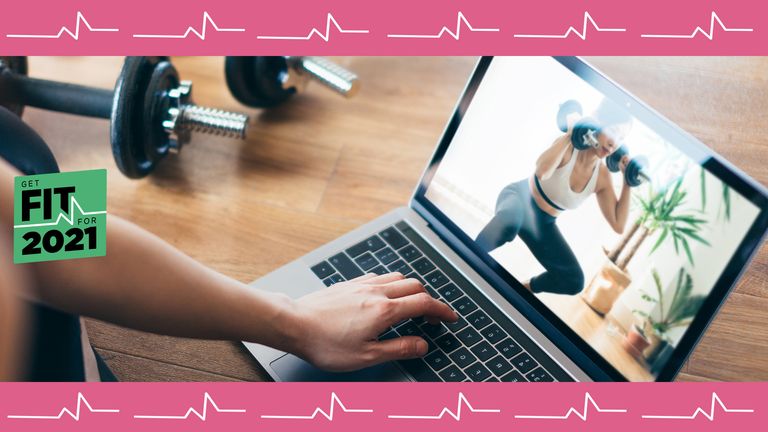 (Image credit: Getty )
Your gym is shut and all classes are off, but exercise isn't off the cards with these brilliant at-home workouts. 
We know it can be hard to motivate yourself - or even know how much exercise should I do per week -  when self-isolating, but we're here to help! 
At-home workouts are a brilliant way to keep up your fitness levels while under lockdown. We're facing uncertain - and unfamiliar - times, but one thing you can control is your daily routine. Setting aside some time each day to work out - and have some headspace - is vital for your both your physical and mental wellbeing.
Annie Deadman is creator of the famous BLAST Plan, a diet and fitness author and columnist for woman&home. As well as her weekly fitness classes, we'll also be sharing her monthly column for some health and wellbeing inspiration. You can find out about the BLAST plan here.
How can I watch Annie Deadman's and W&H's at-home workouts?
Head to the woman&home Facebook page and the check out our videos tab, for a full list of Annie's workouts. 
Or, keep scrolling to view a selection of videos below showing pilates, whole body strength conditioning and HITT classes. 
Annie also has her ownYouTube channel, which you can find here.
What can I expect from Annie's at-home workouts?
There are all kinds of at-home workouts to try, ensuring you never get bored. Workouts include HIIT, pilates and whole body strength conditioning, as well as circuits and lower-body and upper-body strength classes.
VIEW NOW: Annie Deadman's book The 21 day blast plan
Annie Deadman | Pilates | 25 minutes 
Annie Deadman | Upper and core workout | 30 minutes
Annie Deadman | HIIT | 25 mins
What are the benefits of trying at-home workouts - and sticking to them?
We caught up with Annie Deadman to find out how we can keep our health and fitness levels in check during lockdown.
How can we keep on top of our health and fitness at home?
Keep up your fitness and run/walk/ cycle during your one outing a day, as well as doing short online workouts. Food wise; do not nibble on rubbish. Focus on protein and nutrient-dense foods and, if you are going to treat yourself to alcohol, make it gin with low cal tonic. If you want a chocolate treat, then have that three times a week during the crisis to keep yourself sane if you have to - but don't trough and graze during the day!
How many workouts should we be aiming for a week and how long?
A minimum of three short punchy workouts at 30 minutes should do it - you should feel you are overloading muscles and a little puffed.
How can we motivate ourselves to do at-home work outs... when we're so near the couch?
Nobody can motivate you to press play, except you yourself. Whether you stay with those workouts will depend on how entertaining and motivating you find the instructor. Find a positive in all this and make a commitment to yourself and your future health.
Is it good to have a variety of exercises?
Yes. Don't stick to the same; squats, lunges, press-ups - find a way to bring in other muscles. Also, some short bursts of high-intensity cardio (doesn't have to be high impact) are very valuable. Though they may not seem it at the time!
What other things could we do in the house to keep up with our fitness?
Stretching! Such a good time to work on that tight back or hamstrings. Gardening and dancing are excellent forms of fitness. Yes…dancing! Make a playlist of your favourite tracks and groove on down. This will help keep spirits raised too.
What are the key exercises for 40+ women to get acquainted with?
It's no different for anyone! Strength training is vital though. It helps strength joints as well, as keeping metabolic rate raised. Any compound exercises (exercises which use several muscle groups at once), will do this. So squat with overhead press or do Spiderman press-ups, or you could try reverse lunges with a lateral shoulder raise.
To watch Annie's weekly workouts live, you need to tune into our Facebook page here Keep up to date with this page to see all of Annie's workouts, as they happen.