Glossy lips are back! This is how to get grown-up gloss right
No more fear of windy days: this season's glossy lips trend features softer, non-goopy textures perfect for a chic everyday look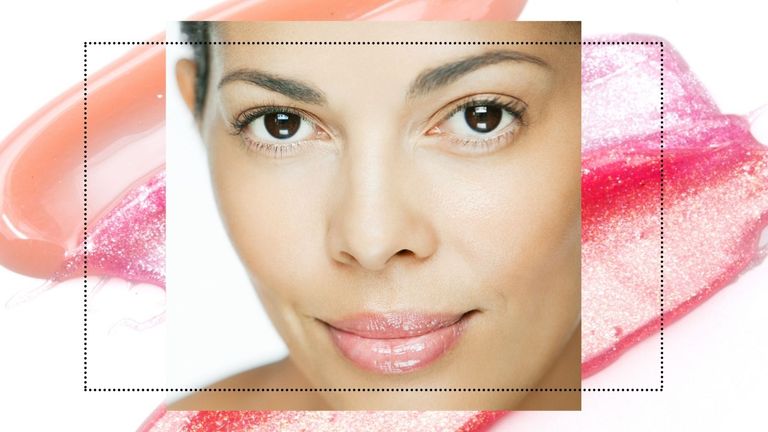 (Image credit: Future/Getty Images)
Glossy lips are one of summer's biggest beauty trends, but sidestep sticky, gloopy textures with our roundup of the best glosses for chic, comfortable, all-day shine.
Makeup trends come and go, so it was only a matter of time before glossy lips came back into fashion. While the Early Aughts trend might conjure up memories of tacky lips and gusts of wind making your hair stick to your face (ugh), this year's take is far more sophisticated.
Embracing the glossy lips trend for summer is all about its application with other products; grab your best mascara for thick, fluffy lashes, opt for skin tints rather than heavy foundations, and then take lips to shinier, dewier places.
How to wear glossy lips now
Milky textures, hydrating formulas with added skincare benefits, and myriad shades to choose from makes plumped, glossy lips the summer trend that's comfortable to wear. Because of their subtle appeal, glossy lips make a great partner to barely-there beauty finds, such as the best cream blush, which you can employ as part of a natural makeup look.
We asked Caroline Barnes, Makeup Artist and Max Factor ambassador, for her thoughts on the glossy revival. "The formulas of glosses now are so balmy and not sticky—the appeal is because they are now so pleasant and versatile to wear. Glosses also add light to your makeup and make your lips look healthy and plump."
If you haven't worn glossy lips in a while, Caroline has a few tricks you can follow to keep things looking flawless. "Use a lip-colored lip pencil first and sketch in your best lip shape. Pop your gloss over the top, and then put your index finger in your mouth and suck on it to remove any excess color, which could go onto your teeth."
Not sure whether to go for clear or color? Think about what might complement other parts of your beauty look, such as your summer nail colors. Or go for Caroline's summer must-have, coral. "You can wear it matte, balmy, or glossy. This color complements every skin tone and is so beautiful in sunlight."
Choose the right gloss
The glossy lips trend is here to stay—but don't let beauty terminology bamboozle you. From balm to satin textures and stains to lacquers, allow us to decipher what they all mean with our glossy lips dictionary:
Top products for glossy lips
Maybelline Lip Lifter Gloss with Hyaluronic Acid in Stone
---
Estée Lauder Pure Color Envy Oil-Infused Lip Shine
---
Max Factor Colour Elixir Lip Cushion in Baby Star Coral
---
Fenty Beauty Gloss Bomb Heat Lip Luminizer and Plumper
---
NYX This is Milky Gloss in Milk n Hunny
---
Hourglass Unreal High Shine Volumizing Lip Gloss in Truth
---
Clarins Natural Lip Perfector in Rose Shimmer
---
Lisa Eldridge Gloss Embrace Lip Gloss in Go Lightly
---
Glossy lips inspiration
Choose the right glossy lips look for you. We've scoured Pinterest for the most beautiful ways to wear a glossy lip:
---
Glossy lip lacquer
Highly pigmented color with incredible shine, lip lacquers are uber glam.
---
Glitter gloss
Get super shine with a glitter-laden gloss—holographic glitter will make lips appear even plumper.
---
Clear gloss
Making lips look fuller since 2001, clear gloss is the original plump-pout product.
---
Ombre gloss
Use a deeper shade in the center of the lips with a lighter, or clear, shade on the outer rim of your lips to achieve the ombre look.
---
Satin lips
Creamy, satin lipsticks give great color and shine, while feeling like a balm.
---
Colored balm
Keep dry lips comfortable, as well as looking glamorous, with a tinted balm that adds a touch of color.
---
Stained and shiny
Long-lasting color that will stain your skin, so be careful as you apply it!
---
woman&home thanks Caroline Barnes of Max Factor for her time and expertise.